Outlierz Ventures, Morocco-Based Venture Capital Firm Invests In 3 Nigerian Tech Startups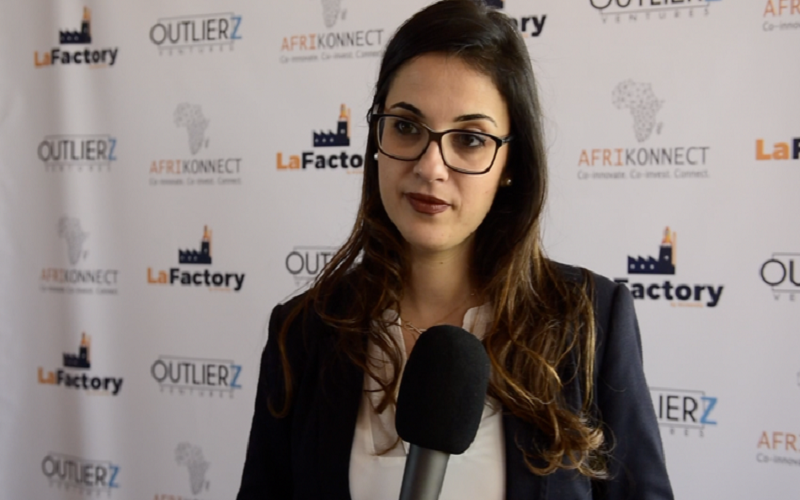 Morocco-based business to business (B2B) venture capital fund, Outlierz Ventures has reportedly invested in three innovative Nigerian tech startups.
The three Nigerian startups are YouVerify, Bamboo, and Healthlane.
Reports in Ventureburn stated that the three selected tech-enabled startups will utilise the funding received from Outlierz Ventures to transform Africa's traditional industries in various sectors including; fintech, healthtech, logistics, and supply chain.
In an official press release, Kenza Lahlou, co-founder and Managing Partner of Outlierz Ventures, comments on the most recent investment made into the selected tech startups and how Covid-19 influenced their decision to invest.
"We are delighted to announce our new investments in three African technology companies and are very proud of the outstanding results of our portfolio.
"The African market represents a huge opportunity to build innovative tech-enabled platforms that transform traditional business models across key sectors of the economy.
"The crisis we are currently experiencing is accelerating this digital transformation. This has been demonstrated by the recent acquisition of Paystack, a Nigerian fintech in payments, by the US leader, Stripe valued at $34-billion, for over $200-million last October.
"This is a major event in the African tech ecosystem that, we are confident will catalyze others."
Outlierz Ventures, founded in 2019, is made up of a conglomerate of entrepreneurs and investment experts.
The aim of the VC fund is to assist early-stage startups that are contributing to Africa's essential industries in finance, health, and supply chain.
The VC fund invests in startups located in Morocco, Egypt, Nigeria, and Kenya which are reportedly Africa's most dynamic ecosystems.
Since its inception, Outlierz Ventures have invested in a total of eight startup companies across Africa.
YouVerify, a Nigeria-based startup, has created a unique technology that automates and digitises the KYC (Know-Your-Customer) check process.
This allows banks and telecom operators to digitally verify the identity of their customers and provide them with remote services.
Nigeria-based tech startup, Bamboo, provides a service that enables Nigerians the opportunity to invest in the US stock market via a mobile app that is directly connected to their Nigerian bank account.
Users are also capable of accessing capital markets and evening out investment.
Healthlane, a healthtech startup located and operational in Cameroon and Nigeria provides a premium healthcare service in public hospitals.
The company not only offers digital services but provides online appointment booking, telemedicine, and access to laboratory test results via a mobile app.
This assists public hospitals with capacity and efficiency-related issues.
Obaro Lists Ways Innovation Can Transform Businesses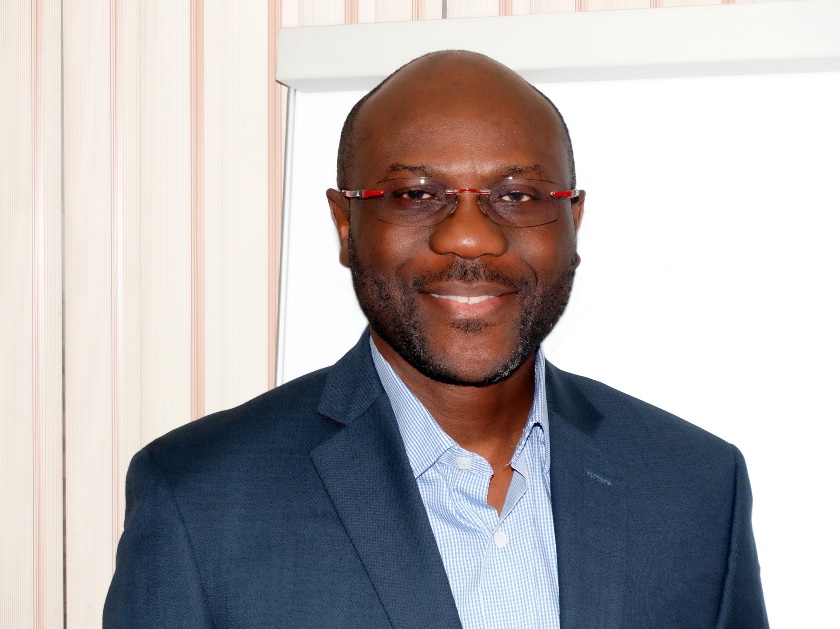 There have been increased calls for innovation in Nigeria in order to maximise the opportunities presented by digital transformation.
This is as the integration of digital technology in businesses continue to grow, and essentially changing how businesses operate and deliver value to their customers.
John Obaro, a renowned Nigerian ICT expert and Managing Director of foremost African technology company, SystemSpecs said digital transformation is the process of using technologies to create new or modify existing business processes, culture, and customers' experiences to meet dynamic business and market needs.
Obaro, who spoke at the recent virtual retreat organised by the Central Bank of Nigeria (CBN) Information Technology (IT) department, said more businesses have identified digital technology as a potential driver for growth and sustenance, especially after the pandemic.
He added that innovation in digital transformation as reflected in the successful emergence of SystemSpecs, a 28-year old technology company, has helped the firm evolve from a 5-man software firm to an African technology giant with ground-breaking solutions including Remita, HumanManager, and Paylink.
"Our innovation is business-led as it remains at the core of our operations. This implies that we continually evolve by adopting and harnessing tailor-made technology solutions to solve problems.
"We also ensure that we hire the best talent with top-notch competence and skills that can be inculcated into the business for growth and sustenance," Obaro added.
He charged Chief Information Technology Officers (CIOs) to up their games as they are expected to keep the organisation's infrastructure running and support business processes in line with present-day technology.
"To facilitate a successful digital transformation, the CIO must have clear objections, as well as take the front seat in driving organisational change, and ensure that relevant stakeholders are involved to achieve such set goals," he added.
On issues mitigating digital transformation, Obaro said employee pushback, lack of expertise, rigid organisational structure, and lack of a digitisation strategy can be tackled by regular sensitisation of staff, having an organisational structure that supports innovation, implementing changes in phases, and operating with a defined budget.
According to him, Nigeria's large youthful population constitute a strength that must be maximised coupled with the adoption of emerging technologies – AI, robotics, machine learning – to achieve digital transformation.
Two Nigerian Tech Startups, 13 African Others Emerge Finalists For Space Tech Challenge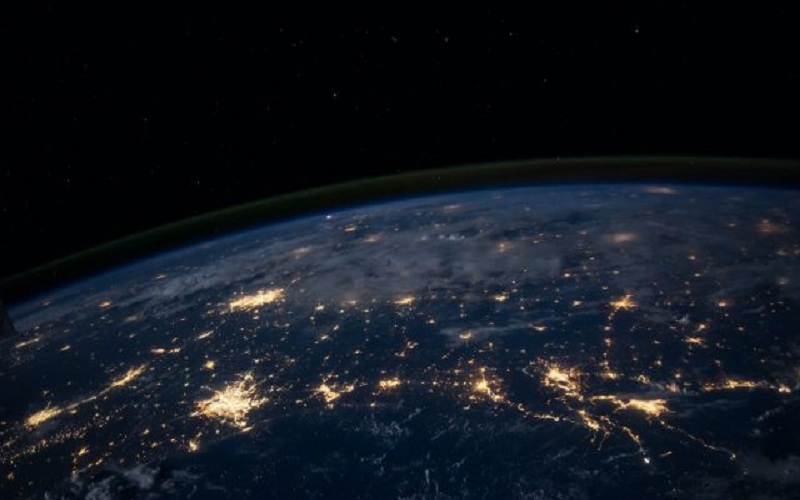 Fifteen African early-stage tech startups, including two from Nigeria, focusing on the African space industry have been selected to progress in the next step of the prestigious Space Tech Challenge. 
The two Nigerian Startups that made it to the nest stage of the Challenge are FieldDev and Agro Data.
FieldDev is an agribusiness-focused geographic information system (GIS) mapping provider that manages and maps data of smallholder farmers' and transforms them into virtual geo-clusters through geospatial analysis.
Agro Data, on the other hand, optimises tropical farming through technologies.
Hosted by multiple partners including the South African National Space Agency (SANSA) and ZA Space Ince, the Space-Tech Challenge aims to develop early-stage tech startups that are aimed at empowering Africa through space-tech innovation, according to a report in Ventureburn.
The challenge has defined space tech as a set of applications that use earth observation, gather information about the physical, chemical, and biological systems of the planet all via remote-sensing technologies.
As the African space-tech sector is a rapidly growing industry, the challenge's objectives are to develop the selected participating startups into sustainable companies and develop the continent's geospatial readiness.
This will in turn allow African businesses to service the continent's demand for geospatial intelligence.
The finalists of this challenge will undergo a two-week business development support programme and pitch their innovations to a panel of expert and industry representatives judges.
Each participant will go head-to-head for a spot in the Top 10 winners.
The overall winner will be awarded a SecureWatch Premium 5GB valid for three months and to the value of $12 500.
Second and third place will be awarded SecureWatch Premium 2GB valued for three months and is valued at $5 000.
In addition, the winners will receive a four-month incubation and virtual mentorship along with access to a peer-to-peer network via the TechTribe.
Lastly, the selected winners will have the opportunity to pitch their unique idea to a MAXAR representative.
Plentywaka Expands Ride-Hailing Service Into Delta State, Launches WakaCab In Asaba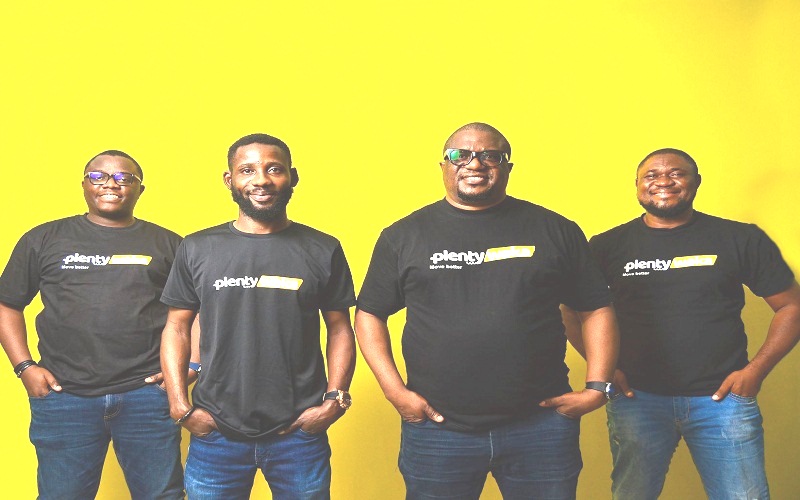 Plentywaka, the first bus-hailing app in Nigeria, has announced the launch of WakaCab, a new car-hailing service with fully-trained drivers for commuters within Delta State starting with Asaba.
In an ambitious move to tackle Southern Nigeria's limited transport links, the transport startup has broken into the hotly-contested taxi-hailing space to deliver a technology-based service for local commuters.
Building on the success of Plentywaka's popular bus-hailing service, WakaCab can be booked for personal and shared rides on the company's app, which is available on Google Playstore and the IOS App store.
The company said in a statement that for commuters in Asaba and later in Warri before Christmas, the new launch of WakaCab eradicates the need to locate a taxi at one of the major roads such as Okpanam or Nnebisi Road, making commuting in and around the city much easier.
Irrespective of their location, riders can select a driver within a one to a five-kilometre radius, be issued a QR code which is scanned upon entering the vehicle and make payments via cash or Plentywaka's e-wallet system, Wakapurse.
Plentywaka's President and Co-Founder, Johnny Enagwolor said "Expanding the Plentywaka brand into Delta State with a car-hailing service, after launching in 2019 is a testament to our success and the importance of staying true to the vision.
"But it also shows our commitment to solving the issues of transport in Nigeria, and that does not necessarily mean a one size fits all approach to each state.
"We recognised that there was a large shortfall in a private car and technology-driven services compared to the other states we operate in, therefore, the proposition had to be different for Asaba and Warri."
As part of the company's launch into Delta State, Plentywaka will also introduce its Plentywaka Vehicle Partnership (PVP) scheme to the city, which allows users to register their vehicles on the Plentywaka app and earn over N250,000 per month.
Similar to the Uber-style model, users also have the opportunity to earn an income as drivers on Plentywaka's PVP scheme; providing they pass the company's official training scheme and vehicle inspection.
DigitalTimesNG understands that alongside its move into Asaba, Plentywaka will also extend its car-hailing service to the state of Warri, marking the latest push in a spree of activity which has seen the company recently announce a partnership with Innoson Vehicle Manufacturing (IVM) as well as attract over 45,000 customers to its platform, despite only launching in September 2019.
Throughout the course of 2020, the platform has diversified its business model to tackle the challenges of the global pandemic and its transition into the car-hailing space is another example of the company's willingness to adapt to its surrounding environment.
Earlier this year, Plentywaka also introduced Logistics by Plentywaka and Staff Bus Solutions in direct response to the challenges of COVID-19, showcasing the company's flexible approach to the movement restrictions caused by the pandemic.