REPORT: More Than 1 Billion People To Have Access To 5G Coverage By The End Of 2020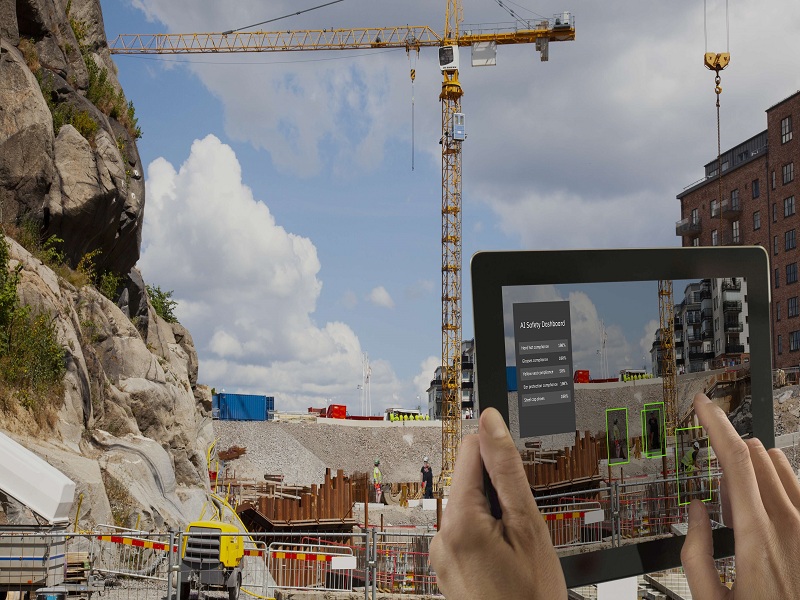 Ericsson projects that four out of every ten mobile subscriptions in 2026 will be 5G.
This forecast is included in the latest edition of the Ericsson Mobility Report.
Current 5G uptake in subscriptions and population coverage confirms the technology as deploying the fastest of any generation of mobile connectivity.
The report estimates that by the end of 2020, more than 1 billion people – 15 per cent of the world's population – will live in an area that has 5G coverage rolled out.
In 2026, 60 per cent of the world's population will have access to 5G coverage, with 5G subscriptions forecast to reach 3.5 billion.
Ericsson has raised its year-end 2020 estimate for global 5G subscriptions to 220 million, as service providers continue to build out their networks.
The increase is largely due to fast uptake in China, reaching 11 per cent of its mobile subscription base.
This is driven by a national strategic focus, intense competition between service providers, as well as increasingly affordable 5G smartphones from several vendors.
North America is expected to end the year with around 4 per cent of its mobile subscriptions being 5G.
Commercialization is now moving at a rapid pace and by 2026, Ericsson forecasts that 80 per cent of North American mobile subscriptions will be 5G, the highest level of any region in the world.
Europe will end the year with around 1 per cent 5G subscriptions in the region.
During the year, a number of countries have delayed their auctions of the radio spectrum needed to support 5G deployment.
Fredrik Jejdling, Executive Vice President and Head of Networks, Ericsson, says: "This year has seen society take a big leap towards digitalization.
"The pandemic has highlighted the impact connectivity has on our lives and has acted as a catalyst for rapid change, which is also clearly visible in this latest edition of the Ericsson Mobility Report.
"5G is entering the next phase, when new devices and applications make the most out of the benefits it provides, while service providers continue to build out 5G.
Mobile networks are critical infrastructure for many aspects of everyday life, and 5G will be key to future economic prosperity."
The report also highlights why 5G success will not be limited to coverage or subscription numbers alone.
Its value will also be determined by new use cases and applications, the first of which have already started to emerge.
Critical IoT, intended for time-critical applications that demand data delivery within a specified time duration, will be introduced in 5G networks.
This will enable a wide range of time-critical services for consumers, enterprises and public institutions across various sectors, with 5G public and dedicated networks.
Cloud gaming is another emerging application category.
The combined capabilities provided by 5G networks and edge compute technologies will enable game streaming services on smartphones to compete with a quality of experience (QoE) that is on par with PC or console counterparts, opening up for innovative, immersive games based on mobility.
The rate of introducing 5G New Radio (NR) functionality is increasing, with more than 150 5G device models launched commercially.
Many devices support 5G frequency division duplex (FDD) and dynamic spectrum sharing (DSS).
The first 5G standalone (SA) networks have been launched in Asia and North America, as well as the first devices capable of NR carrier aggregation.
With the COVID-19 pandemic accelerating digitalization as well as increasing the importance and need for fast and reliable home broadband connectivity, the number of service providers offering fixed wireless access (FWA) is on the rise.
Almost two-thirds of service providers now have an FWA offering.
FWA connections are forecast to grow more than threefold and reach more than 180 million by the end of 2026, accounting for about a quarter of total mobile network data traffic.
We Are Keen On Balancing Healthy Competition With Disruptive Technologies- NCC
The Nigerian Communications Commission (NCC) says it is keen on balancing healthy competition with the entry of disruptive technologies to ensure sustainable telecoms industry growth and development in Nigeria, in the light of disruption in the technology world.
Prof. Umar Garba Danbatta, Executive Vice Chairman (EVC) of NCC, stated this during a presentation to the Commission by a delegation from SpaceX, an American aerospace manufacturer and space transportations services company, in Abuja on Thursday.
NCC said in a statement on Friday signed by Dr. Ikechukwu Adinde, Director, Public Affairs at the Commission that SpaceX is in the process of launching a low-earth orbiting (LOE) constellation of satellites to provide low latency, high bandwidths Internet to all corners of the globe and has identified Nigeria as a critical market.
DigitalTimesNG learnt that SpaceX has been in discussion with NCC virtually over the past several months to begin the process of pursuing all necessary licenses to bring Starlink, its satellite-based broadband services to Nigeria.
Having made substantial progress in the discussion, the Commission granted SpaceX's request for a face-to-face discussion to gain better insights on the prospects of their proposal.
The company which was led by SpaceX's Starlink Market Access Director for Africa, Ryan Goodnight and supported by the company's consultant, Levin Born, provided an overview of its plans, expectations, licensing requests and deployment phases during the meeting.
Executive Commissioner, Technical Services at the NCC, Ubale Maska, who stood in for the EVC, said NCC will work on necessary modalities to ensure that it balances the need for healthy competition vis-a-vis the entry of new technologies, in order to protect all industry stakeholders.
"As the regulator of a highly dynamic sector in Nigeria, the Commission is conscious of the need to ensure that our regulatory actions are anchored on national interest. We have listened to your presentation and we will review it vis-à-vis our regulatory direction of ensuring an effective and sustainable telecoms ecosystem where a licensee's operational model does not dampen healthy competition among other licensees," Maska told the SpaceX delegation.
He further stated that the Commission is interested in making necessary regulatory efforts to drive the coverage of rural, unserved and underserved areas of the country through the accomplishments of the lofty targets contained in the Nigerian National Broadband Plan (NNBP), 2020-2025.
Maska noted that the plan's target of 70 per cent broadband penetration, covering 90 per cent of the population by 2025 is also in line with government expectations in the National Digital Economy Policy and Strategy (NDEPS), 2010-2030.
Other Senior Management staff of the Commission at the briefing includes the Executive Commissioner, Stakeholder Management, Adeleke Adewolu; Director, Licensing and Authorisation, Mohammed Babajika; Director, Technical Standards and Network Integrity, Bako Wakil; Director, New Media and Information Security, Dr. Haru Alhassan and Director, Spectrum Administration, Oluwatoyin Asaju, among others.
DigitalTimesNG understands that Section 70 (2) of the Nigerian Communications Act (NCA), 2003, empowers the Commission to regulate the provision and use of all satellite communications services and networks, in whole or in part within Nigeria or on a ship or aircraft registered in Nigeria.
This is for the purpose of ensuring a well-developed and organised satellite communications market with the appropriate legal framework that meets international best practices, encourages innovation, promotes competition and guarantees public safety in the rendering of commercial satellite services.
Nigeria Inches Closer To 5G Deployment, As NCC, NigComSat Sign Historic MoU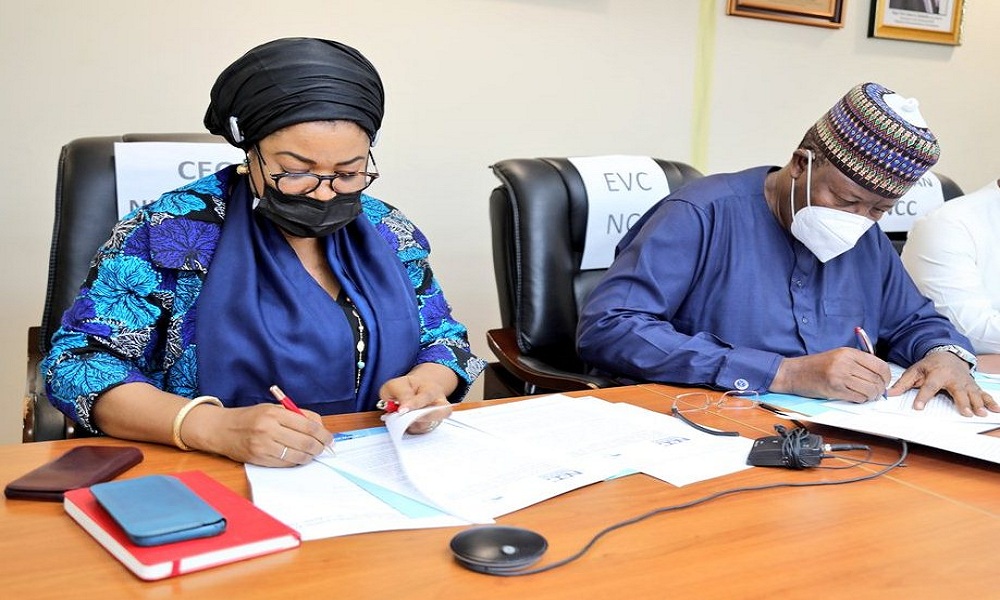 The Nigerian Communications Satellite (NigComSat) and the Nigerian Communications Commission (NCC) Wednesday signed a Memorandum of Understanding (MoU) that will facilitate the release of contiguous bandwidth in one of the most suitable Frequency Spectrum bands for early deployment of 5G (Fifth Generation) Network services in Nigeria.
Speaking at the historic event, Executive Vice Chairman of the Nigerian Communications Commission (NCC), Prof. Umar Garba Danbatta said amongst the Frequency Spectrum bands allocated to 5G by the International Telecommunications Union (ITU, the C-band (3.4GHz-3.9GHz) stands out because of its balancing point between coverage and capacity which provides the perfect environment for 5G connectivity.
"The C-band is most suitable and appropriate for immediate deployment of 5G services taking into consideration availability of device ecosystem with 60-70% of global commercial 5G network deployment currently in the band, thus the importance of this Spectrum for early deployment of 5G services in Nigeria cannot be overemphasized.
"For optimal 5G service performance, an average of contiguous 100 MHz of spectrum in the C-band is required by an Operator. However in Nigeria, only 120 MHz of the band (3.4–3.52) GHz is available for mobile services while the remaining 680 MHz (3.52–4.2) GHz of the band is used by NigComSat (NG-1R) satellites," Danbatta said.
The EVC disclosed that the NCC initiated a negotiation with NIGCOMSAT whom in its (NCC) estimate could make some adjustment to its satellite operation and release part of its Spectrum holding in the band to facilitate the deployment of 5G in Nigeria, adding that the impeccable team at NigComSat proved the Commission right.
"The two agencies have been in discussions on how to relocate the operations of NG-1R to the standard C-band 300MHz (3.9GHz– 4.2GHz) portion of the band, which is more suitable in terms of Satellite service offering because end-user terminals are cheaper there while leaving the non-standard C-band 400MHz (3.5GHz–3.9GHz) portion of the band for 5G use," he said.
Danbatta further stated that the cost of relocating the NG-1R is expected to be offset from the proceeds of the auction of the 5G Spectrum, noting that both the NigComSat and the NCC have developed a Memorandum of Understanding (MOU) detailing all the aspects of this undertaking.
The EVC of the NCC the Management of the NigComSat under the leadership of Dr. Abimbola Alale for demonstrating that the interest of the country is paramount to the agencies' organizational or personal interest.
Danbatta hoped that the impact of this decision knows no bounds and will not only strengthen the relationship between both agencies but would also go a long way in making a positive impact on the Nigerian economy.
Earlier in his speech, the Chairman of the Board of Commissioners of the NCC, Prof. Adeolu Akande recalled that in recent times, several administrations have begun to license Spectrum for commercial deployment of 5G, noting that as it stands today, 5G services have already been deployed in the United States of America, South Korea, United Kingdom, China, South Africa, Kenya and many more.
"Telecommunication evolution from inception to date has led to improvement in user experience witnessed from 2G, 3G and later 4G. The global impact of 4G brought about increases in mobile usage and network performance. 5G will build on this momentum, bringing substantial network improvements, including higher connection speeds, mobility and capacity, as well as low-latency capabilities.
"In doing so, it enables new use cases and applications that will positively impact different sectors and improve efforts towards achieving Digital Economies. It does not only offer enhanced broadband and ultra-low, ultra-reliable latency communications but also provides massive machine-type communications, where a lot of devices will seamlessly connect and independently interact with the internet without human intervention," he said.
Prof. Akande stated that Spectrum plays a critical role in realising the full extent of these new capabilities, adding that 5G's full socio-economic impact is dependent on access to a variety of spectrum resources.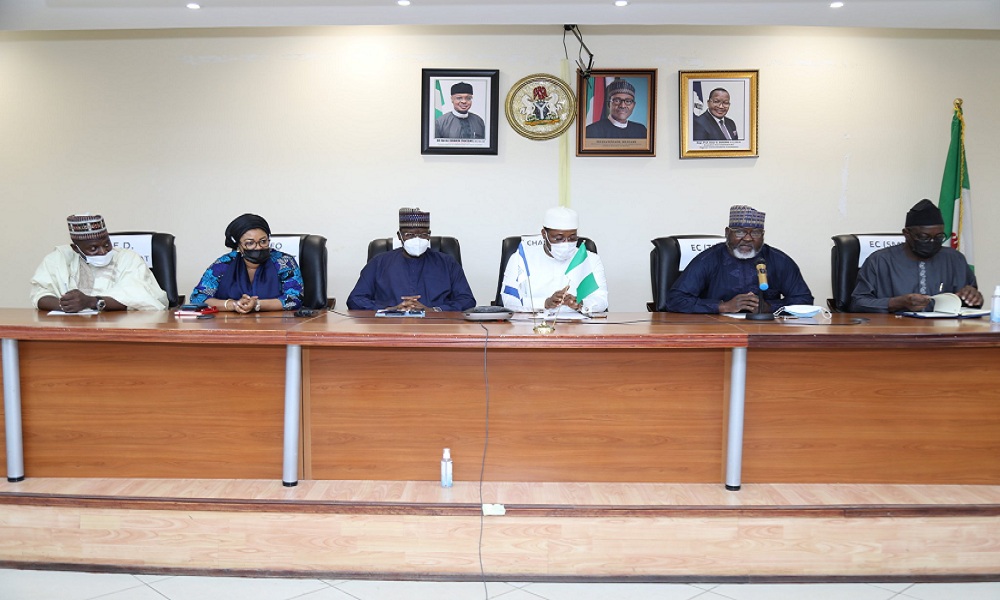 "These Spectrums will play a key role in meeting the demand for many enhanced mobile data services as well as new wireless broadband use cases such as remote object manipulation, industrial automation, virtual and augmented reality and next-generation connectivity for vehicles. These use cases will continue to increase the impact that mobile services have on societies and economies.
"In China, UAE, Europe, Africa, India, Brazil and Australia, the 3.5GHz band glaringly featured amongst the spectrum that has been prioritized for 5G with prospects for early deployment."
Akande expressed delight that the Management of NigComSat and NCC has taken a bold step in the right direction to release contagious quantum of Spectrum in the 3.5GHz band for early deployment of 5G, noting that this type of collaboration seeks to ensure synergy amongst agencies under the Federal Ministry of Communication and Digital Economy.
He commended the efforts of the Executive Vice Chairman of the NCC Prof. Umar Garba Danbatta and his counterpart at NigComSat, Dr. Abimbola Alale for making an informed decision in the national interest which will consequently foster the deployment of 5G and enable Nigeria to tap its full potential.
Managing Director of NigComSat, Dr. Abimbola Alale thanked the NCC for collaborating with her company in order to advance the course of the digital economy of the Federal Government.
Airtel Nigeria Names Surendran As New Chief Executive Officer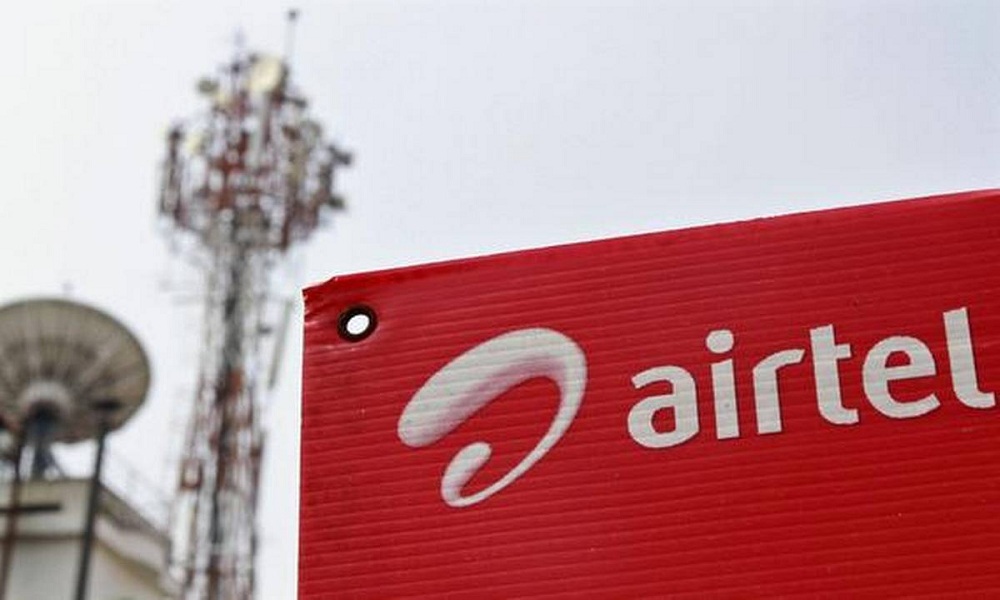 Airtel Nigeria has announced the appointment of Mr. C. Surendran as the new Managing Director/Chief Executive Officer with effect from August 1, 2021.
Surendran would be replacing the outgoing Managing Director and Chief Executive of Airtel Nigeria, Olusegun Ogunsanya, recently appointed to the position of Chief Executive Officer of Airtel Africa Plc with effect from October 1, 2021.
The News Agency of Nigeria reports that this announcement is contained in a statement issued by Airtel Nigeria on Wednesday, May 5, 2021, in Lagos.
The statement noted that Surendran would also be appointed to the Executive Committee (ExCo) as Regional Operating Director, reporting to the CEO of Airtel Africa plc, and onto the Board of Airtel Networks (Nigeria) Limited.
According to Airtel, "Surendran has been with Bharti Airtel since 2003 and has contributed immensely in various roles across customer experience, sales and business operations.
"He was the Chief Executive Officer of Karnataka, which is the largest circle in Airtel India, with over one billion dollars in revenue.
"Surendran delivered an exceptional performance with significant movement in Revenue Market Share (RMS) over the last few years, currently at 54 per cent. He has over 30 years of business experience, including 15 years at Xerox."
The telecom giant said that Surendran would transition into his new role from June 1, 2021, and spend the time onboarding into the business until July 31, 2021.
Recall that a few days ago, Airtel Africa Plc, announced the appointment of Mr Olusegun Ogunsanya as the new Chief Executive Officer, following the notice of retirement given by the current Managing Director/Chief Executive Officer, Raghunath Mandava, to the Board.
In the notification sent by Airtel Africa to the Nigerian Exchange, Ogunsanya is expected to join the board of Airtel Africa with effect from October 1, 2021.