Reuben Muoka Is NCC's New Director Public Affairs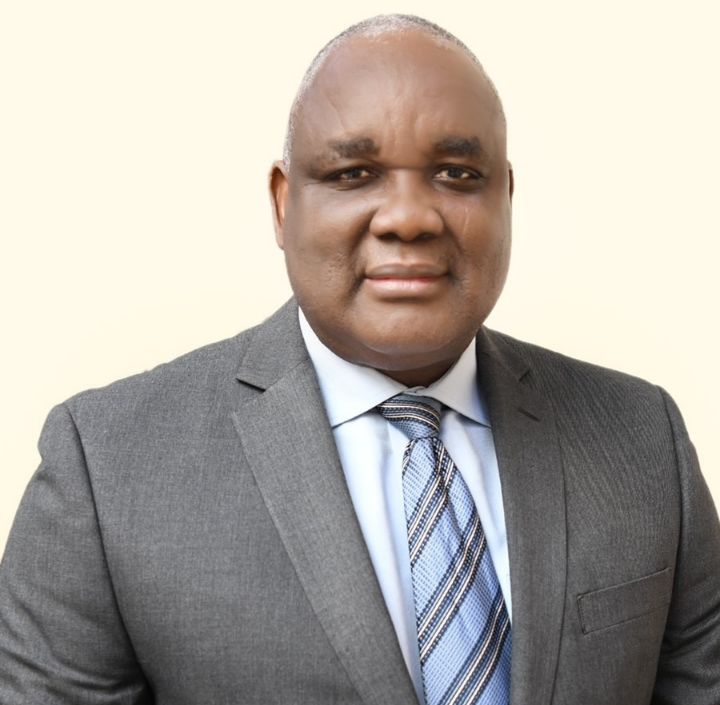 Reuben Muoka, an innovative journalist and consummate public relations practitioner, has been appointed the new Director of Public Affairs of the Nigerian Communications Commission(NCC).
The appointment was made by the Management of the Commission as contained in a release personally signed by the Executive Vice Chairman/Chief Executive Officer of the NCC, Prof. Umar Garba Danbatta.
Reuben Muoka takes over from Dr. Ikechukwu Adinde, who has assumed duties as the Director of Special Duties Department of the Commission.
The new NCC's spokesman was recently promoted a substantive director, alongside Ismail Adedigba, now Director of Research and Development (R&D); and Gwa-Tobi Mohammed, who has also assumed duties as Director/Secretary to the Board of the Commission.
Muoka was in 2021, appointed to head the Special Duties Department, which superintends the International Relations Unit; Emergency Communication Centres Unit; the Public Private Partnership Unit; and the Security Services Unit of the Commission.
He was promoted as Director of the Department before his current redeployment to lead the Public Affairs Department, the arm of the Commission mandated to manage the image and visibility of Nigeria's telecom regulator and a leading light of the Nigerian public service.
Muoka is expected to bring his rich and versatile experience in both specialized and traditional journalism, public relations, integrated marketing communications (IMC), corporate communication and people management, to bear on the Commission's vision to expand the frontiers of its public goodwill and the impact of its reputational assets.
A former Deputy Communications Editor of the Vanguard Newspapers, former Deputy General Manager at MTS First Wireless (Nigeria's first mobile telephone operator), Muoka joined the NCC in 2007 as a Principal Manager, and was deployed to the Public Affairs Department where he headed the Media and Public Relations Unit.
He later rose from the rank of Principal Manager to the position of an Assistant Director in 2010, and by 2015, as a Deputy Director, appointed to head the re-engineered Public Relations Unit of PAD.
In 2017, he was redeployed to the Policy, Competition and Economic Analysis Department to head the Economic Analysis unit of the department.
Muoka earned M.Sc. degree in Mass Communication from the University of Lagos, specialising in Public Relations and Advertising, where he had earlier successfully completed a Postgraduate Diploma (PGD) in the same field of Mass Communication.
Much earlier, he had obtained a bachelor's degree in Performing Arts at the University of Ilorin.
As a mark of his distinctive journalism career, Muoka received a fellowship of the Egyptian Embassy in Nigeria to undertake a Pan-African training and tour of Egypt in 1999, leading to an award of a continental Diploma Certificate in Journalism at the instance of the Egyptian Ministry of Information, and the African Journalists Union (AJU) in Cairo, Egypt.
The focused, innovative and illuminating coverage and analysis of the Information and Communications Technology (ICT) in the pre and immediate post liberalisation period of telecom industry in Nigeria is credited to the insights of visionary journalists like Muoka, whose pioneering initiative led to the establishment and institutionalisation of the Hi-Tech Desk in Vanguard Newspapers in late 1990s.
As the Chairman of the League of Communications Correspondents (LECCO), Muoka led his colleagues to give voice and focus to the advocacy for the liberalisation and deregulation of the telecom industry in Nigeria in the 1990s.
During his active days in journalism at Vanguard Newspapers, Muoka served concurrently as Africa's contributing editor to the London-based CommunicationsWeek for four years beginning from 1998, during which he undertook copious reportage of the African telecom landscape.
The London-based magazine shared Muoka's work to an enthusiastic global audience in a rare showcase of Africa's promise as a flourishing point for the emergent converging telecommunications industry.
Between 1995 and 2001, Muoka leveraged his expertise to provide part-time public relations consultancy to notable companies and institutions in the telecommunications industry, including the Nigerian Mobile Communications Limited, Abuja; Multi-links Telecommunications Limited, Lagos; Satellite Telecommunications Limited, Lagos; Pulse Marketing Communications Ltd, Lagos; and the Nigerian Communications Commission, Abuja, years before he joined the Commission as a staff.
Reuben Ejike Muoka is a member of the Nigeria Union of Journalists (NUJ); a full member of the Nigerian Institute of Public Relations (mnipr); and an associate member of the Registered Practitioners of Advertising (arpa), regulated by the Advertising Practitioners Council of Nigeria (APCON).
"On behalf of the Board and Management of the Commission, I heartily congratulate Reuben on his new role and look forward to working closely with him and his team in Public Affairs Department, as key internal stakeholders in the Commission's re-engineering processes to meet and surpass Federal Government's expectations for a robust telecommunications sector and a remarkably emergent digital economy," Prof. Danbatta stated.
Nokia Forecasts 5G Subscriptions To Reach 263 Million In MEA By 2026
Subscribers in South Africa, Nigeria and North African countries will increase adoption following the release of new spectrum, a trend triggered by the increasing use of high-bandwidth consumer applications and industrial use cases.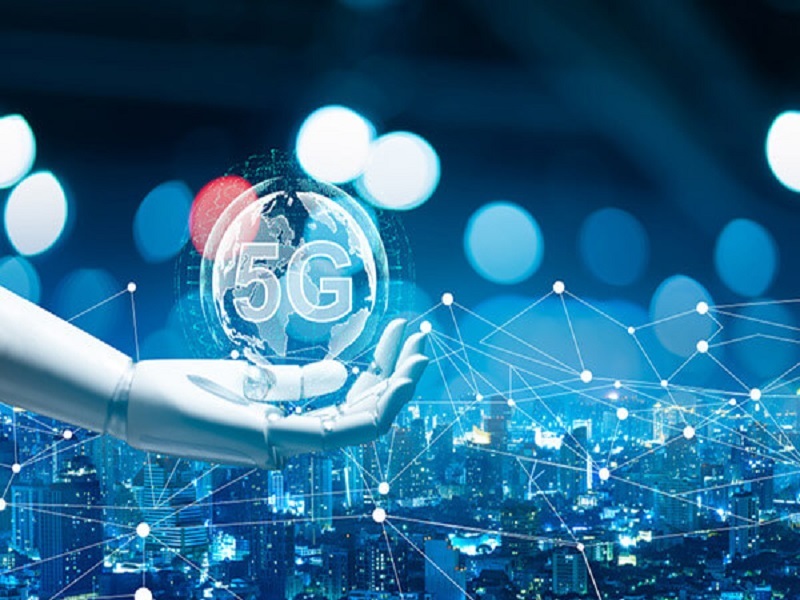 A Nokia research forecasts that 5G subscriptions will reach 263 million in the Middle East and Africa (MEA) region by 2026.
The 5G subscription growth will primarily be in Gulf Cooperation Council (GCC) countries, including Saudi Arabia, the UAE, Qatar, Oman, Kuwait and Bahrain.
Additionally, subscribers in South Africa, Nigeria and North African countries will increase adoption following the release of new spectrum.
This trend is triggered by the increasing use of high-bandwidth consumer applications and industrial use cases.
The Nokia MEA Broadband Index Report – I provides insight, data and analysis on mobile broadband subscribers, coverage, ARPU and traffic growth in the MEA region, as well its respective sub-regions: GCC, Southern Africa, North Africa, Middle East, and Central East West Africa.
The report has been created based on Nokia's intelligence, as well as data from third-party sources, GlobalData and Tutela.
In GCC countries, the 5G subscriber base is expected to reach 64 per cent of the total and data traffic likely to surpass 70 per cent by 2026, according to the study.
While 4G subscribers in the Southern Africa region are projected to reach 105 million (58 per cent of total subscribers) by 2026, 5G will contribute more than one-fifth of data traffic in the same time frame.
North African operators have seen a high demand for mobile broadband and the region is expected to have a 20 percent increase in total subscribers by 2026, compared to 2022.
In Central East West Africa, more than 60 per cent of the total data traffic is currently carried by 4G. This traffic is expected to grow four times over the next four years.
At the same time, 5G subscriptions are expected to account for nearly 10 per cent of the total mobile subscribers in this period.
The study also reveals that 5G and 4G together are expected to drive more than 90 per cent of data traffic in MEA. Total data traffic is expected to increase significantly in the next four years with a compound annual growth rate of 35 per cent.
Mikko Lavanti, Head of Mobile Networks, Nokia MEA, said, "Globally, the pace of 5G network rollouts has surpassed 4G/LTE networks. Two years after the first LTE launch there were only 25 million subscriptions across 60 networks, while two years after the first 5G launch, 340 million subscriptions were registered across 155 networks.
"Similarly, in MEA, our MEA Broadband Index Report finds 40 per cent year-on-year growth in 4G data traffic but a huge 350 percent year-on-year growth in 5G data traffic in 2021 alone. This trend in the region clearly indicates that there is a pressing need for the adoption and expansion of 5G networks across the region."
NCC Restates Commitment To Research Funding
-Holds a roundtable meeting with varsity teachers, vice-chancellors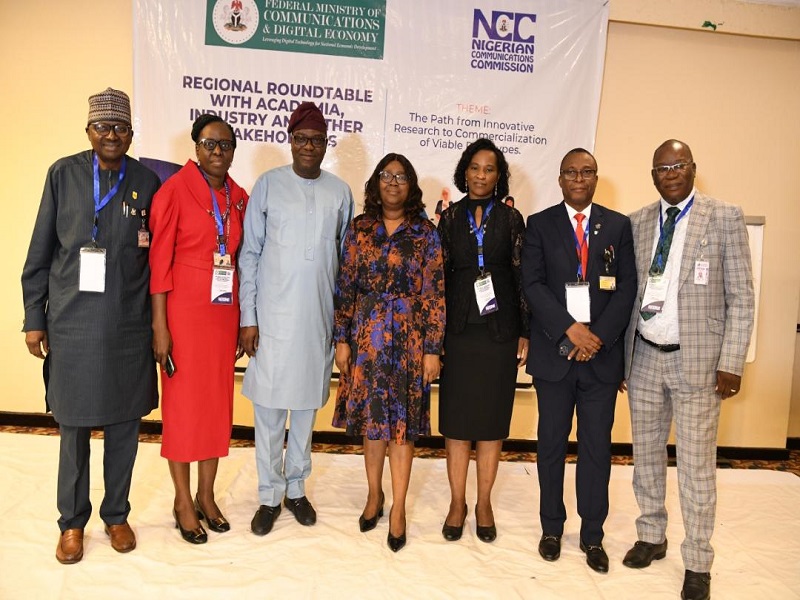 The Chairman, Board of the Nigerian Communications Commission (NCC), Prof. Adeolu Akande, has restated the commitment of the Commission to commit more funds to research and prototypes resulting from the Commission's grants to academia.
This reassurance is coming on the heels of the recent revelation that the Commission has committed more than N500 million in funding research across Nigerian universities.
Addressing a gathering of vice-chancellors and professors from universities in the southern parts of the country at a roundtable conference at the Sheraton Hotel, Ikeja, Lagos, Akande said that the Commission acknowledges the importance of working with stakeholders to engender innovations and build indigenous technological capabilities that would strengthen the Information and Communications Technology (ICT) ecosystem.
"We want to use this opportunity to assure you that the Commission will continue to give support to the educational sector in the interest of national development. We will also continue to encourage research and innovation in Nigeria's tertiary institutions." Akande said.
He explained that the essence of the roundtable was to dialogue with the academia, industry and other stakeholders on how research efforts and prototypes can be transformed into commercially-viable products that solve real-life problems.
"Consequently, the Commission will continue to allocate the requisite resources to research, development and innovations necessary for the industry to continue to contribute to the socio-economic development of the country," Akande further said.
Executive Vice Chairman of NCC, Prof. Umar Garba Danbatta, represented by the Director, Legal and Regulatory Services of the Commission, Josephine Amuwa, said academia is a key driver of innovation in all spheres of human endeavour.
He said this is why his leadership at the Commission is determined to not only give grants to the academia but also support the commercialisation of the prototypes developed to deepen the indigenous technological capabilities which would support the overall development of the industry.
NCC Executive Commissioner, Technical Services, Ubale Maska, who was represented by Director, Technical Standards and Network Integrity at the Commission, Bako Wakil, revealed that the Commission had, so far, awarded a total of 49 telecom-based research grants to the academia out of which 10 prototypes have been successfully developed.
"We are hopeful that these sessions will culminate in the development of a common framework that would facilitate the commercialisation of the existing prototypes and future research outcomes (prototypes) for the benefit of the economy and the industry," he stated.
Coming shortly after a similar roundtable in Kano for the northern region, the event organised by the research prototypes and Development R&D Department of the Commission, was aimed at bringing together Resources persons, business savvy industry experts, the academia, relevant Ministries, Departments and Agencies (MDAs), entrepreneurs and renowned individuals who have successfully commercialised their inventions to brainstorm on the way forward for research output commercialisation.
MTN Introduces Home Broadband Services
The leading technology company is expanding broadband services to millions of homes across Nigeria.
MTN Nigeria Communications PLC has announced its launch of Home Broadband services to accelerate broadband penetration in alignment with the Federal Government's plan to achieve over 70% broadband penetration by 2025.
With this launch, MTN Home Broadband services will be available to millions of Nigerian households.
DigitalTimesNG can report that with over 200 million people, Nigeria currently boasts of approximately 44.3 per cent internet connectivity, whereas other African countries, such as South Africa, Egypt, and Kenya, are at 68, 74, and 48 per cent internet penetration, respectively.
Global technology statistics closely link internet connectivity to sustainable economic growth rates.
On average, the internet accounts for almost four per cent of GDP across the large economies that make up 70 per cent of global GDP.
UNICEF also projects that nations with low broadband connectivity have the potential to realise up to 20 per cent GDP growth by connecting schools to the internet.
MTN currently connects over 70 million Nigerians (over 7% 4G population and 89.8 per cent coverage nationwide).
With MTN's Fibre-to-the-Home (FTTH) and the latest Fixed Wireless Access (FWA) Home Broadband services, millions of Nigerian households, with approximately 50 per cent located in rural areas, will have access to reliable and ultra-fast broadband services.
This would enable them to enjoy unlimited data plans, the ability to connect multiple devices and share data across remote locations for online learning, working from home, streaming, gaming, and smart home solutions among others.
"At MTN, we believe that everyone deserves the benefits of a modern, connected life; hence our investment in industry-leading connectivity operations," noted Hassan Jaber, Chief Operating Officer, MTN Nigeria Communications PLC.
"Customers now have enhanced access to dedicated 24/7 support and online channels to place orders for MTN Home Broadband with options for home delivery. They can also enjoy truly Unlimited Data bundles, longer tenure data plans with the flexibility to share data with multiple users remotely as well as enhanced data subscription channels including myMTN App," commented Onyinye Ikenna-Emeka, General Manager, Fixed Broadband, MTN Nigeria Communications PLC.