Samsung Plans More Bespoke Electronics For Younger Customers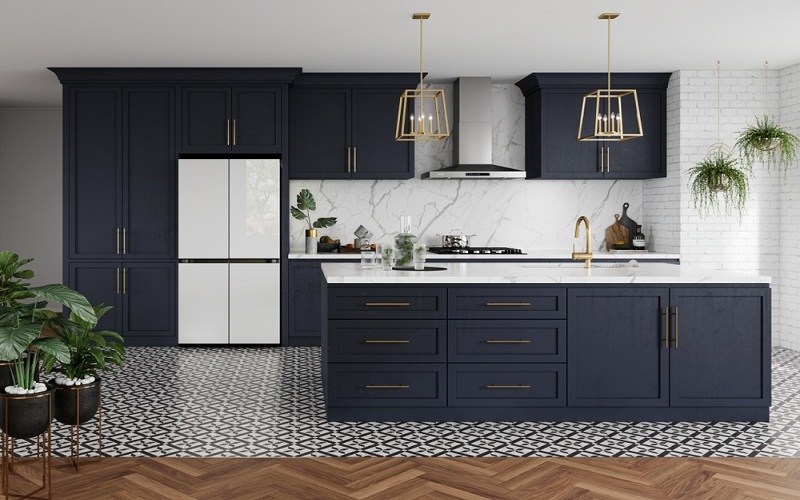 Samsung says it plans to offer more bespoke electronics to appeal to younger customers.
The South Korean company recorded rising sales of fridges and cleaners during the pandemic while online sales grew by 50 per cent globally during the third quarter, the BBC reports.
One area of growth in South Korea were fridges that can be customized according to size, material and colour.
Samsung plans to start selling personalized fridges in the US, the Middle East and Europe later this year.
Samsung is one of a few companies offering bespoke electronics, having started with its "The Frame" television which allows consumers to choose their own bezel frame.
Kenneth Liew, a devices expert at market intelligence firm IDC Asia Pacific, said advancements in production line techniques have allowed companies to offer more personalised products.
"Most people including millennials usually like personalised products. From small items like wallets to high-end bicycles to cars, companies have tried to monetise this, by providing some customisation to generate a bigger margin," he told the BBC.
"By customizing an item, it allows the consumer to feel that their item is more unique and closer to their hearts."
Samsung is also putting more software in its appliances such as artificial intelligence (AI). While Samsung has its own Bixby voice assistant, Lee said it is open to working with rivals Amazon and Google to connect their systems to its gadgets.
Big electronic companies have benefitted during the pandemic as more people worked from home and relied on gadgets and the internet in their daily lives.
Many of these brands will be showcasing their new technology at a digital version of the Consumer Electronics Show this week.
The tech event, which is normally staged in the US gaming resort of Las Vegas, kicked off on Monday.
Samsung showed off its Bot Handy, a robotic waiter and butler that can pour you wine and do the washing up.
Other new gadgets from rivals included a US$3,000 (£2,220) pet flap that connects to your smartphone.
Stanbic IBTC Discontinues BDC Business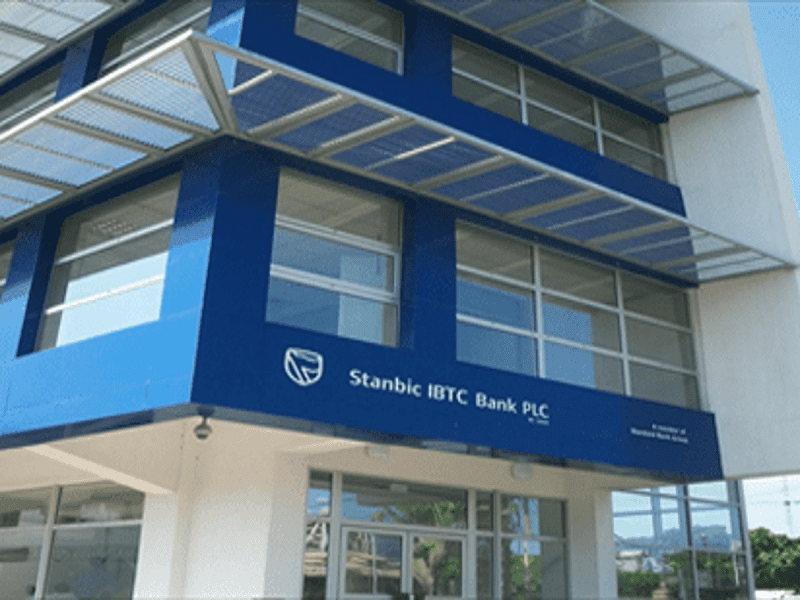 Stanbic IBTC Holdings PLC, has announced that its Bureau De Change Subsidiary, Stanbic IBTC Bureau De Change Limited has discontinued its Bureau de Change business with effect from 01 January 2021 by relinquishing its operating license.
The discontinuation of operations of the BDC business was primarily driven by changes in regulations, which now affords customers with the opportunity of purchasing foreign exchange (PTA and BTA) directly from Stanbic IBTC Bank at any of its branches nationwide.
The company said in a statement that the intention is to repurpose this subsidiary for other business venture in the near future, and stakeholders would be duly notified when all engagements have been concluded in this regard.
Stanbic IBTC Holdings PLC, a member of Standard Bank Group, is a full-service financial services group with a clear focus on three main business pillars – Corporate and Investment Banking, Personal and Business Banking and Wealth Management.
The group's largest shareholder is the Industrial and Commercial Bank of China (ICBC), the world's largest bank, with a 20.1% shareholding.
Also, Standard Bank Group and ICBC share a strategic partnership that facilitates trade deals between Africa, China and select emerging markets.
Standard Bank Group is the largest African financial institution by assets. It is rooted in Africa with strategic representation in 21 countries on the African continent.
The Bank has been in operation for over 158 years and is focused on building first-class, on-the-ground financial services institutions in chosen countries in Africa; and connecting selected emerging markets to Africa by applying sector expertise, particularly in natural resources, power and infrastructure.
Lagos-Based Daystar Power Startup Secures $38million Investment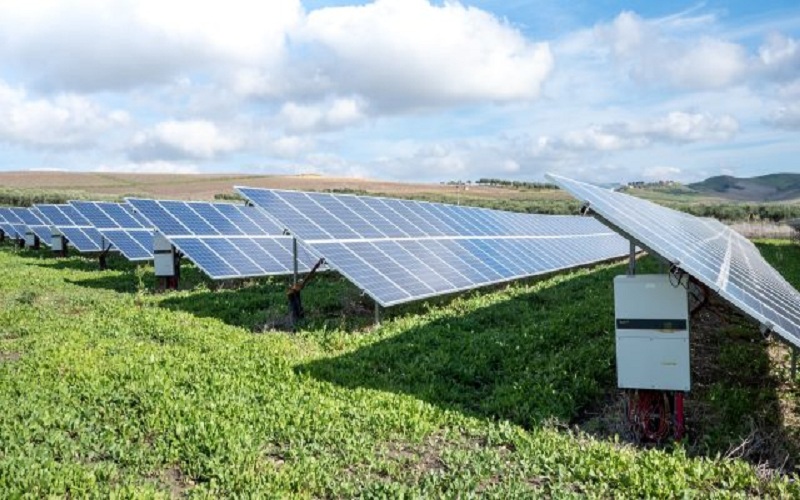 Daystar Power, a Lagos-based Nigerian tech startup, providing solar power solutions to businesses in the region, has secured $38million in a Series B Investment. 
The investment was led by the Investment Fund for Developing Countries (IFU), the Danish development finance institution (DFI) with additional investors including STOA, a French impact infrastructure fund, Proparco, and several other investors.
The solar power-focused startup will reportedly use the funding to grow its operations in Nigeria and Ghana, with an aim to expand to other countries such as Senegal, Togo, and Côte d'Ivoire, according to a report in ventureburn.com
The report said the funding will assist Daystar Power to increase its installed capacity to over 100 megawatts, catering to clients in various sectors such as financial services, agriculture, manufacturing, and more.
Thomas Hougaard, Vice President Sub-Saharan Africa, IFU provides insight into why an investment was made into Daystar Power in an official press release.
"We believe that Daystar Power has the right elements — the client base, technology, engineering expertise, and executive leadership — to scale off-grid solar across West Africa.
"Not only is Daystar Power at the forefront of a growing market, but it is also helping to accelerate the adoption of renewable energy in some of Africa's fastest-growing cities."
Founded in 2017 by Sunray Ventures, Daystar Power provides affordable, renewable, and stable power to businesses in West Africa.
Christian Wessels, Co-Founder of Daystar Power and Sunray Ventures explains the aims of the solar power-focused tech startup.
"Sunray Ventures founded Daystar Power to address one of West Africa's most significant barriers to economic development — access to reliable and affordable power.
"We are happy that this transaction will provide Daystar Power with the required financing to continue to lead in off-grid solar for commercial and industrial customers in West Africa."
The innovative service allows commercial customers to pay in cash or pay a monthly fee for its services.
Jasper Graf von Hardenberg, CEO, and Co-founder of Daystar Power points out that businesses in the Sub-Saharan region are tapping into solar power sources to maintain stability and operations.
"By offering our commercial and industrial clients cheaper, reliable, and cleaner power, we have seen a more than 50-fold increase in power-as-a-service revenue over the last two years.
"African businesses are realizing that solar power stand-alone or in tandem with a second power source, is a superior energy alternative to the often-unreliable grid or too expensive, polluting diesel generators."
By providing a renewable energy resource and transforming it into electricity, Daystar Power is able to reduce pollution and positively contribute to the natural environment.
Traditional methods of accessing electricity include the burning of diesel, which emits harmful gases into the atmosphere and contributes to global warming.
PayPal Takes Full Ownership Of Chinese Payments Business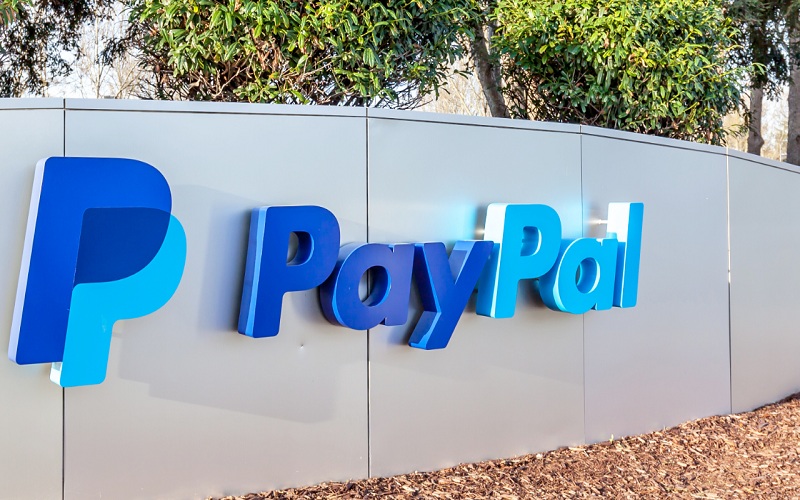 PayPal Holding Inc has become the first foreign operator with 100% control of a payment platform in China.
According to Chinese government data, this comes as the U.S. fintech giant eyes a bigger foothold in a booming market for online payments.
Reuters reports that PayPal acquired the 30% stake it doesn't already own in China's GoPay, formally known as Guofubao Information Technology Co., on Dec. 31, 2020, according to shareholder data from the National Enterprise Credit Information Publicity System.
Financial details weren't disclosed in the data, according to Reuters.
The stake purchase came a year after PayPal bought a 70% stake in GoPay for an undisclosed amount, then becoming the first foreign company licensed to provide online payment services in China.
In taking full control of one of the smaller players in the world's largest payment market, PayPal will compete with domestic payments giants Alipay, owned by Alibaba-affiliated Ant Group, and WeChat Pay, owned by Tencent Holdings Ltd, as China fully opens up its financial sector.
The stake purchase also comes amid Beijing's antimonopoly campaign against Alibaba Group Holding Ltd and other Internet companies.
Last August, PayPal appointed Hannah Qiu as head of China business, responsible for formulating long-term strategy in the world's second-biggest economy.
Qiu was a former executive at insurer Ping An Group's fintech unit OneConnect, according to PayPal's website.
PayPal said in its 2019 annual report its initial focus in China is to provide cross-border payment solutions to Chinese merchants and consumers, linking the country's commerce ecosystem to PayPal's global network.