Strengthening Nigeria's Distribution System To Transform The Digital Economy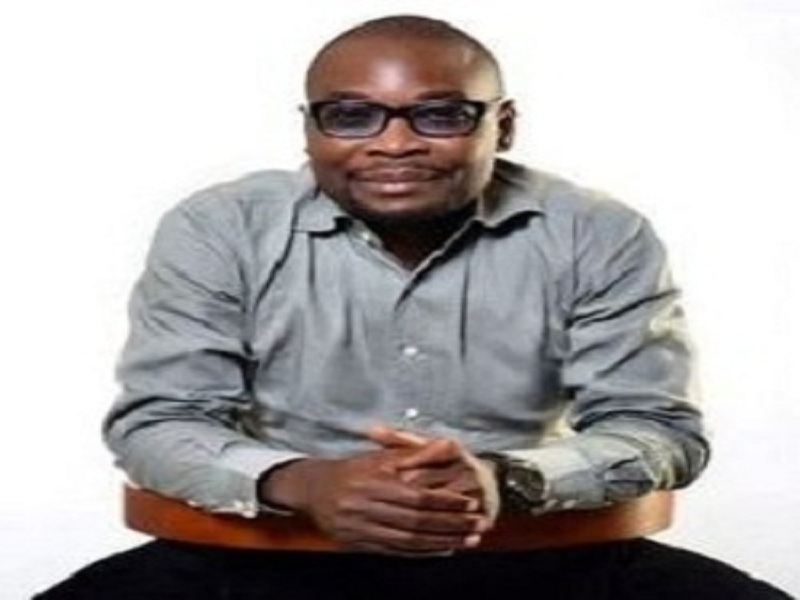 By Elvis EROMOSELE
Recently, I had the task of sending prescription glasses in a case to Benin City. After considering all the available options, it became clear that taking it to a park and paying one thousand naira was the best way to get it delivered, on the same day. It was cost-effective, and timely and ensured that I met my goal.
I spoke to a driver, he very reluctantly revealed that he made, on average, N12, 000.00 daily, from, "help me deliver this". Imagine this: one driver in one park makes an average of N12, 000.00 daily. Multiply this by the number of drivers in that one park, over 50 times the number of interstate transport parks across Lagos and then across the country. We'll be talking billions of naira monthly boosting the informal sector (we should talk about this soon).
Now imagine the various types of commodities that are packaged and transported through this process. The potential is immense. The opportunity is boundless.
I suspect that the park drivers may have effectively taken the market from formal courier service providers. So, while courier firms are battling with the federal government (through the regulator, NIPOST), the market is whittling away. This is the definition of disruption.
At the core of distribution is transportation. As more and more people, especially young people, take their businesses online the need for an effective distribution system grows. Horses for courses. This is essential if goods must get to the hands of the final consumer. This is where the money will be made.
The government talks about growing the digital economy, creating jobs, and improving the ease of doing business. It must now back up the talk with real-life and real-time support for the distribution and logistics sector. It is a sector that holds tremendous opportunities for socioeconomic transformation.
It's not only individuals that need functional distribution systems. Multinationals, public corporations and in fact, everyone needs to deliver something somewhere at some time.
The system that makes this work effectively cannot remain haphazard and disjointed. It cannot depend exclusively on "help me deliver this". It needs the power of synergy and coordination. It requires structure and organisation. It must be nourished and harnessed.
In today's digital economy, distribution, and logistics are crucial to ensuring that goods and services are delivered to customers quickly and efficiently. You will agree with me that the rise of e-commerce has fundamentally changed the way we buy and sell products, and this has led to a greater need for effective distribution and logistics systems.
At its core, the digital economy is all about speed and convenience. Consumers expect to be able to order products online and have them delivered to their doorstep within a matter of days, or even hours in some cases. This means that businesses must be able to move goods quickly and efficiently through the supply chain, from the point of manufacture to the end customer.
Distribution and logistics play a key role in making this happen. These systems are responsible for coordinating the movement of goods and ensuring that they arrive at their intended destination on time and in good condition. They are also responsible for managing inventory levels, tracking shipments, and handling returns and exchanges.
One example of the importance of distribution and logistics in the digital economy can be seen in the rise of same-day delivery services. With companies like Amazon and Walmart in America offering same-day delivery in many major cities, there is a growing need for distribution and logistics systems that can deliver products quickly and efficiently. Jiji, Jumia, and Konga are pioneering similar initiatives across the African continent. This requires a combination of advanced tracking and routing technology, as well as a network of distribution centres strategically located throughout the country.
Nigeria is a country with a large population and a growing economy. With a diverse range of industries, from agriculture to manufacturing to technology, there is a need for a robust and efficient distribution network to ensure that goods and services are delivered to customers in a timely and cost-effective manner. Nigeria can strengthen its distribution network through these simple steps:
Improve Infrastructure: Nigeria's road, rail, and port infrastructure are in dire need of improvement. Poor roads and largely outdated rail networks make it difficult for goods to be transported quickly and efficiently across the country. The government needs to invest in upgrading and modernizing its infrastructure to improve the movement of goods.
Encourage Private Investment: The government should encourage private sector investment in logistics and distribution. This can be done through tax incentives, grants, and other forms of financial support to help businesses expand their distribution networks.
Embrace Technology: Nigeria can also strengthen its distribution network by embracing technology. This includes the use of digital platforms to streamline operations and improve supply chain visibility. By using technology, businesses can track shipments, manage inventory, and optimize delivery routes, leading to the faster and more efficient delivery of goods.
Develop Regional Distribution Centers: Nigeria has a large landmass, and it can be difficult to transport goods from one part of the country to another. Developing regional distribution centres can help to solve this problem. These centres can serve as hubs for goods coming in and out of different regions, making it easier to transport them across the country.
Improve Customs Processes: Nigeria's customs processes can be lengthy and bureaucratic, leading to delays in the movement of goods. Simplifying and streamlining these processes can help to speed up the delivery of goods and reduce the cost of doing business.
Efforts must also be intensified to improve the nation's security architecture. Security is important to ensure the safety of individuals involved in this process.
Nigeria's distribution network needs to be strengthened to support the country's growing economy. Improving infrastructure, encouraging private investment, embracing technology, developing regional distribution centres, and improving customs processes are important elements to help kick-start this.
By taking these steps, Nigeria can build a more efficient and effective distribution network that supports economic growth and development. We can then begin to reap the benefits of the digital economy in tangible ways.
*Elvis Eromosele, a Corporate Communication professional and public affairs analyst lives in Lagos
Saving Nigeria's Manufacturing Industry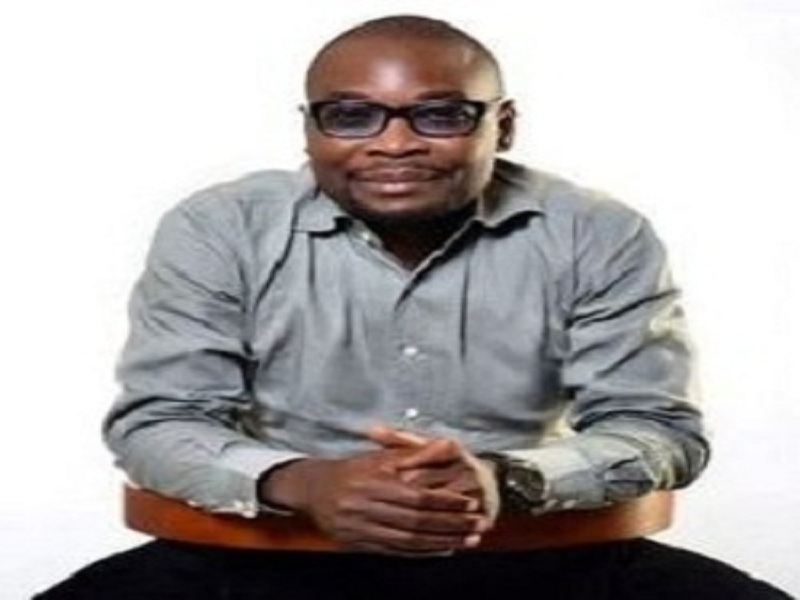 By Elvis EROMOSELE
The manufacturing industry is crucial to a nation's economy. It plays a significant role in generating employment, increasing productivity, and driving economic growth. In Nigeria, the manufacturing industry is a critical sector that contributes significantly to the country's gross domestic product (GDP) through job creation, wealth creation, and increased tax revenue for the government.
It has equally been identified as a key sector in the nation's quest for diversification away from oil dependency. It can enable a country to reduce its reliance on imports, improve its trade balance, and increase its overall competitiveness. Manufacturing is almost all things good.
Unfortunately, the nation's manufacturing industry has long struggled with a host of challenges that have prevented it from achieving its full potential. Some of these challenges have intensified in the last decade.
Today, one of the biggest obstacles facing Nigerian manufacturers is the lack of reliable infrastructure. Power shortages, poor road networks, and limited access to ports and airports make it difficult for companies to move goods and raw materials around, in, and out of the country. This leads to higher costs, longer lead times, and reduced competitiveness. While the General Buhari administration has invested in rail, there is still no horizontal rail in the country. There is no single track connecting the west to the east, not in the south or north.
Another major challenge is the difficulty in accessing finance. Many Nigerian manufacturers struggle to obtain the capital they need to invest in new equipment, upgrade facilities, or expand their operations. This is partly due to the high cost of borrowing, as well as the reluctance of banks to lend to the manufacturing sector due to perceived risks.
Closely related are the volatility of the foreign exchange market, difficulty in accessing forex, and currency depreciation. To understand the devastating impact of this issue, consider this: Unilever, one of the oldest surviving fast-moving consumer goods (FMCG) companies, is cutting down production in Nigeria which may lead to the demise of otherwise popular brands such as Sunlight, Omo, Closeup, LifeBuoy, Vaseline, Dove, or Knorr.
According to news reports, the firm, which is one hundred years old in Nigeria this year, cites the naira's continued devaluation, a high rate of exchange for the US dollar, and a chronic cash crunch as reasons for its decision. There is no prize for guessing that jobs have been and will be lost. Unilever has joined the growing list of companies scaling down or else shutting down operations in Nigeria.
Skilled labour is also in short supply, with many manufacturers struggling to find workers with the necessary technical expertise. This is partly due to the poor state of the country's education system, which fails to provide young people with the skills they need to succeed in the modern workplace. As a result, many manufacturers have to rely on expensive expatriate labour, further increasing their costs.
The manufacturing industry, like other sectors, has also had to contend with rising taxes and levies. In the last decade Value Added Tax (VAT), excise duty, utility tariff, and petrol all rose significantly. Now President Buhari's administration has gone ahead and introduced, what Taiwo Oyedele, Tax Expert, PWC, called a parting tax gift via the new Fiscal Policy Measures (FPM) for 2023 through a Circular dated 20 April 2023 signed by the Minister of Finance, Budget, and National Planning.
Under the new FPM, Revised Excise Duty Rates – additional excise taxes ranging from 20 per cent to 100 per cent increases on previously approved rates for alcoholic beverages, tobacco, wines, and spirits have been introduced effective from 1 June 2023. while the excise duty rate on non-alcoholic beverages is retained at the rate of N10 per litre.
There is also now Green Taxes. The introduction of a Green Tax by way of excise duty on Single Use Plastics (SUPs) including plastic containers, films, and bags at the rate of 10 per cent.
This excise duty increment is baffling. Is the government eager to run the brewing sector out of business and boost unemployment? The whole manufacturing sector is on life support as we speak, tax increases should be the last item on the table.
Furthermore, Nigerian manufacturers also face intense competition from cheaper imports, particularly from Asia. This puts pressure on local producers to keep their prices low, even as they struggle with high costs and limited resources. It is a sad picture.
Despite these challenges, there are several steps that Nigerian manufacturers and the government can take to improve their prospects:
The government can intervene by providing foreign exchange to manufacturers at preferential rates or through the targeted allocation of forex to manufacturers that import raw materials and equipment. This will help reduce the cost of production and improve the competitiveness of local manufacturers.
The government can also improve the ease of doing business by reducing the bureaucratic bottlenecks that hamper manufacturing activities in Nigeria. This can be achieved by simplifying registration processes, reducing the time it takes to obtain licenses and permits, and improving access to credit. It includes addressing the inefficiencies at ports and customs by implementing reforms that improve cargo clearance processes, reduce corruption, and enhance the transparency of operations. This will reduce the cost and time associated with importing raw materials and exporting finished products and improve the overall efficiency of the manufacturing sector.
The government can, in addition, invest in critical infrastructure such as power, transportation, and telecommunications, which are essential for manufacturing activities. This will help reduce the cost of doing business and improve the efficiency of operations. It must equally look to invest in, begin and complete a west-east rail line.
The government can also invest in research and development (R&D) to encourage innovation and improve the quality of locally produced goods. This can be achieved through partnerships with universities and research institutions, and the establishment of government-backed R&D programs.
Moreover, good corporate governance practices can help manufacturers remain sustainable by improving transparency, accountability, and risk management. Manufacturers can establish effective board structures, implement strong ethical standards, and prioritize stakeholder engagement. They can also adopt sustainability reporting frameworks to demonstrate their commitment to environmental, social, and governance (ESG) practices.
To improve access to finance manufacturers can explore various financing options such as equity financing, debt financing, and alternative financing such as crowdfunding.
Capacity building is essential for manufacturers to remain competitive and sustainable. Manufacturers can invest in training programs for their staff, adopt best practices from other industries, and collaborate with universities and research institutions to develop new technologies and improve their product offerings. Manufacturers need to work closely with universities and vocational schools to ensure that young people are equipped with the skills they need to succeed in the industry. This can help address the skills gap and reduce reliance on expensive expatriate labour.
Finally, policymakers can play a role in supporting the sector by providing incentives for local production, such as tax breaks or preferential treatment in government procurement. This can help level the playing field and make it easier for local manufacturers to compete with imports.
The government must be deliberate if it truly wants to create an enabling environment for the manufacturing sector to thrive and contribute to the overall development of the Nigerian economy. And it must begin immediately.
*Elvis Eromosele, a Corporate Communication professional and public affairs analyst lives in Lagos.
Embracing Unity And Best Practices For A Better Nigeria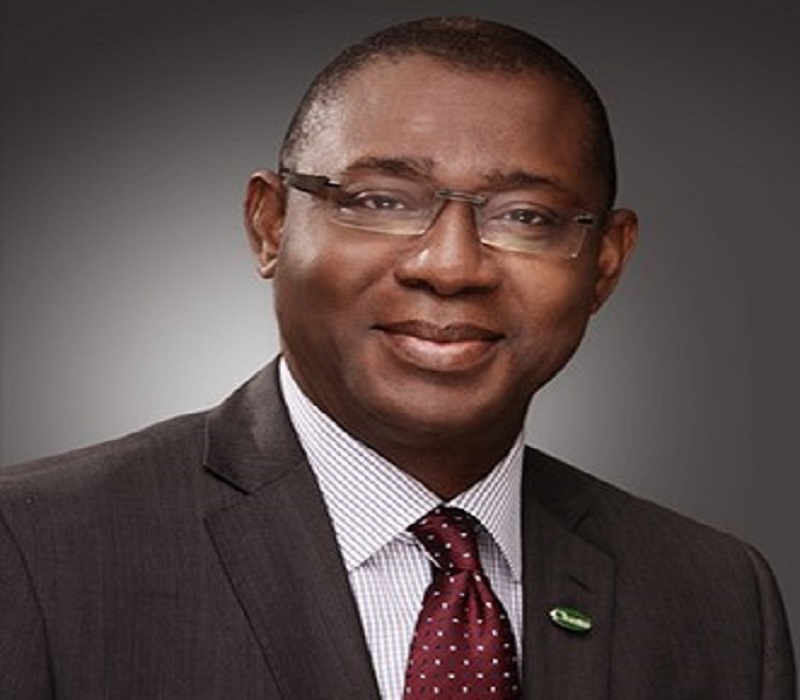 By Evans Woherem, Ph.D
Africa, and in particular Nigeria, holds a lot of promise for development. Nigeria's promise lies in its rapidly growing population of over 220 million people. Nigerians have what many refer to as an "unstoppable nature". Nigeria has tremendous potential for growth and development, especially in sectors such as technology and agriculture. In recent years, the country has seen the emergence of successful startups and entrepreneurs, such as Paystack, Flutterwave, and FarmCrowdy, who are making significant contributions to the economy.
However, a report by the National Bureau of Statistics reveals that Nigeria's Gross Domestic Product (GDP) experienced a significant decline of 1.92% in 2020, reflecting a drop of 4.20% points compared to the growth rate of 2.27% in 2019. The economic impact of the pandemic, which began in early 2020, had a profound effect on the global economy, and Nigeria was not immune. Despite this, in the third quarter of 2022, Nigeria's GDP grew by 2.25% (year-on-year), although this growth rate was lower than the 4.03% recorded in the same quarter of 2021.
This decline can be attributed mainly to the recession's base effects and the challenging economic conditions that hinder productive activities. Nevertheless, the country's potential for growth and development remains intact, and innovative entrepreneurs and startups may contribute to overcoming these challenges and sustaining economic growth in the future.
One industry that holds significant promise for Nigeria's growth is technology. Nigeria's tech sector has been growing rapidly in recent years, with Lagos, the country's commercial capital, being dubbed the "Silicon Valley of Africa." Nigerian startups like Andela, Paga, and Kobo360 have attracted significant investment and global attention. The incoming administration should prioritize policies that will support the growth of the tech sector, such as improving the business environment, providing access to funding, and investing in infrastructure.
The agricultural sector is another area where Nigeria has the potential to excel. The country has vast arable land and a large population that depends on agriculture for its livelihood. Successful Nigerian agricultural startups, such as FarmCrowdy and Thrive Agric, have demonstrated the potential of the sector to create jobs and drive economic growth. The government should prioritize policies that will support small-scale farmers, improve access to finance and technology, and promote value addition.
To drive economic growth and development in Nigeria, the incoming administration should prioritize policies that will promote a conducive business environment, improve infrastructure, and support innovation and entrepreneurship. The government should also invest in education and skills development to equip Nigerians with the necessary skills to compete on a global scale.
Nigerians have a reputation for resilience and innovation, and there are many inspiring stories of individuals who have overcome challenges and made significant contributions to their communities. One such example is Temitope Ogunsemo, the founder of Krystal Digital Solutions, who started his company in 2010 with just $100 and now employs over 200 people.
Jason Njoku is a young entrepreneur who started a video streaming service that provides Nollywood movies and TV shows worldwide. He got $3 million from Tiger Global to launch iROKOtv in 2011 and later received $22 million from international venture capitalists. This enabled iROKO Partners to improve their technology, expand their film collection, and operate in Lagos, London, and New York. Onyeka Akumah is another inspiring entrepreneur who co-founded Farmcrowdy, creating a network of 420,000 farmers providing food sustainability solutions across Africa. He's a talented young entrepreneur driving positive change in Africa's business world.
Nigeria has enormous potential for growth and development. With the right policies and investments, Nigerian businesses and industries can compete on a global scale and contribute to the country's economic growth and development. The incoming administration must prioritize policies that support key sectors such as technology and agriculture to unlock this potential.
However, to realize Nigeria's full potential, the country needs to focus on unity and peace. It requires a leader who can inspire citizens to recognize that they are all Nigerians, and it is in their best interest to work together for the greater development of their country.
In 1914, Nigeria witnessed a significant event that united people from different regions of the territory, an occurrence now referred to as the "accident of history." This unity has lasted through the years, and Nigerians need to recognize and appreciate their diversity while striving to maximize their collective existence, just like England's diverse population mix contributed to its unique culture.
It is undeniable that Nigeria is a nation with a rich diversity of cultures, and its people, despite their varying ethnicities and backgrounds, are united by the shared goal of creating a cohesive country that was made possible by British colonization. Therefore, it is vital for all Nigerians to embrace and value their diversity as they work towards maximizing the advantages of their collective coexistence.
Unity, diversity, and constructive engagement are fundamental themes in Nigeria's existence. By recognizing and appreciating its diversity, while maximizing its collective existence, Nigerians can achieve great feats, much like England's diverse population, which contributed to its rich cultural heritage. Nigeria can leverage its size and resources to achieve better outcomes through constructive engagement and adopt new approaches that optimize its capabilities.
With over 250 ethnic groups and being the most populous country in Africa, Nigeria's diversity presents immense potential. However, to become a global force, Nigeria must appreciate and maximize its collective existence, and leveraging its resources and size to achieve better constructive engagement outcomes would be a positive step.
The dynamics of the current Nigerian system are holding the country back from realizing its true potential. Personal gains and nepotism have created a culture that rewards connections over qualifications, and this has prevented Nigeria from achieving the success it deserves. But there is a solution: Nigeria must adopt universalist principles and objective recruitment practices to overcome tribalism, religious animosities, and corruption. By embracing the best and most widely accepted practices, regardless of tribal or religious affiliations, Nigeria can pave the way for a positive change that would be far-reaching.
Imagine a Nigeria that consistently follows universalist principles. This would make it a leader in Africa and a key player on the world stage. The benefits of such progress would be felt not only by Nigerians but also by other African nations, leading to dramatic growth and development across the continent. This progress is essential, given the many challenges facing the world today. Also, imagine a Nigeria where our economy is thriving, and our people are proud to be Nigerian. By working together, we can turn this vision into a reality.
To achieve this vision, we must first acknowledge the negative impact of personal gains and nepotism on Nigeria's potential. But instead of focusing on the problems, we should frame the argument in a positive light. By embracing universalist principles, we can create a Nigeria that is fair, merit-based and focused on achieving its full potential. This will lead to increased economic growth, improved quality of life, and a better future for future generations.
Nigeria has enormous potential to become a source of pride and envy for black people, Africa, and the world. With the right actions, we can turn this vision into a reality. To make it happen, we need to focus on developing key sectors of our economy, such as agriculture, manufacturing, and technology. By doing so, we can create a future that will garner respect from different governments, regardless of who is in power.
We must embrace meritocracy and reject particularism. We need the right people in the right positions, regardless of their background or connections. By prioritizing merit, we can ensure that our country is led by the best and brightest minds, capable of achieving our long-term vision for Nigeria.
Let us take the first step towards a brighter future for Nigeria and Africa by embracing universalist principles and rejecting tribalism, religious animosities, and corruption. Focus on our shared goal of building a better Nigeria, one that will inspire and uplift not only our nation but the entire African continent. Together, we can drive progress and create a better future for all.
*Dr. Evans Woherem is the Chairman, Digital Africa and an alumnus of Harvard Business School
Surviving Tough Times: Creative Ways To Raise Business Startup Funds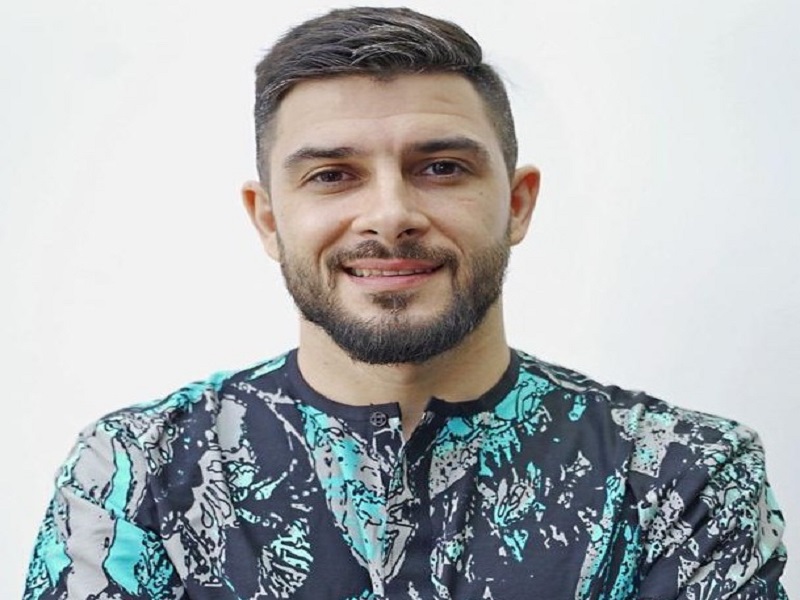 By Yuliy SHENFELD
It is said that small and medium-sized enterprises mostly rely on internal finances or cash from friends and family to begin, and initially manage their businesses. According to a report by the World Bank, this is because they are less likely to be able to secure bank loans, compared to large companies.
The International Finance Corporation (IFC), in a recent report, estimated that 65 million businesses, or 40% of MSMEs in developing countries, have an annual unmet financing need of $5.2 trillion, translating to 1.4 times the amount of global MSME lending at present.
In Nigeria, there is no doubt that existing and aspiring entrepreneurs are experiencing difficult times in starting or funding their businesses due to the prevailing economic downturn, compounded with other socio-political factors.
According to a 2022 Nigeria MSME report titled "Fuel for Africa's next billion businesses," 80% of businesses under the Micro, Small, and Medium Enterprises (MSME) in Africa fail within the first five years of their existence. And, despite having the highest entrepreneurship rate in the world, lack of finance has been identified as a major causative factor.
That said, there is still room for success for young entrepreneurs, who are zealous enough to run personal projects and appeal for seed funding.
In a conversation with Business expert, Yuliy Shenfeld, Director of Operations at Jiji Africa, we got insights on three legit ways that you can raise funds to start that business.
Apply for grants
Different funding options may be available for your specific project or demographic. Follow these steps to identify and access them:
Determine the type of grant you need, be it government, private sector, or NGO grants like the Bill and Melinda Gates Foundation, CIPE Grant and other corporations.
Research available opportunities by checking relevant government and private sector websites, reaching out to NGOs and searching for international grant opportunities.
Ensure you meet relevant eligibility criteria before starting your application process.
Prepare your grant proposal, and submit it on time, through the appropriate channels.
Follow up on your application with grant providers to ensure they received your submission and inquire about the status of your application.
You may also get private investors who are willing to invest in your project for a fair return on investment.
Explore freelance work
Statistics have shown that over 1.5 billion people in the global workforce are freelancers. If you have a specific skill or talent, such as writing, graphic design, or programming, you can offer your services as a freelancer. There are many websites and platforms like Upwork and Freelancer.com, that connect freelancers with clients looking for their services globally.
All you need to do is create a portfolio that showcases your skills on your preferred platform and set your rates based on your skills, experience and market rates for your services. You also need to promote your services through your portfolio and social media channels and start small by taking up low-risk projects to build your portfolio and reputation.
Keep in mind that you must be deliberate about maintaining good relationships with your clients by delivering quality work on time, communicating effectively and being professional at all times. With these tips, you are good to go on your first freelance project, to start earning. You would be able to raise sufficient funds over time, to execute personal projects or kick-start that business idea.
Sell unused items
A recent study by Statista.com showed that the value of the secondhand apparel market is set to double in the coming years, up to 218 billion dollars by 2026. More interesting is the fact that the highest customers in this segment are Gen-Z and Millennials who see used items options as more affordable and environmentally friendly.
So, take a look around your home and gather your unused, used, or preloved items. You can sell them online through websites like Jiji.ng. This way, you can generate extra business funds through sales.
Whether you're selling unwanted items, offering services, or applying for grants, these methods are sure to help you generate funds as seeding capital for that new business idea, or grow an existing business. Just be sure to choose the option that works best for you.
Feel free to tweak as needed in line with your style. Do let me know if you need anything else to bring this alive.
**Yuliy Shenfeld is Director of African Operations, Jiji Africa