SystemSpecs: The Evolution Of An African Technology Powerhouse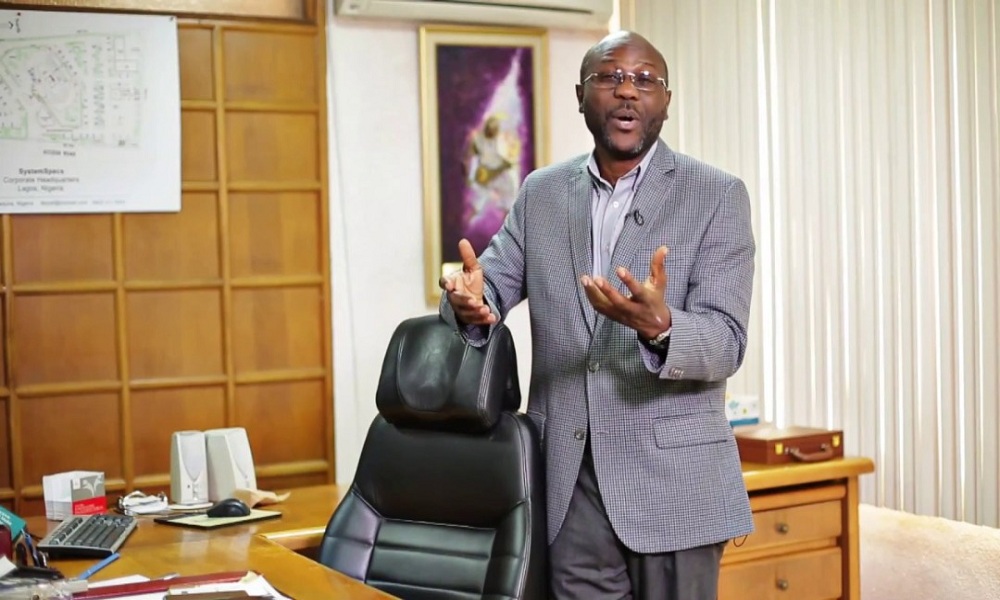 Africa's digital revolution has been hailed as one of the continent's most historic changes in the past decade. Despite challenges with infrastructure, prevalent poverty, poor health system and weak governance, the 21st-century African business is thriving through sheer innovation and local knowledge by leveraging digital technology. However, before this digital explosion, several African companies had been silently pioneering innovation on the continent.
One of those pioneers of this digital revolution is SystemSpecs, a 29-year-old Nigerian technology firm that has evolved from very humble beginnings as a five-man start-up in the early 1990s to a technology giant with hundreds of staff and a towering influence across Africa today.
SystemSpecs' story is all about the silent evolution of an African technology giant, an indigenous pioneer whose history is defined by its landmark innovations for Nigeria and the entire African continent.
Seasoned journalist, David Hundeyin, once alluded to SystemSpecs' pedigree as a pioneer when he tweeted about companies that provided technology solutions in the early 90s, long before the internet became ubiquitous in Nigeria.
SystemSpecs was founded by an ex-banker, John Tanimola Obaro, in 1992. The firm started in Lagos as a value-added reseller of American software solution, SunSystems. It proceeded to launch its own human capital solution, SpecMan, about 3 years later. This was followed by SpecPen which was for pensions processing and then SpecPay which was for payments. All of these three were consolidated in 2000, in a solution known as HumanManager.
Fast-forward to 2020, the firm carried a restructuring and repositioning of its business to adjust to current realities and maximize new opportunities as its profile continues to rise as a leading financial and human capital technology company in Africa.
Human Manager and IPPIS
At the turn of a new century in the year 2000, when endless paper files and long cabinets were the norms in many organisations, SystemSpecs developed HumanManager, trailblazing human relations and payroll management solution.
The first self-service platform in Africa and arguably the world, HumanManager is today an intuitive, ground-breaking, and easy-to-use human capital management solution trusted by many small, medium and large-scale organisations across Africa. Its track record of innovation has been proven across the shores of Nigeria, in various African countries including Benin Republic, Equatorial Guinea, Sierra Leone, and Zimbabwe where its footprints exist through a wide range of subscribing organisations.
In 2006, SystemSpecs executed the pilot of the Federal Government of Nigeria's Integrated Personnel and Payroll Information System (IPPIS) as part of an Economic Reforms and Governance Project aimed at transforming the entire public service through a number of carefully selected programmes and initiatives. All of the objectives of the project were delivered by SystemSpecs within a record 6 months!
This phase of the project saved the government about 420m naira on a monthly basis, within a sample size of 50,000 federal government workforce out of an estimated 1.2 million employees. In former President Olusegun Obasanjo's book on his presidential years, he noted that he was proud that the company that achieved this milestone for the country was Nigerian owned.
Remita and the Treasury Single Account
In 2005, SystemSpecs developed Remita, a technology solution which set the company's feet in financial technology (fintech) and was adopted by several organisations in the private sector.  Remita was later adopted as the payment gateway into the Treasury Single Account (TSA) of the federal government. This was well ahead of several local and international platforms which also expressed interest in becoming the TSA technology backbone but lacked the capability to meet TSA requirements.
In July 2019, a representative of Nigeria's Accountant-General of the Federation (AGF) announced that the government had collected over N10 trillion through the TSA from 1,674 MDAs. The AGF also said through the TSA, the government was able to save over N45 billion monthly in interest on ways and means that it used to pay.
SystemSpecs' monumental role in the drive to improve transparency and accountability in Nigeria's public sector amidst precarious economic conditions is underlined by its success in powering the TSA. Minister of Information, Lai Mohammed, once said that the judicious management of the Treasury Single Account, TSA, saved the country from collapse during the 2016 economic recession.
Remita's rising presence is, however, much more than the TSA. With its presence in the private sector as the preferred platform for payments, funds collection and payroll management, it is a known brand with some of Nigeria and Africa's leading organisation and even of SMEs. One of its key propositions is its ability to provide more payment options than any other solution in Nigeria today.
Restructuring
Change, they say, is the only constant thing. It is the reason SystemSpecs, in February 2020, restructured its business operations to deepen its presence in more segments of the economy and help it maximise its potentials within the African market.
This landmark development effectively changes the firm's brand perception from a software company to an innovative African technology giant and a house of brands operating in different business spaces including HR and Fintech.
This bold move saw the transformation of the company into a holding firm with four Strategic Business Units (SBUs) to maximise the efficiency of the company's operations. Each of SystemSpecs' major solutions is embedded within a different SBU.
The first SBU is Infrastructure and Payment Gateway, with the responsibility of providing critical financial processing connectivity with other entities such as banks, payment processors, and other service providers, providing the service as a solution delivered directly to the market.
Another division is the Payment Applications and Vertical Markets which is saddled with the responsibility of providing customer-centric applications like Remita and Paylink to a rapidly expanding market.
A third SBU is focused on providing Human Capital Solutions and services.
The fourth SBU is the Public Sector and Special Projects Division, which encompasses, among others, the firm's dealings with the public sector, including Remita's deployment for the TSA and its use by over 22 state governments in Nigeria.
Paylink
Consolidating on the successes of its landmark products, Remita and HumanManager, SystemSpecs launched Paylink.ng, a simple, pragmatic solution directed at the consumer market. It is an instant payment solution, with an eCommerce store, that allows individuals and SMEs to receive funds directly to their bank accounts without exposing their bank details.
Paylink.ng is SystemSpecs' response to the growth of Small and Medium Scale Enterprises (SMEs) as well as a rapidly evolving Nigerian business landscape. With Paylink.ng, small businesses in Nigeria, many of them without infrastructure, resources, and personnel to have a structured operation, can process payment more efficiently and reach their customers more easily.
An Enduring Innovative Pioneer
According to Ginni Rometty, Executive Chairman of IBM, "the only way you survive is you continuously transform into something else. It is this idea of continuous transformation that makes you an innovation company."
The continued relevance of SystemSpecs as a key player in providing technology solutions could only have happened through continuous innovation. The company has survived, evolved, and thrived for about three decades by continuously evolving and improving, often emerging stronger from every challenge.
In a country where start-ups die out within the first few years of incorporation, SystemSpecs has managed to weather the storms. Obaro's leadership has seen the company grow to become one of the largest technology firms in Africa with hundreds of staff and a rapidly expanding operational network across the continent and beyond. One can safely posit that, for SystemSpecs, the best is yet to come.
Pantami: The Alternative Conversation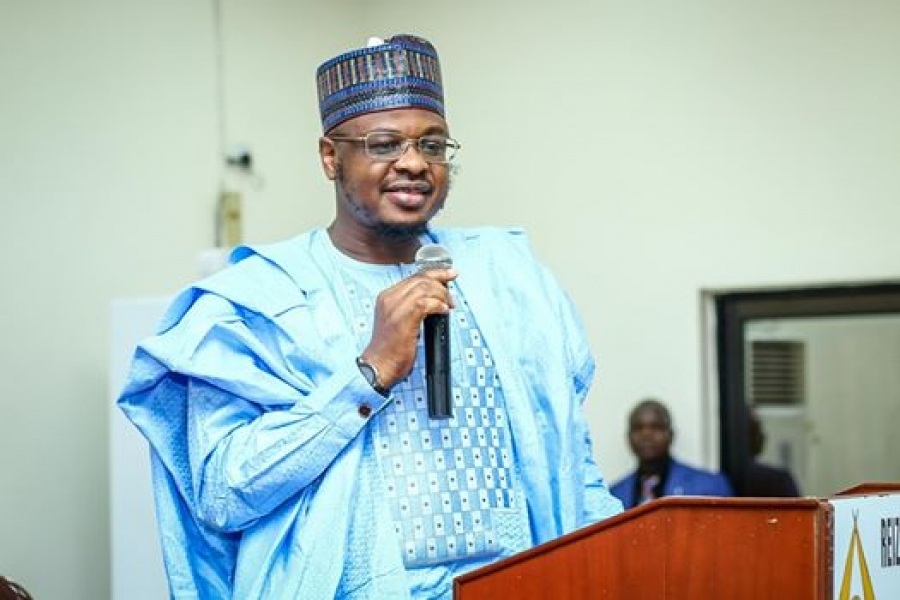 By Sunny Jackson EYIBIO
If some public affairs commentators and their partisan associates have their way, the next head to be placed in the hangman's noose is that of Dr Isa Ali Ibrahim Pantami, who is better known as Sheikh Pantami.
As Director-General of the National Information Technology Development Agency (NITDA), Pantami remained in obscurity in his previous public office. All that will, however, change soon.
Nominated and confirmed as Minister in August 2019, Pantami's posting to the Ministry of Communications and Digital Economy is no doubt fit and proper.
Not only had he acquitted himself in one of the agencies of his new responsibility, his background as a computer science and technology management graduate, plus a doctorate in Computer Science, with specialisation in Computer Information System adequately prepared him for his ministerial portfolio. This is not the tale of a square peg in a round hole.
In less than two years in office, Pantami has justified President Muhammadu Buhari's confidence in the 48-year-old Sheikh. The new Ministry, under his watch, has rolled out two strategic documents for the sector – the National Digital Economy Policy and Strategy, and the National Broadband Plan.
While yet to celebrate his first year on the Ministerial seat, Pantami frontally tackled the issue of excessive Right of Way charges and vandalism of telecommunication infrastructure, which had nagged the sector for decades.
With Pantami in charge at the Ministry of Communications and Digital Economy, broadband penetration increased by about 10 per cent in a year, instead of the average annual increase of about 1.7 per cent.
According to the Gross Domestic Product (GDP) Report for the second quarter of last year, as compiled by the National Bureau of Statistics, Information Communication Technology (ICT) contributed an unprecedented 17.83 per cent to the GDP. ICT was also the fastest-growing sector of the Nigerian economy in the fourth quarter of last year contributing 14.7 per cent.
Pantami also initiated the first virtual Federal Executive Council meeting on the 13th of May 2020 and has been coordinating the technical aspects of the meetings since then.
To critics of Sheikh Pantami, all these do not matter. Not even the passion with which he drives the generation of a database for the country through the National Identity Card scheme will assuage his traducers. In a country that lacks accurate figures to aid developmental activities, this should have attracted the minister's applause.
Why did they rail against Pantami? His religious views stand tall among other factors. In his youthful years, he held extremist religious views, which aligned with those of terrorist groups like al-Qaeda.
The allegation went further that Sheikh Pantami had become a subject of special interest by the United States authorities which placed him on a "terror watch list". That satanic charge was quickly debunked and the media outlets that fed on the lie quickly pulled down their fallacious stories.
Yes, Pantami called al-Qaeda members "fellow Muslims" in his preaching over two decades ago. Anyone without malicious intent will know that there is no big deal with that.
Many prominent Muslims and others sympathised with that ideological segment whose primary mission is to remove all foreign influences in Muslim countries.
The terror group attracted support from many Muslims in Nigeria, particularly during the US-led invasion of Afghanistan and Iraq following the 11th September 2001 attacks on the United States. Pro- al-Qaeda rallies were held in many Nigerian cities, including Kano where the US flag was set ablaze and al-Qaeda leader Osama bin Laden celebrated.
Of course, the anti-Pantami gang chose to forget that al-Qaeda came around to pronounce him persona non grata afterwards. That is the same man who is now vilified for his views held at the time it was popular among a lot of Muslims to do so.
Clearly, Pantami got wiser as he grew older. While he could be accused of being anti-establishment in his youthful years, which made him preached against working in a secular government, he must have seen value in secular education that he embraced it firmly as if his life depended on it.
Pantami went through every Western education scale and excelled and today holds a PhD from Robert Gordon University, Scotland. In addition to that, he holds certificates in Digital Transformation from Harvard University, Digital Strategy from Massachusetts Institute of Technology and the Institute of Management Development, Lausanne, Switzerland.
He did a Strategic Leadership programme at Oxford University, plus a Certification in Management from the University of Cambridge.
The Scriptures document how Saul persecuted Christians in the early days. But on the road to Damascus to continue his hate agenda, Saul experienced a blinding light and heard God's voice. The result was a sudden and complete change in his beliefs.
Saul became Apostle Paul, one of the zealot preachers recorded by the Holy Bible.
The substantive issues are being ignored in the anti-Pantami narration. He has long repented from his radical ways, but his traducers will not see beyond that and view the revolution he has brought into his job at the Ministry of Communications and Digital Economy.
The aggressive build-up of our national database through the National Identity Number is a revolution that will benefit national development and growth if allowed to run its course.
Pantami has commenced a radical transformation in the ICT sector. He should be allowed to see it through.
eCommerce: How Konga Saved My Family During The Peak Of COVID-19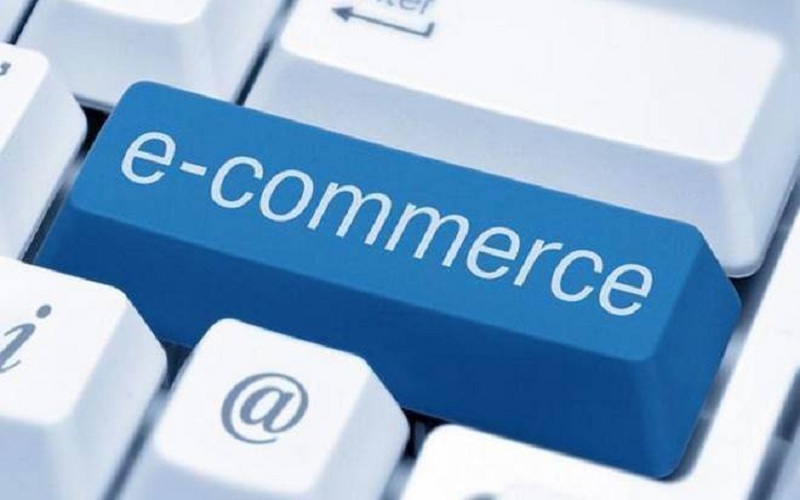 By Mrs. X
Nigeria has fared fairly well with the COVID-19 pandemic, especially when compared with its counterparts in other parts of the world and against the backdrop of some worrisome predictions which pegged the country's shabby public health care system as a potential source of concern.
India, for instance, is battling a terrible resurgence of the pandemic while the UK and others are only just lifting some severe restrictions.
To date, Nigeria has recorded a little over 2,000 deaths, which for a country of an estimated 180 million people, represents a very good figure. For many, divine providence is one of the reasons that Nigeria has remained fairly immune from the sad tales being told by other countries who have racked up huge casualties since the pandemic began its rampaging run across the globe.
This is so because the Nigerian primary, secondary and tertiary health care systems, as highlighted earlier, fall short of the standards obtain globally.
Moreso, the predilection of many to flout basic preventive measures, such as wearing face masks, observing social distance and improvement of personal hygiene is well known in this part of the world; with many Nigerians attending parties and other gatherings even at the height of the pandemic and the social status of the majority meaning that public transportation systems are often crammed with passengers and open-air markets filled to the brim, with scant regard for the principles of physical distancing.
The foregoing, however, does not mean that we did not suffer some of the ravaging effects of the pandemic. A number of prominent Nigerians, many of them with underlying ailments, lost their lives to the COVID-19 pandemic, despite the efforts of some of the best hospitals in Nigeria and beyond to save them.
Many families also lost loved ones, especially after one or two of their members had the misfortune of contracting the dreaded virus.
The above would have been the fate of my family but we have Konga to thank for seeing us through one of the darkest periods of our life.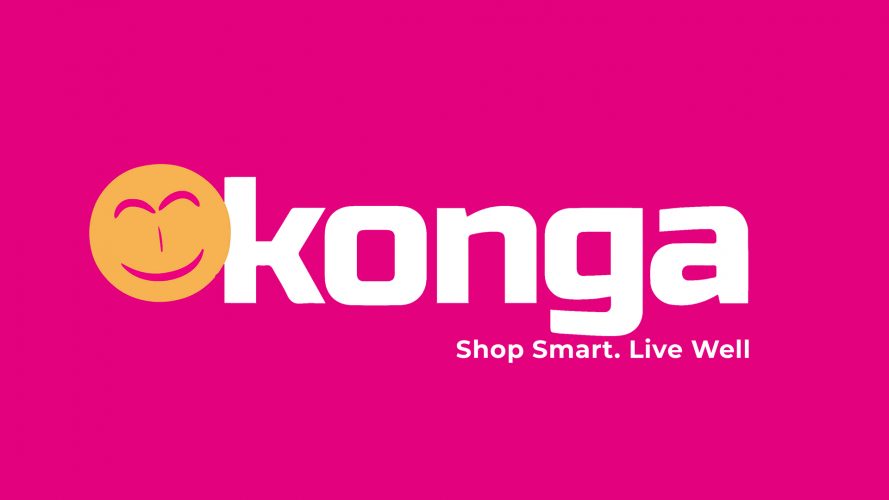 On Tuesday morning in June 2020, we had woken up to my husband coughing and sneezing heavily. This was in the middle of the government-imposed lockdown. My husband and I, both white-collar professionals, had been taking stringent measures to guard against being infected with COVID-19. At the first hint of trouble, all our kids had been withdrawn from schools and were being home-schooled by their teachers virtually.
Also, my husband and I had started alternating the days we went to the office. Both of us, by virtue of our positions at our respective places of work, could not work from home totally. Therefore, we selected the days on which we went to work, which did not exceed thrice in a week.
In addition, we made sure we strictly observed all laid-down measures to prevent infection. We even stopped our official drivers at the time in order to reduce the possibility of contracting the virus from exposure to them. Our home was fumigated and all visitors were barred.
So, when my husband woke up with that recurring cough and sneezes, we dismissed it as a potential case of a common cold. However, when it got worse upon his return from the office that day, we feared the worst. Our fears were confirmed after a couple of days when his test result came back positive for COVID-19. Before then, I had started isolating myself and the kids from him, solely as a preventive measure but that seemed like a measure too late.
After three days, I lost all sense of taste and smell, which had also been identified by the Nigeria Centre for Disease Control (NCDC) as a symptom of COVID. Consequently, I submitted myself as well as our kids for sampling. Of the family of seven, five of us tested positive for the virus, leaving only two of the kids negative at the time.
It was a shattering discovery and one of the most depressing periods of my life. But we could not keep wallowing in self-pity. We had to take action. Immediately, my husband and I took the decision to protect the two kids who had managed to evade contracting the virus. One of our relatives who resided close by in Lekki had come to pick up the two kids after another round of tests which confirmed their negative status.
The next couple of weeks proved to be arguably the hardest and most nerve-racking I have faced as a mother and caregiver. We had reached out to the NCDC hotline to notify them of our status but we were told at the time that bed spaces at the isolation centres were a bit limited. Consequently, we were given a list of medications to be taken on a daily basis, while being asked to hold on for an update on our evacuation to the isolation centre.
But that was the beginning of our worries.
Barely 24 hours after discovering our positive COVID-19 status, a power surge wreaked havoc in the house, damaging the large TV set in the living room and a few other appliances. Our depression levels went up a notch as the TV set was one of our major sources of keeping up with developments in the outside world.
In view of our status, we could not risk going out to the markets in order to limit the chances of infecting others. Our supplies were running dangerously low, however, and we needed to replenish them. We also needed to get the medications recommended by the NCDC. The youngest member of the family, my two-year-old toddler, also had some special dietary needs and other requirements which we urgently needed to source.
Having being exposed to e-Commerce, my husband and I had reached out to one of the players in the market and explained our plight.
It seemed, however, that informing them of our COVID-19 status was a mistake. We were told by the agent who picked up the call that they would get back to us shortly. It was after we had waited nearly 18 hours without feedback and placed another call – which was dropped abruptly after we repeated our request – that we realized we were in trouble.
At this stage, our little baby was almost down to the last tin of food and his diapers were already exhausted. He had resorted to crying for long hours. For the rest of the family, we were also on the verge of starvation. We could not get a family member or friend to source the items as news of our COVID-19 status had spread and many were keeping their distance from us, as was expected.
My husband and I were confused and at our wit's end.
Suddenly, my husband had a brain wave and recalled seeing a Konga advert on TV, urging Nigerians to stay safe by observing all laid-down COVID-19 preventive measures. I must confess, at this juncture, that prior to that moment, we had never shopped with Konga, even though a couple of our relatives had often talked up the company and their services.
My husband decided to take a chance and placed a call through to the Konga call centre after checking up the number online. The soothing but professional voice of the call centre representative at the other end of the line was a relief. She listened to our story and proceeded to reassure us that our request would be given special attention. The agent took down our orders which were a fairly long list.
There were food supplies, diapers, disinfectants, antibiotics and other items for the baby, while the rest of the family required groceries, a bag of rice, FMCG products, cooking oil, a laptop for one of our kids, the medications recommended for us, as well as a new TV set to replace the damaged one and a UPS. She also took down our address and contact details.
Barely a few minutes afterwards, my husband's phone rang again.
On the line was a young man who introduced himself as Prince Nnamdi Ekeh, co-CEO of Konga. He had proceeded to empathise with my husband over our condition and promised to personally deliver the items. We were dumbfounded! Even when we pressed to pay online due to the fear of being disappointed a second time, he assured us not to worry, adding that we can pay on delivery.
True to his words, Prince Ekeh called up my husband in the evening at about 6 pm, notifying him that he was at our Ajah residence. Could this be true? We almost fell over ourselves in the rush to get outside. Outside, we saw a young man, fully kitted in Personal Protective Equipment (PPE), complete with goggles and gloves, with a Konga-branded vehicle parked on our front porch. We were over the moon with delirium.
While keeping the recommended distance, he proceeded to drop all of the ordered items and handed over a delivery note which we cross-checked. All of the items we ordered were intact and Konga even added a free bottle of hand sanitiser to the items.
Never in my wildest imagination did I expect such quick, thoughtful and professional service from an eCommerce company led by Nigerians. To cap it all, our needs were delivered by the CEO of the company! A lot of people are quick to write off Nigeria or Nigerians as a good-for-nothing, but I am inspired to share this experience as a way of boldly declaring that right here in this country, there are people and corporate organizations delivering great service.
Before we allowed him to leave, my husband, myself and the kids showered prayers on Prince Ekeh and Konga. It is hard for this business not to succeed as it is evident that Konga is blessed already.
Two weeks after that incident, my entire family started feeling better from the effects of the COVID-19. Two rounds of test afterwards, we were all certified negative and returned to our normal lives after welcoming back our two estranged kids.
I have followed the massive strides of Konga in the e-Commerce sector to date and I can see one of the best businesses to emerge out of Nigeria. Even with all that Konga is doing in the market today, I believe more is yet to come. Lest I forget, my entire family and I are loyal customers of Konga and I have also succeeded in converting most of my friends, colleagues and other relatives.
Without Konga, my family and I would have probably been victims of COVID-19. God will continue to lift this great company to bigger heights!
My very civilized man of God advised me to make this testimony public in appreciation of God's favours and I am happy I have finally done this. I held back the family's real name for privacy sake.
Mrs. X, a Chartered Accountant and mother of five, writes from Lagos
The Nigerian Telecom Sector Can Breathe Again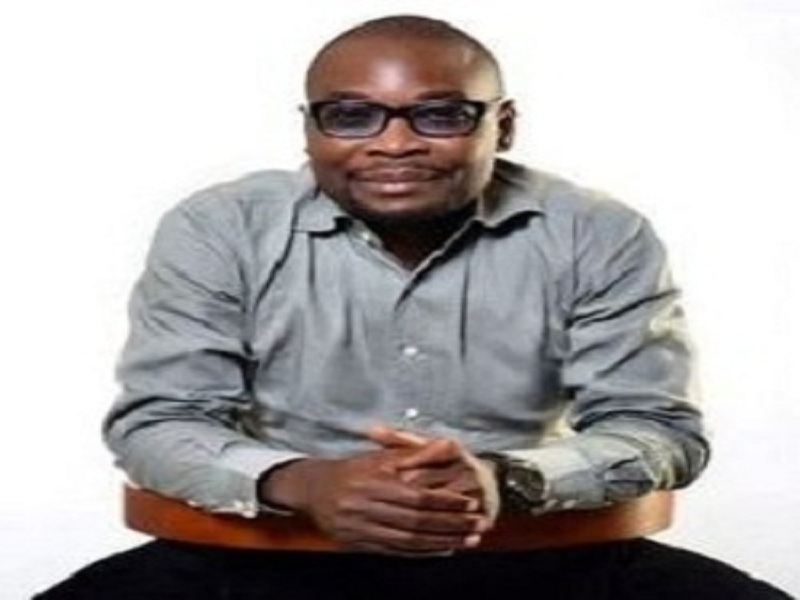 By Elvis EROMOSELE
A week is a week. This is almost true in every part of the world regardless of the season. Every week is also unique. The activities, the happenings and the stories define each week.
This week has been epoch-making in every sense.
This week, former Minneapolis police officer Derek Chauvin was found guilty of the death of George Floyd. The verdict was unanimous. He was caught on camera kneeling on Floyd's neck for over 9mins. George in pleading for his life kept saying "I can't breathe."
After the verdict, Philonise Floyd, George's brother said that he's "able to breathe again."
The feeling of relief was widespread. It was a sigh of relief heard around the world. We can all breathe again.
In Nigeria, the government lifted the ban on sales of SIM cards. Officially, it meant that the telcos could resume sales of SIM cards after months of suspension. The sector and indeed Nigerian telecom services consumers were able to breathe again.
During the ban, countless people who had lost their phones or damaged their SIM cards couldn't retrieve them. Visitors to the country couldn't get SIMs and businesses that depended on SIM cards sales suffered. Millions were thrown out of jobs, sales outlets shut down and operators lost revenue. The last five months was a real chokehold on the telecommunications industry.
Conservatives reports indicate that the number of connected lines dropped by over 10 million lines. Think, loss in revenue to the telecom services providers and endless pain for the customers who couldn't connect with family, friends or business. It was a chokehold.
No wonder, the sector couldn't breathe. Little wonder the economy recorded a rise in the number of unemployed and more citizens dropped into the poverty zone. The country couldn't breathe.
Since nature abhors a vacuum, it didn't take long for illegal sales of pre-registered SIMs to gain ground. This is a story for another week.
The biggest loss was that the objective was lost to all but the initiators. It was a chokehold on the economy, Nigerians couldn't breathe and nobody knew why.
First, a little context. The Minister of Communications and Digital Economy, Dr Isa Ali Pantami, had in December 2020 ordered the suspension of the sales and activation of new SIM cards across all phone networks in the country. Through the NCC, he directed Nigerians to ensure that their phone lines were connected to their National Identification Numbers (NIN) or risk losing the lines.
Now, the suspension was expected, at the time, to last till the completion of the NIN registration. The date fixed was early January.
Experts swore that it was an impossible mission. For in a decade, the NIMC registered less than 50 million people, how can the same organization be reasonably expected to sign on over 50 million people in under six weeks? The experts were right.
So, it was no surprise, therefore, that the deadlines had to be shifted repeatedly. The humongous crowd at the registration centres made Nigerians criticise the government for not making adequate provisions before the directive went into effect.
Banning SIM sales precipitated what appears to be several unintended consequences. The number of internet subscribers dropped, no doubt, limiting the chance of meeting the NCC-set broadband target.
In these days of reducing average revenue per user (ARPU), it is a case of declining revenue for the operators.
While telcos can't be expected to complain openly, the impact was an open wound. It was visible for all to see.
The pain is equally real- job loss, revenue loss.
At a time, when the economy is witnessing diminishing revenues, these losses also mean a reduction in taxes payable to the government's coffers.
It is difficult to reconcile the government's actions with its regulations. The situation is typical. The telecommunications industry is making massive contributions to the GDP, yet it was placed in a chokehold and left struggling to breathe.
Thankfully, this week, the sector can breathe again. Yes, Nigerians can breathe again.
Darnella Frazier, the teenager whose viral video of George Floyd's murder helped the case, has been praised for her bravery. It would also be proper to laud all the analysts and writers who pushed tirelessly for the resumption of SIM sales in Nigeria.
It has been a good week.
**Elvis Eromosele, a Corporate Communication professional and public affairs analyst lives in Lagos.