Tech Giants Hail TD Africa As Tech Experience Centre Set For Grand Unveiling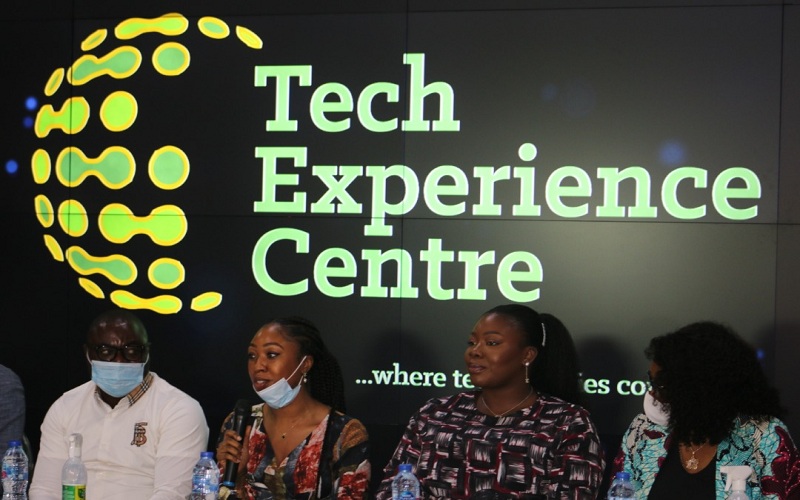 A number of globally renowned Original Equipment Manufacturers (OEMs) in the technology space have commended TD Africa, Sub-Saharan Africa's leading technology, lifestyle and solutions distributor for successfully birthing the continent's first Tech Experience Centre.
The commendations come ahead of the October 1st launch of the centre located in the high-rise Yudala Heights on 13 Idowu Martins, Victoria Island, Lagos.
Nigeria's Minister of Communications and Digital Economy, Dr Isa Ali Pantami is expected in Lagos to commission the Centre, with the Lagos State Governor, Babajide Sanwo-Olu, alongside a number of other high profile dignitaries, expected in attendance.
The event will be streamed live to millions across the world from 5 pm.
In a chat with newsmen, Head of the Tech Experience Centre, Chidalu Ekeh, stated that aside from reducing the decision-making cycle for Chief Executive Officers (CEOs), Chief Information Officers (CIOs), Chief Technology Officers (CTOs), as well as other technology consumers, the Centre will also serve as a training centre for young Nigerians on the latest technology.
"We are creating a path in this country where state-of-the-art technology will be accessible to CEOs, CIOs, CTOs and other technology consumers, so that they can make prompt decisions without leaving the country," Chidalu said.
"What we have onboard is a tech genius area where our customers will be able to take advantage of the partnerships that we have with the various OEMs on board. The Centre will afford young Nigerians the opportunity to receive world-class training on the latest technology."
Also speaking on the reason for mobilising other tech giants to bring the massive project to life, Managing Director (Sales) TD Africa, Mrs Gozy Ijogun, explained that the centre is aimed at adding value to the technology space in Nigeria in particular and Africa in general.
Ijogun said: "I am sure everyone is wondering what TD Africa is doing with the Tech Experience Centre. At TD Africa, we consider ourselves value-added distributors. We are not just here to buy and sell. We add value to the economy.
"For that reason, we came up with the Tech Experience Centre so that Africans can experience technology the way it should be in this part of the world. No other distributor can do this. TD Africa is here to add value to the Information and Communication Technology (ICT) ecosystem."
The Centre, housed within an impressive eight-floor edifice, will play host to tech giants, such as Cisco, Microsoft, Dell Technologies, HP, Schneider Electric, Zinox, Philips, Samsung, Apple and Bosch, among others.
The structure also houses a cutting-edge gaming arena, lifestyle and smart home area, café, training centre, conference rooms and expansive office spaces, among others.
Olakunle Oloruntimehin, GM West Africa, Cisco, expressed delight with the concept behind the Tech Experience Centre, adding that it would be a great opportunity to offer latest technologies to consumers under the same roof with other tech giants.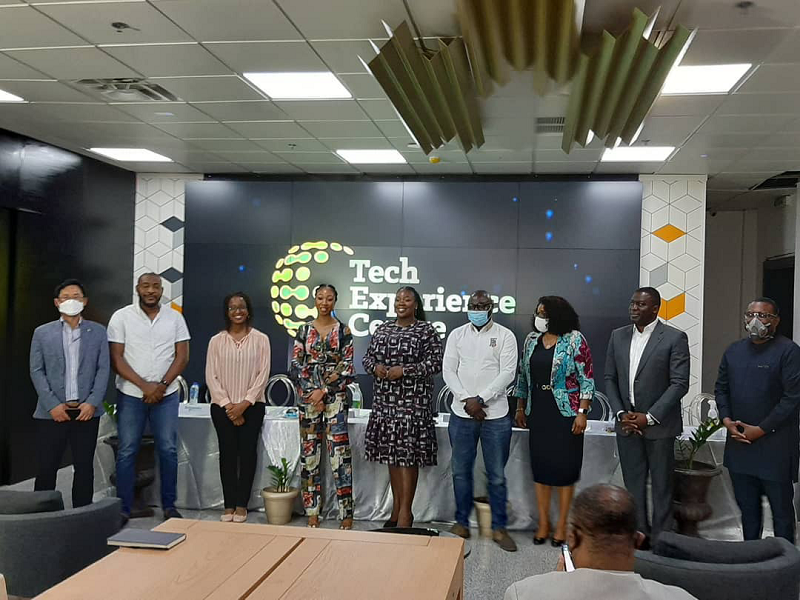 "It is a good opportunity to collaborate with TD Africa and other OEMs under one roof. Technology is being democratised and it is important that people come together to take this outcome forward. Cisco is excited not only to partner with TD Africa but also to work with other OEMs under one space to make this work," Oloruntimehin said.
Country Manager (Nigeria), Philips, Chioma Iwuchukwu-Nweke also expressed excitement with the expected launch of the project and revealed that Philips would delight tech customers at the Centre with the latest health-driven home appliances.
Nweke said: "This is a dramatisation of the phrase 'think global, act local.' This is what TD Africa is doing with the Tech Experience Centre, by bringing lots of multinationals in the technology space in one place so that customers will experience the latest technology.
"Before now, people always take technology to be something they have to travel outside the country to experience. We are sure that the Centre is going to change this narrative, especially at this time when the thought of travelling is a little bit scary for a lot of people. For us at Philips, customers should expect total innovative home appliances."
On her part, Marketing Communication Manager, Schneider Electric, Vivian Mike-Eze, commended the vision behind the initiative and urged tech consumers to be ready for an immersive experience with smart home concepts at the Tech Experience Centre.
"There has not been such a centre that gathers all the tech giants together in one place here in Nigeria. So, TD Africa has really set a precedent. I believe that people visiting the Tech Experience Centre expect to experience technology.
In Nigeria, there is really a market for advanced technology that has been ignored for too long. This vision by TD Africa to bring the latest technology and get customers to experience it live is a fantastic opportunity to tap into. Because of the Centre, customers do not need to travel to the US or UK to actually see the latest technology.
"Schneider Electric promises customers home automation, using the smartphone concept when they walk into the Tech Experience Centre. This involves having the ability to control the temperature and ambience in their homes, with just a voice command. It is easy to talk about it, but there is no better idea than experiencing it by testing the controls and seeing it live."
In addition, Microsoft Senior Partner, Specialist-Modern Work, Josh Adekeye, appreciated TD Africa, noting that the Centre will promote customer immersive experience and promised that Microsoft would always support the Centre, which will reduce the burden for Microsoft to fly its customers to other countries to see its latest technological rollouts.
"For us at Microsoft, when we heard about the Tech Experience Centre, we knew that it was something we needed to participate in. Before now, we usually fly our customers to Microsoft Technology Centre either in Dubai or in the US.  However, when this opportunity came, we indicated interest and supported TD Africa to achieve it.
"We will always support the Centre. The beauty of technology is in seeing it. What Microsoft brings to the table is the customer immersive experience. It means the customer will see the technology, feel the impact and make their decision easily and quickly," Adekeye said.
Managing Director, Samsung (Nigeria), Caden Chiyeon Yu hailed TD Africa for galvanising other tech giants to bring the Tech Experience Centre to life, adding that the Centre will afford Samsung a great opportunity to expose customers to its latest offerings in Internet of Things (IoT), Artificial Intelligence (AI) and other innovations shaping the global tech ecosystem.
Meanwhile, Ayokunmi Solesi, Country Manager (Nigeria), Bosch, described the Centre as a huge landmark on the African continent, adding that Bosch was ready to bring modern kitchen appliances to the delight of customers at the Centre.
Solesi said: "This is a live experience. When you see big OEMs like Bosch, Schneider Electric, Samsung, Cisco, Microsoft, among others coming under a platform, you will realise that something great is about to be born. This is a huge landmark, not just in Nigeria, but also in Africa. For us at Bosch, this is a very commendable initiative," Solesi said.
The Tech Experience Centre is an ambitious project, the first of its kind in Africa, to house global technology giants under one roof, with the aim of making the latest and cutting-edge technology easily accessible to Nigerians and other nationals.
Experts and economic watchers have hailed the expected launch of the centre as a major development that will shore up Nigeria's relevance in the global technology space, while also boosting the nation's economy.
AfDB Provides $320,000 In Grant To Mainstream Gender In ECOWAS Digital Financial Operations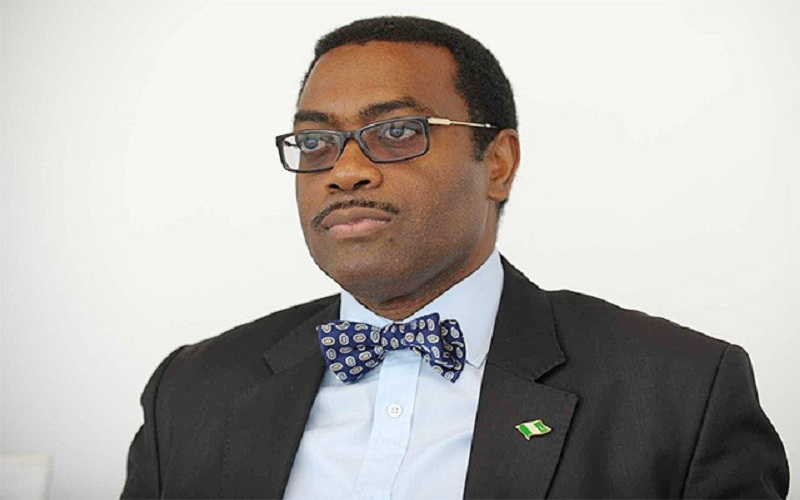 The Board of Directors of the African Development Bank has awarded a grant of $320, 535 to the West African Monetary Agency to mainstream gender in ECOWAS' core digital financial services (DFS) regulatory frameworks.
The funds will support a gender gap analysis of several WAMA strategies including those for financial inclusion; gender disaggregation data analytics; digital payment services and infrastructure; and digital identity.
The project, to be executed over a three year period, will potentially affect 350 million people in all 15 ECOWAS nations including Benin, Burkina Faso, Cote d'Ivoire, Cape Verde, Ghana, Guinea, Gambia, Guinea Bissau, Liberia, Mali, Niger, Nigeria, Senegal, Sierra Leone and Togo.
The grant will be disbursed through the Africa Digital Financial Inclusion Facility, a blended finance vehicle, supported by the Bank.
"With a secretariat comprising all the 15 ECOWAS central banks, WAMA plays a pivotal role in the consolidation and implementation of strategic financial inclusion objectives.
"ADFI and the WAMA project team will work closely with other ecosystem players in the region to ensure harmonisation of efforts for maximum impact," said Sheila Okiro, the ADFI Coordinator.
The project has the potential to raise by 35%, women's participation in digital financial market operations in the region, which has a higher gender disparity than other parts of the continent as reflected in its Gender Development Index of 0.825 versus the African average of 0.871.
Africa has a gender-inclusion gap of 11% as compared to the global average of 9% according to the 2017 Findex Report. To address this challenge, it is imperative that gender is mainstreamed across all functions but more so at the level of policy and regulation.
The project is aligned to ADFI's strategic goals including its cross-cutting focus on gender inclusion, as well as the Bank's Ten-Year Strategy, Gender Strategy (2021-2025) and to the Integrate Africa High-5 strategic focus.
The Africa Digital Financial Inclusion Facility (ADFI) is a pan-African instrument designed to accelerate digital financial inclusion throughout Africa, with the goal of ensuring that an additional 332 million Africans (60% of them women) have access to the formal financial system.
ADFI's current partners are the French Development Agency (AFD); the French Treasury, Ministry of Economy and Finance; the Government of Luxembourg's Ministry of Finance; the Bill and Melinda Gates Foundation; and the African Development Bank, which also hosts the fund.
Nnamdi Azikiwe Int'l Airport Abuja Named Best Airport In Africa By ACI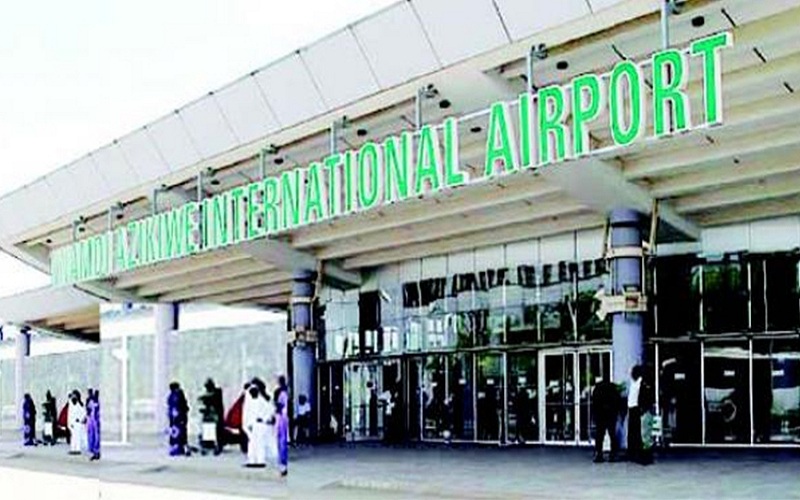 The Nnamdi Azikiwe International Airport Abuja has been awarded the Airport Service Quality (ASQ) Award 2020 as judged by their customers as the Best Airport by Size and Region (5 to 15 million passengers per year in Africa).
This award represents the Federal Airports Authority of Nigeria (FAAN) commitment to continuously improving customer experience across all Nigerian airports according to a statement by Henrietta Yakubu, General Manager, Corporate Affairs at FAAN.
"The recognition comes at a time when we are geared towards ensuring seamless airport facilitation with the opening of new terminals and upgrading of our current infrastructures across the board.
"Despite a turbulent year plagued by COVID-19 induced financial struggles, the authority has endeavoured to prioritize customer satisfaction while ensuring that health and safety remain topmost," Yakubu said in the statement.
FAAN MD/CEO, Captain Rabiu Yadudu accepted the award on behalf of the Authority and restated FAAN's commitment to ensuring the safety, security and comfort of passengers at all airports across the country.
BREAKING: Crowdyvest Exits EMFATO Holdings, Raises New Investment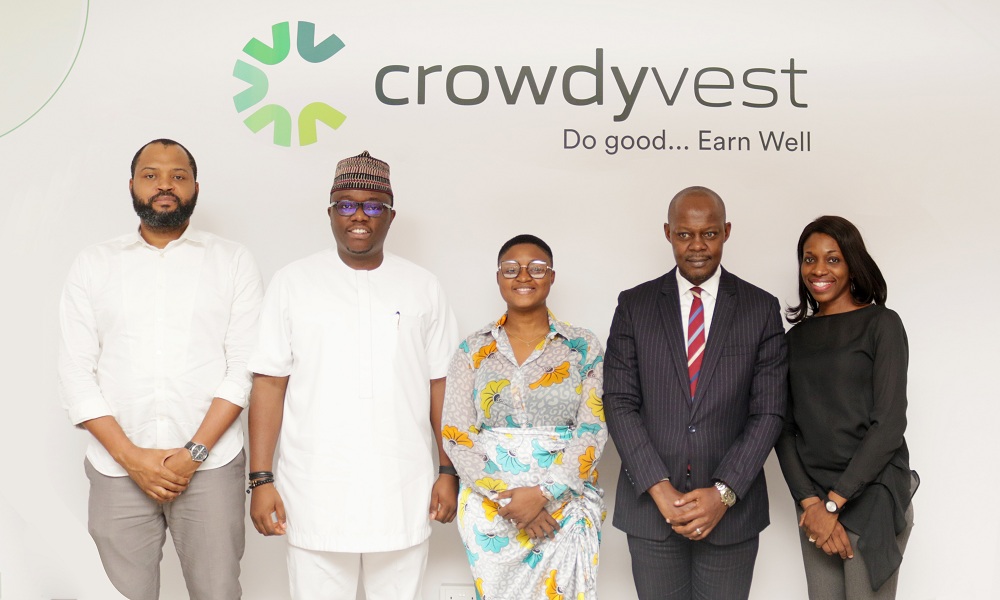 ……As Farmcrowdy Fully Leaves The Crowdfunding Space
EMFATO Holdings (owners of Farmcrowdy and investors in Plentywaka) have announced the exit of one of its portfolio companies – Crowdyvest, following up on new investments into the startup to grow as a digital savings company in Nigeria.
Crowdyvest, an impact-driven fintech platform, which was launched just over a year ago, has over 10,000 members who have used opportunities on its platform to sponsor projects in Agriculture, Real Estate, Transportation, Health and Education sectors.
Previously led by its Co-founder & CEO, Onyeka Akumah but today, along with the new investment, there is a change in its management of the company, with Tope Omotolani set to become its new CEO.
Onyeka Akumah explained that the change in leadership will not affect the management and staff of Crowdyvest as they will all be retained but hinted that there will be a new way Crowdyvest will operate.
Following this latest development, the one-year-old startup will set its sights on becoming a leading digital wealth and savings management company focused on a closed-community savings model under Tope Omotolani's leadership.
"I have taken this decision to move on as the CEO of Crowdyvest as a result of the new investment in the company which provides opportunities for proper scale in the coming months.
"Today, Crowdyvest will also exit fully from EMFATO Holdings and we are very happy about the new investors and to see how Tope will lead this business to new heights.
"Now, I can focus my energy on leading Farmcrowdy and Plentywaka as CEO of both companies into new markets in 2021.
"Tope is a strong and amazing leader and I see her leading Crowdyvest to become one of the go-to wealth management and digital savings companies in Nigeria within the next 3-5 years with her team.
"I wish her all the best and will continue to advise them on their journey when needed," Onyeka Akumah said.
DigitalTimesNG understands that with this change, Crowdyvest will no longer be an open crowdfunding platform.
An all-new Crowdyvest led by Temitope Omotolani will enter the Fintech industry fully with the launch of the Crowdyvest Savings Platform which gives savings options to over 10,000 subscribed users.
This savings platform will give its users a variety of plans to help build a savings culture based entirely on their pace, so they can reach their life goals faster.
Tope Omotolani will now lead the Fintech company, Crowdyvest to become a leading savings platform in Nigeria.
Farmcrowdy has in the past worked with Crowdyvest to crowdfund for farming projects.
Following this change, Farmcrowdy now fully exits the crowdfunding space with this sale and Crowdyvest will begin to operate a closed-community model for savings.
This new savings platform has been introduced with three new products. These platforms have been properly tailored to fit all categories of individuals, including the Millenials, Gen Z, Gen X, and Baby Boomers, and each of these products has its unique features and benefits. They are; Flex Savings, Vault Savings, and Pace Savings.
The company said in a statement that every saver enjoys the benefits of high-interest rates from 12.5% to 15%, zero bank charges, plans tailored for everyone, and effective and prompt customer service.