Why We Established Familylifers.com- Adewales
Familylifers.com platform will afford its registered users such opportunities as empowerment, employment, career/skills, advertisement of businesses for SMEs/entrepreneurs, informative and entertaining articles.
Familylifers (http://www.familylifers.com), an online family forum, was established to help in solving Nigeria's many problems as the search for solutions to the country's barrage of problems was the propelling force behind creating the website and its applications.
Founder of the platform, Mr. Bisi Adewale, a trained accountant and Marriage and Life coach as well as his wife and co-founder, Mrs. Yomi Adewale disclosed this on Thursday at a media launch of the platform, held at the Sheraton Hotel & Towers, Ikeja, Lagos.
Bisi Adewale stated that the platform will afford its registered users such opportunities as empowerment, employment, career/skills, advertisement of businesses for SMEs/entrepreneurs, informative and entertaining articles.
He explained that the platform was not only designed to provide solutions to relationship, marriage and family issues but would also allow its users to post articles on the platform and also to socialize.
Established to provide solutions to challenges facing families and the world in general, the Familylifers.com platform will also help in wealth creation and eliminate unemployment as the platform will provide employment opportunities.
Adewale further explained that the platform will help young people learn new things, do great things that will not only take them out of the street but make them use technology for positive things.
"You will agree with me that the whole world has been in turmoil in the last year due to health challenges and deaths that came with the problem of COVID-19. Our nation is even worse for it.
"We battled so many things at the same time from high crime rate to poverty, unemployment, divorce, wife battering, abandonment, violence in marriage, depression, kidnapping, banditry, child sexual abuse, suicides, and violence against women. Just to mention a few.
"Since the problems of our nation are multi-facet, the solutions to the present state of our nation must also be multidimensional. That is why we can't leave it for the government alone to do. All hands must be on deck to protect the ship from wrecking.
"We discovered that one of the best ways to solve the problem of our nation is using the power of science and technology. That is why we are here today to see the birth of a platform that will bring a solution to many of our nation's problems."
Adewale noted that the Familylifers.com platform will also empower young people and families, keep the youth busy, reduce crime rates and help parents in raising better children for society.
"The new platform will also give room for young Nigerians to interact and showcase their skills, products and services free of charge. It will also be an avenue for unemployed graduates to be linked with employers of labour as they upload their CVs on the platform.
"With the mission of helping the young ones, reducing the crime rate and building families in mind, with the vision of seeing all youth in Nigeria living responsible lives, gainfully employed, building a very strong nation, join me as history is made today as we present to you: www.familylifers.com."
Earlier in her welcome address, co-founder of the technology platform, Mrs. Yomi Adewale said that the world is currently facing a common and unseen enemy which has caused so much in the global economy, including Nigeria.
"The impact of the COVID-19 pandemic is not a small deal on the citizens in any way. It has increased challenges faced by families, especially our youths and young adults who are the future of our nation and tomorrow's leaders.
"The current unemployment rate of 27.1% (National Bureau of Statistics, Q2 2020) implies an increase in the poverty level in many families. Many youths are out of jobs beyond gender, geographical or educational biased reasons," Mrs Adewale said.
She noted that it was on these premises that the initiative of creating an online platform was built to address structural and practical challenges faced by Nigerian youth today.
Adewale described the initiative as a laudable idea that will collaborate and support the efforts of the government to curb the rate of unemployment among youths.
According to her, "The online forum (www.familylifers.com) provides an opportunity for empowerment, employment, acquisition of skills, advertisement of businesses for SMEs/entrepreneurs, etc. for our youth to engage in meaningful ventures that will help to shun activities that could bring a setback to Nigeria and cause havoc on her citizens."
Meta To Spend $14million On Mark Zuckerberg's Personal Security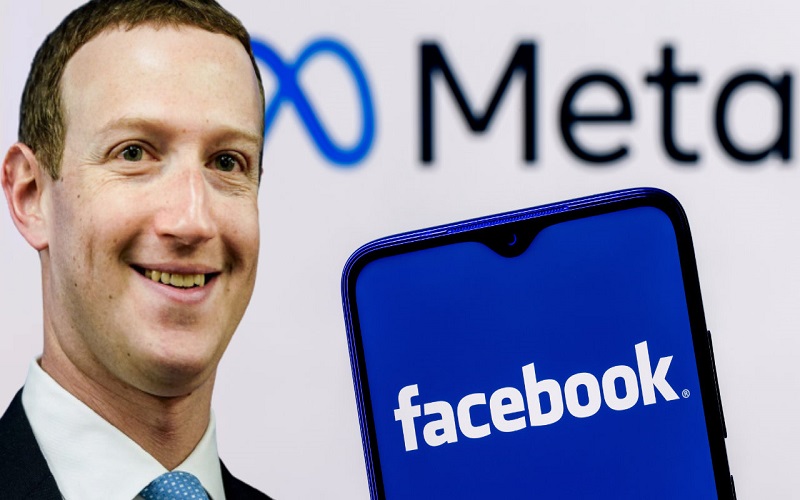 Meta says it is increasing the amount of money it spends on Mark Zuckerberg's personal security by $4 million, taking the total to $14 million.
Techspot reports that this comes as the company eliminates thousands of jobs and its CEO talks about 2023 being the "year of efficiency."
Meta revealed in a filing with the Securities and Exchange Commission that the annual pre-tax allowance to cover Zuckerberg's security costs has increased from $10 million, which had stayed the same since 2018, to $14 million.
Last week, Meta's board of directors decided that the 40% increase was "appropriate and necessary under the circumstances."
Meta said that the higher amount was "to address safety concerns due to specific threats to his safety arising directly as a result of his position as Meta's founder, Chairman, and CEO."
The $14 million per year is to pay for "additional personnel, equipment, services, residential improvements, or other security-related costs" for Zuckerberg and his family.
That's a lot of money, but the final figure for keeping Meta's CEO safe will be even higher as the filing doesn't include other security expenses.
Last year, the company spent $16.8 million protecting Zuck on top of the $10 million allowance for a total of $26.8 million, and it spent $23.44 million protecting its founder in 2020.
Most big tech companies spend a lot of money keeping their CEOs and other top execs safe, but Zuckerberg's costs exceed all others by a wide margin.
Meta spending millions of dollars to keep its boss and his family safe is unlikely to please the 11,000 people the company has laid off recently, a move that the CEO took accountability for.
Zuckerberg's talk of Meta becoming leaner while calling 2023 the "year of efficiency" now rings slightly hollow, too.
Meta's filing also notes that its founder has a salary of just $1 per year, but his shares in the company mean his earnings are much higher.
Zuckerberg might not be in Bloomberg's top ten billionaires list anymore, but his $64.2 billion fortune makes him the 18th richest person in the world.
WhatsApp Adds New Status Features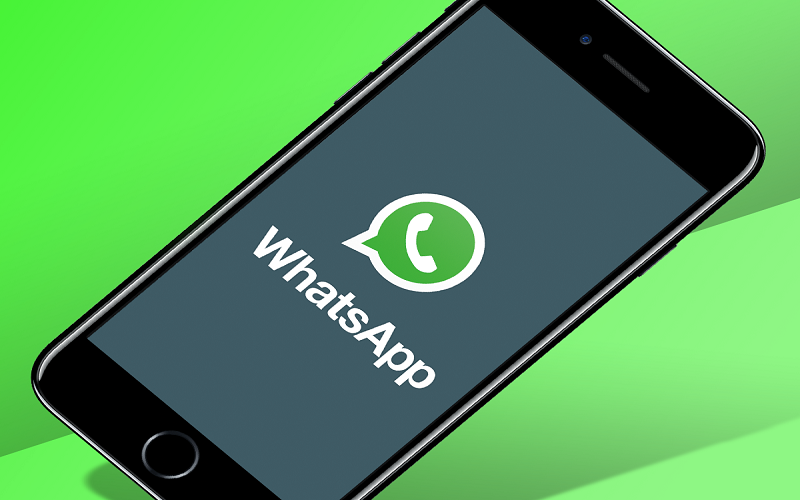 Meta is adding several new features to WhatsApp status, which lets users post disappearing pictures and other media, reports The Verge.
Once the features roll out over the coming weeks, you'll be able to react to people's posts with an emoji, limit who can see your status, and post voice messages.
According to an announcement post, the status emoji reactions work similar to how they do on Instagram; when you swipe up on the post, you get the option to choose from one of eight emojis. (The options are 😍,😂,😮,😥,🙏,👏,🎉, and 💯.)
While a WhatsApp blog post calls emoji reactions the No. 1 requested feature after it launched the ability to react to messages last year, analysts feel the Private Audience Selector is the most useful addition announced today.
The feature lets you change who can see your statuses, with the option to show it to everyone, hide it from certain contacts, or only show it to specific people.
According to Meta, the options you pick will be the default for the next status you post, but you'll be able to change it without changing the visibility of past statuses.
Other features are small quality-of-life improvements. Statuses that include links will also be more visually appealing — Meta says there'll now be previews for the site or page that the link will take you to.
WhatsApp is also trying to make it clearer when people post status by adding a ring around their profile picture in the chat lists, group participant lists, and contact info screens.
Meta To Open Operation Centre For 2023 Elections In Nigeria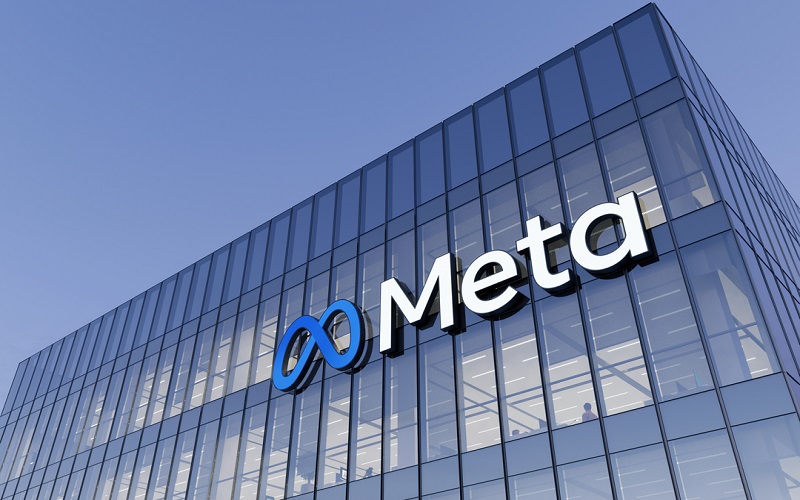 Meta has announced plans to activate an elections operations centre for the 2023 general elections in Nigeria.
Meta, formerly known as Facebook stated that it was investing in people and technology to reduce the spread of misinformation and remove harmful content across its apps.
This it said is to help ensure a safe and secure general election in the country.
The social media giant disclosed this in a post titled, 'How Meta is Preparing for Nigeria's 2023 General Elections' by its Head of Public Policy for Anglophone West Africa, Adaora Ikenze.
It stated that its work towards the elections would continue in the lead-up to, during, and after the vote.
"As Election Day approaches, we will activate a Nigeria-specific Elections Operations Centre focused on identifying potential threats across our apps and technologies in real-time, accelerating our response time.
"This initiative will bring together experts from across our company on our intelligence, data science, engineering, research, operations, public policy and legal teams," the statement disclosed.
Meta explained that part of its strategy to combat misinformation and false news would involve removing serious kinds of misinformation from Facebook and Instagram, such as content that could contribute to imminent violence or physical harm, or intended to suppress voting.
It stated that for the Nigerian elections, it would remove photos and videos shared out of context that falsely depict ballot stuffing, acts of violence, or weapons.
It said that it was working with independent fact-checking organisations such as AFP, Africa Check, Dubawa, and Reuters.