How Adoption Of Technology Applications Has Placed ELROL Integrated Services Ltd Above Its Competitions- Chukwuma
A freight forwarder, Mr Emmanuel Chukwuma has been speaking about how technology adoption by contemporary freight forwarding operators in Nigeria has positively changed the face of the business.
Chukwuma, who is the Managing Director/Chief Executive Officer of Lagos-based ELROL Integrated Services Limited, spoke recently in an exclusive interview with DigitalTimesNG.
He said that unlike before, there is now more comfortable ease in doing the business of freight forwarding as a result of disruptions arising from the avalanche of technology applications available for operators to run their business.
"Now, I stay in the comfort of my office or home and transact multi-million naira business without being physically present with the client. All I need do is use my mobile device for all the communications, be it voice or data information.
"Before now, you could imagine the man-hour spent on entering the car from this office to either, the Airport, Tin Can Island or the Wharf to go and effect the clearance of goods. Just imagine the risk on the road as well as the time consumption in doing all of these as a result of traffic challenges.
"But right now, I stay in my office, make calls, send emails, and monitor or track the movement of my client's goods. What I can achieve now in a day here using technology tools, if it were before, I cannot achieve that in a week because then, we were in the analogue era. Thank God for the availability of technology.
"I process my documents here and relate to the customs and other agencies without necessarily making myself physically present before them. The adoption of technology has also drastically reduced if not completely prevented fraud in the business of freight forwarding. The government too has stopped losing money fraudulently," the ELROL boss said.
Chukwuma, whose company is also into Air & Sea freights, Shipping, Procurement, Logistics Consultancy and Marine Logistics, noted that technology is quite essential in modern-day freight forwarding business especially for those who are in the business for profit-making.
He, however, admitted that even with the prevalence of technology, there are still some people operating in the industry unmindful of technology and its role in enhancing the business.
"People are still operating the analogue way despite the progress made in the business by the use of technology. I don't think those people are freight forwarders because you can't do business in this industry now if you don't adopt technology tools; you cannot as well be a global player because you need to monitor shipments from abroad by your clients.
"As it stands now, for you to answer a freight forwarder, you must adopt technology in your operational practices. You must have an operational base that is well-equipped with technology tools that would enhance service delivery. Technology for me is not optional in this business but a compulsory aspect of the business. It has completely reduced the cost of running a business, cutting down overhead cost and the rest of that," he said.
Chukwuma stated that as a full-fledged freight forwarding company, ELROL Integrated Services Limited was borne out of the idea to create a service that best understands and fulfils Logistic needs, adding that the reality now, is that since incorporation, and riding on about two decades of field experience, ELROL has become one of the leading lights that continually delivers exceptional values across the procurement chain.
He said that with COMPASS- that ancient but modern tool that has always helped people navigate both the charted routes and the uncharted odysseys which logistics projects are wont to be, as its corporate icon, ELROL gives clients the freedom to explore the Supply Chain horizons of Nigeria, the ECOWAS region and the entire world, without apprehension about missing one's way or money.
"What we do here is the traditional moving of consignments from the ports to the warehouse of our clients. At the global level, we can pick consignment from any part of the world to any choice destination of our client. Part of our mantra here is that 'your satisfaction is our fulfilment'; we are not fulfilled unless our clients are satisfied.
"For us, quality service delivery is not negotiable; it's something we value here a great deal. We deploy every available resource to effectively deliver service to our clients. That's what has distinguished us from other players. We have the skill, competence, capacity, intelligence and resources to deliver anywhere."
"One of the challenges in this industry is that there are people who want to make the money but do not know how to provide the service that would give satisfaction to the client. For us here, once you engage us to work for you, we automatically take the stress involved in the job; we don't need to stress our client because we are working for him.
"We respect clients' instructions here. We make sure that the cost to our clients is friendly but while at the same time making sure that the quality of service is not compromised. We don't joke with the issue of training here, from me down to whosoever, we ensure training of staff because the industry is quite dynamic. We always want to deliver professional services," Chukwuma said. 
Breaking: FirstBank Announces Name Change Of Its Subsidiaries
-Reiterates Its Commitment To Boosting Cross-Border Business Opportunities In Africa And The World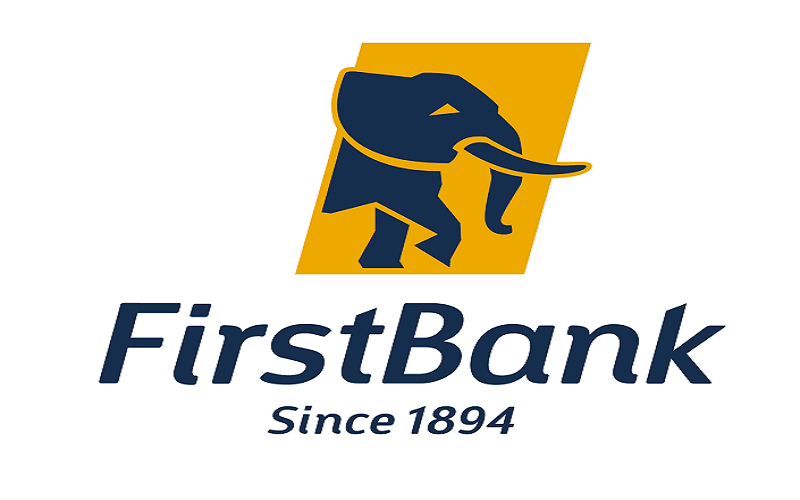 First Bank of Nigeria Limited, Nigeria's premier financial services institution, has announced a phased corporate name change for its subsidiaries in the United Kingdom and Sub-Saharan Africa.
FBNBank UK, FBNBank Sierra Leone, FBNBank Gambia, and FBNBank DRC are the first set of subsidiaries effecting the name alignment.
They are now known and addressed as FirstBank UK, FirstBank Sierra Leone, FirstBank Gambia, and FirstBank DRC.
The Ghana, Senegal, and Guinea subsidiaries will be next in the phased name change implementation.
The Bank said in a statement on Friday that the name change is being implemented to align the subsidiaries with the parent brand and to enjoy the strong heritage and brand equity built by FirstBank Nigeria in its 129 years of banking leadership.
This will further enhance the quality-of-service delivery resulting in better brand clarity, uniformity and consistency across all the markets where the Bank operates.
"A leading financial inclusion services provider, FirstBank Group is committed to its nation-building goal. It has taken giant performance strides on its unique growth trajectory as it continues to build distinctive capabilities through partnerships and the constant drive to reinvent itself. This performance is evidenced in the numerous awards and recognitions bestowed on the institution," the Bank said in the statement.
These awards include Best Private Bank for Sustainable Investing in Africa 2023 by Global Finance Awards; Best Corporate Bank in Western Africa 2022 by Global Banking & Finance; Best CSR Bank Africa by International Business Magazine in 2022; and ranked as number one in Nigeria in terms of Overall Performance; Profitability; Efficiency and Return on Risk by the Top 100 African Bank Rankings 2022 released by The Banker Magazine from the stables of Financial Times.
In addition, in Euromoney Market Leaders, an independent global assessment of the leading financial service providers conducted by Euromoney Institutional Investor Plc., the Bank was crowned: Market Leader in Corporate and Social Responsibility (CSR); Market Leader in Environmental, Social, and Governance (ESG); Highly Regarded in Corporate Banking and Digital Solutions and Notable: in SME Banking.
Speaking on the name change, Dr. Adesola Adeduntan, CEO of FirstBank Group, said "the name change which coincides with FirstBank's 129th founding anniversary (March 31st, 2023) is indeed a milestone reflective of our resolve to continuously provide the gold standard of excellence and value as we put our customers first.
"The new identity of the subsidiaries contributes to an enhanced brand presence. It helps our customers and stakeholders better appreciate the value of the diversified products suites, competitive pricing and extensive business networks the FirstBank Group offers."
"These include our commitment to boosting cross-border businesses including trade and investment opportunities essential to enhancing trade relations amongst countries, thereby strengthening the economies of host communities and reducing poverty," he concluded.
Huawei Partners TD Africa, Unveils State-Of-The-Art Products For SMEs
The state-of-the-art products include the Intelligent Collaboration IdeaHub series products, next-generation networking devices, and smart storage products.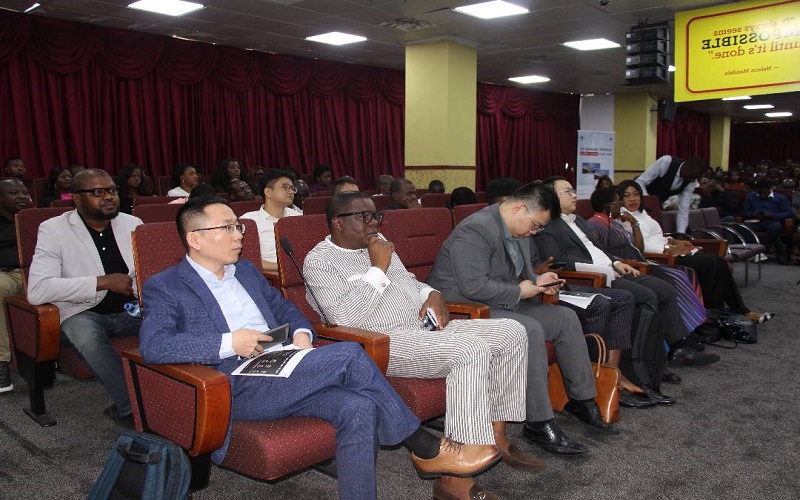 It was a marriage of two technology giants as Huawei, a leading multinational technology company has partnered with TD Africa, Sub-Saharan Africa's biggest tech, solutions, and lifestyle distributor to unveil a range of state-of-the-art products targeting Small and Medium Enterprises (SME) market in Nigeria and beyond.
The state-of-the-art products include the Intelligent Collaboration IdeaHub series products, next-generation networking devices, and smart storage products.
The revolutionary products were unveiled at a well-attended launch event at Yudala Heights located at 13 Idowu Martins, Victoria Island, Lagos on Thursday, March 30, 2023.
The Huawei IdeaHub series is an intelligent endpoint that integrates multiple functions, including multi-screen collaboration between mobiles and PCs, interactive whiteboard, remote collaboration, FHD video conferencing and built-in HD AppGallery.
Among the IdeaHub series is the new IdeaHub Board 2 which brings digital to every classroom for interactive teaching and immersive learning.
Furthermore, IdeaHub Board 2 is Huawei's next-gen education device equipped with a 4K soft light screen to protect the eyes.
It integrates the teaching hardware and software ecosystem to provide functions such as smooth writing, convenient projection, and multimedia connection in digital classrooms, hybrid learning, and collaborative classroom scenarios.
For its Next-Gen Networking Devices rollout, the new devices include the S3710 and S5735-L series SME switches, AR617 and AR651 series SME routers, and the AirEngine 5761 series SME access points.
These devices offer advanced networking capabilities to help SMEs build reliable, secure and scalable networks that can support their business growth.
Also unveiled was the brand's Intelligent Storage product – Huawei OceanStor which unlocks new levels of intelligence and power inherent in data, helping organizations of all sizes navigate the uncertain, complex, and diverse marketplace.
Purpose-built for the digital world, Huawei OceanStor offers converged and flexible storage solutions that boast the power and reliability needed to meet green, sustainable, and future-facing development goals.
Each of these products embodies simplified management systems, with active storage of up to 50G.
These products were developed to help small businesses effectively manage their enterprises and ensure efficiency at every stage, including setup and upgrading as well as getting quick service and prioritized support, while keeping data secure and backed up via Cloud storage so that businesses can concentrate on running their operations.
Mrs. Chioma Chimere, Coordinating Managing Director, TD Africa disclosed that "SMEs hold the economic framework of every country as they represent over 90% of businesses and more than 50% of global employment rate. With small businesses at the core of our economy, TD Africa is proud to be the channel through which SMEs have access to these business transformational products. We are also glad that Huawei products play a major role in helping these businesses grow.''
"Today, our partner Huawei, who are at the forefront of innovative technological products and services, have brought this to our doorstep. The essence is to drive empowerment the way it should be.
"Not only do they want to contribute to the success of big companies, but they are also supporting the bulk of those who need to be empowered – SMEs. You don't have to be a big name in the business sector before you embrace technology. Every SME should embrace the products unveiled as it will help your business grow significantly in the remaining three quarters of this year,'' she added.
Gary Lee, Channel Director, Huawei who spoke at the event, cited the company's consistency in churning out cutting-edge products, despite the challenging and constantly shifting business climate, even as he emphasized that Huawei's enterprise business is committed to bringing ICT to each sector.
"Huawei, in partnership with our distributor TD has put this event together to see how we can create more value for our partners with our new SME products. Today, with our dedication and drive stimulated by our core value of customer centricity, we have provided solutions that will help our partners and SMEs be better positioned as they ride on these products.
"We won't just launch these products. We are going to provide quality support systems for our partners and their customers to have seamless experiences as they enjoy these products," he stated.
Further exciting channel partners and resellers at the event was the Huawei Incentives Policy – a sales performance scheme through which salespersons of client-facing tier partners of Huawei enjoy handsome commissions for every deal they close.
The event also provided useful networking opportunities for partners and other attendees, some of whom went home with Huawei Notepad tablets as giveaways.
Access Bank, AfriGOPay Partner To Boost Nigeria's Payment Ecosystem

Access Bank has partnered with AfriGOpay, a financial services business affiliated with the Nigeria Inter-Bank Settlement System (NIBSS), to launch the first national domestic card designed to meet the needs of the payment industry.
Championed by the Central Bank of Nigeria (CBN) and the NIBSS, the scheme will provide innovative solutions to users of financial services in Nigeria, Africa, and across the global markets, according to a report by the News Agency of Nigeria (NAN).
Victor Etuokwu, Deputy Managing Director, Retail Banking, said: "It is with excitement that we announce that Access Bank, Nigeria's largest retail bank with over 60million customers is the first financial institution to successfully issue the first live card of Nigeria's National card scheme, AfriGO.
"The launch of AfriGO is another milestone in the development of a vibrant and rapidly expanding payments industry. Consumers demand value in real-time, not just transactions. With AfriGO, we can provide valuable card benefits, robust loyalty rewards, and a compelling incentive to utilize electronic payments rather than cash."
"The AfriGO Card has additional benefits because it is designed to facilitate the growth of Nigeria's payment ecosystem, thereby supporting more tailored payment services. It will strengthen payment security, expand financial participation, guarantee data sovereignty, eliminate FX dependency, and provide Nigerians with several other benefits. Cardholders will enjoy increased affordability and more flexible payment options," Etuokwu added.
Robert Giles, Senior Retail Advisor, Access Bank, while speaking on the product launch, said the national card scheme operates locally and is tailored to the specific needs of the country.
"We have also recorded successful purchases on POS and ATMs which began on March 14, 2023. Domestic ownership of a local card scheme eliminates demand on foreign exchange and reduces the cost of transacting. It will also help us partner with local fintech and payment companies to build solutions on the AfriGO scheme that solve customers' pain points.
"This comes at a crucial time for the national payments' infrastructure where demand for convenient cash alternatives is at a peak. We believe that the AfriGO scheme is a new building block that will support continued progress in the payments system, building on Nigeria's position as the 6th most developed real-time payments market in the world."
Premier Oiwoh, the MD/CEO of NIBSS noted that the payments landscape in Nigeria has continued to evolve via seamless and convenient real-time electronic payment solutions driven by innovation and advancement in technology.
"The launch of our national domestic card scheme is very timely. AfriGO will drive our financial inclusion goals amongst many benefits, and we are thrilled that Access Bank is the first bank in Nigeria to issue AfriGO cards to its customers.
"Access Bank has demonstrated the much-needed commitment to enhancing financial inclusion, and we urge other financial institutions to commence issuing AfriGO for more accessible and convenient payments for all Nigerians, regardless of their location or financial status."
Aminu Maida, Executive Director, NIBSS, said, "With technological advancements, there are more options for payments. The recently launched national domestic card scheme, AfriGO gives us assured comfort on all financial transactions. We are excited that Access Bank is the first to key into our belief of AfriGO's immense value to the Nigerian financial ecosystem."