My Blackmail, A Case Study For Upcoming African Entrepreneurs – Ekeh, Zinox Boss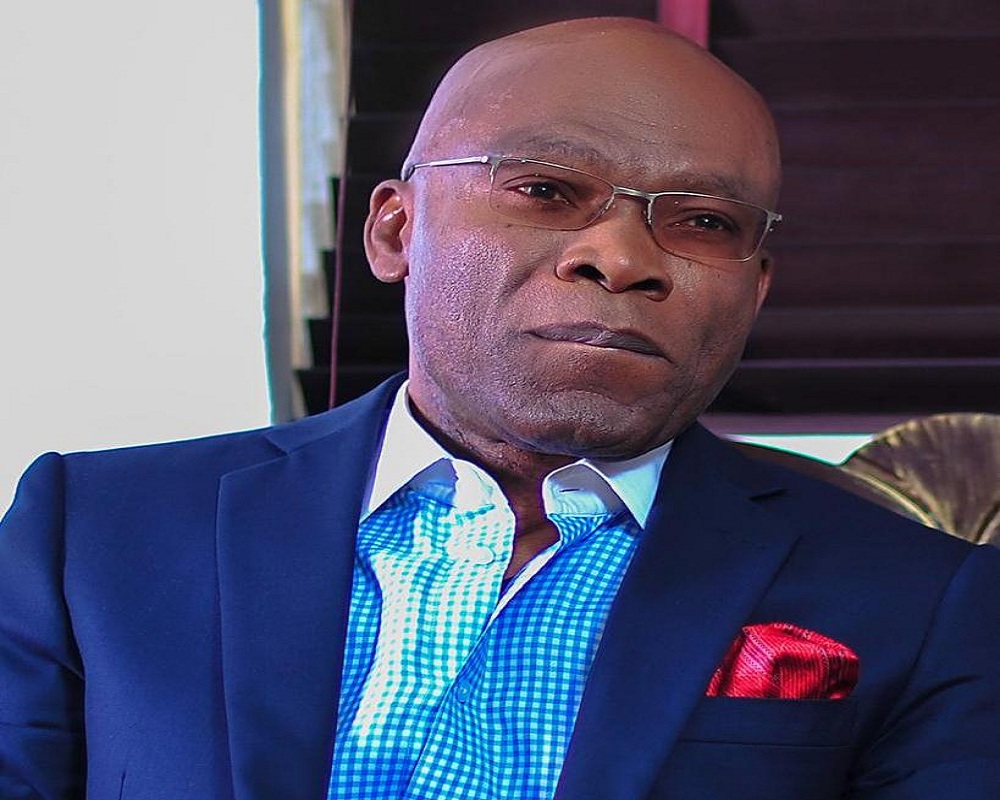 Chairman, Zinox Group, Leo Stan Ekeh has cautioned contemporary African entrepreneurs to guard against a rising wave of corporate blackmail, even as he disclosed that he has never met one Benjamin Joseph, a fellow Igbo and owner of Citadel Oracle Concepts, a small Ibadan-based retail firm.
Benjamin Joseph has been in the news recently as standing prosecution for allegedly falsely accusing Mr. Ekeh and others as well as one of Ekeh's companies of an N170m fraud.
Ekeh made this submission while addressing participants at the end of his final virtual mentorship project for 2022 with the theme – The Last Card – involving a cross-section of budding African entrepreneurs and postgraduate scholars drawn from select foreign universities last Thursday.
He had altered the earlier listed case study – "The emerging corporate miracle" to  " The Last Card" based on his current experience.
The Zinox Chairman's comment comes even as lawyers from various backgrounds have continued to debate how Femi Falana, a popular Senior Advocate of Nigeria (SAN) could have taken on a brief without carrying out due diligence into a case in which his client, the said Benjamin Joseph, has continued to sponsor a series of potentially defamatory media reports against Ekeh.
This is despite Benjamin Joseph having a subsisting N20m fine awarded against him by an Abuja court of competent jurisdiction for giving the Federal Government false information, while also facing another criminal charge for false petitioning before an FCT High Court in Abuja filed by the Inspector General of Police (IGP) in which the Attorney General of the Federation, Abubakar Malami had instructed the IGP and the courts to prosecute Mr. Benjamin Joseph to a logical conclusion.
Also featuring at a recent discourse on the subject among the lawyers is how Falana failed to advise his client on the difference between a corporate and personal transaction.
In law, there is a separation of personalities between corporations and their individual owners. The law separates the two of them as different persons. So, a contract entered into by a company in its normal course of business cannot become the responsibility of a shareholder, especially when that shareholder is not in any way involved in the day-to-to running of the company.
Anyone mixing up the two is only acting mischievously to achieve an ulterior motive, which includes embarrassing and blackmailing the shareholder.
Of great concern to the participating lawyers is a perceived attempt to destroy the reputation of a distinguished and humble African and one of Nigeria's pride identified by President Obasanjo and honoured on October 1st, 2001, as an Icon of Hope and a model for Nigerian youths.
Correspondingly, while addressing his audience on Thursday, October 6, 2022, Ekeh stated that today's entrepreneurs must remain alive to the growing threat of blackmail in professional circles which he described as the fifth highest revenue earner globally. In addition, he added that in a case of corporate blackmail, there is often a 'small masquerade' involved.
''This challenge is a good case study for upcoming African entrepreneurs. As businesses in Africa continue to take a hit from global economic crises – due to the lack of provisioning for tough times – the threat of corporate blackmail will increase for those of you in business. Doing business in Nigeria or Africa is not for cowards. You must prepare like someone going to the war front.
"If you have the will and capacity to succeed as an entrepreneur, you must be always aware and take measures to protect your business from corporate blackmail. Most times, it is the work of small competitors who wish to see you go down or who have a desire to rubbish your credit rating or public image.''
Referencing his experience in the earlier mentioned case involving Benjamin Joseph, Ekeh added: ''Corporate blackmail has grown exponentially in recent years and often, the end purpose is extortion. I can confirm to you that there is no court case or indictment against me or any of my colleagues or my wife either with the Police, EFCC or any court in Nigeria or abroad.
"I decided from the first day I started business to be a child of trust economy and delete passion for money but instead, hold on to my passion for technology and that informed me in seeing myself as an only child even though I have other five successful siblings.
''I am my greatest adviser and never had a privilege of a mentor outside my tough British-trained mother and humble father who was an only child of his parents. I concentrate more on why brilliant, good and hardworking people fail in business in Africa but succeed in civilized countries.
"This informed why I stayed with tech business 360 degrees as I am in total control and the business does not lie. It's either you are right or wrong. Never concede to blackmailers. Be humble but launch out with confidence as far as you have content to deliver. Blackmailers don't last in the business.
''This is why my blackmailer failed because there is digitally undisputable proof. I run a tech family – my wife and all my five kids are in tech and comfortable. If you are in the tech business, wealth becomes a right, no matter how old you are. Rich guys in tech all over the world don't make noise because there is no reason to do so. Successful entrepreneurs don't make noise because they worked for it. It is not an inheritance,'' Ekeh stated.
When asked by one of the participants on how to prevent or guard against corporate blackmail, Ekeh submitted that entrepreneurs must remain above board in their dealings, while also putting in efforts to investigate and understand where the threat is coming from.
''It is your right to know and in the future, I will tell the full story. You must embrace integrity and have well-defined processes and procedures guiding your business. It saves you a lot of headaches. But even when you have done your best in these areas, you may still be targeted.
"Therefore, you must investigate your accuser or blackmailer to fully understand what is at play. It could cost you some money, but technology has made it easier and could be a great lesson. I can tell you that the staff of our Group learned a lot from this experience.
''My blackmailer had claimed first that no computers were supplied to FIRS by my company on his behalf and in seconds, we produced original serial numbers and delivery notes and they tallied with what FIRS received. Zero mistakes. Later, he claimed he was not aware of the contract, and in seconds FIRS produced a letter of authority he issued to his partner, Princess Kama physically with a copy of his passport and he now agreed under oath.
''He now claimed the account opened was forged and a forensic analysis report conducted by Police SFU confirmed that he indeed signed the Board resolution. My staff had nothing to do with the opening of his bank account, but our system dictates that you do a Board resolution including two of our staff as majority signatories until we are paid and after the transaction is complete and we are paid, they will resign. We instituted this after a few of such companies we funded defrauded us.
"We have a team of first-class lawyers and the tech to back up our structures and systems and we have done these for over 30 years. This Citadel case is the only blackmail we are tolerating. TD is the largest company in my Group and possibly in the IT Distribution sector in Africa and industry players know this. The N170m in question is an insult to TD and I am sure he knew before trying his luck with us.
''We have enough to run all our companies globally. We may be a local company, but I have tried my little best based on some defined principles. I have never applied for an overdraft in any bank, nor has any of my companies, not to talk about loans, so we are technically not desperate financially to cheat. When you are a child of a trust economy, integrity is everything, so why do you have to borrow if you are trusted by your global partners, and they extend any amount of credit to you?
"African entrepreneurs cannot scale in business pledging houses and share certificates as collateral to raise cash to do business. The financial institutions are ready to help but you have to earn their trust. When you make commitments, sweat and keep to them as your past transaction records have a lot to do with the decision to support you.
''I have not taken alcohol or smoked since childhood and frankly, I don't know why, so, I don't have bad dreams. I don't have a single enemy in my life, but you must run into a storm sometimes, but never contain blackmailers. Even Benjamin Joseph shall become a born again soon and one of my best friends and I shall be glad to assist him in any little way. Life is very simple. But you must work hard to earn.
''I only became aware of this particular case involving Benjamin Joseph and his company, Citadel Oracle Concepts two years after it started. It was a business transaction with Technology Distributions (TD) and did not, in any way involve Zinox. Yet, each time he goes to press, he mentions Leo Stan Ekeh and Zinox.
"TD is the pioneer and biggest distributor of tech products in Sub-Saharan Africa representing the biggest global brands in Africa. His mandate was to destroy my global credit rating so that our multinational partners could terminate relationships, but he failed.
"This is why I always advise entrepreneurs to build themselves as personal collateral during their incubation period and then their business as corporate collateral. In summary, be a child of the trust economy and keep your word, and trust me, no person or financial institution can mess around with you. I am a living testimony, and this is why I never sued Benjamin Joseph.
''To start with, I have never met this man in my life. Neither has my wife met him in person. Even when he made attempts to meet with me, I rebuffed him because, by that time, I had investigated him and discovered where he was headed. In the tech business, we do not pay blackmailers because technology does not lie and that is the biggest mistake he has made in his life. Every lie he has told has been substantiated against him.
''When he pressed on with his media campaign against me, I took the pains of hiring local and foreign detectives which cost me a huge amount of money to investigate first my staff who handled the transaction, and then Benjamin Joseph, his company and his relationship with his partner, Princess Kama and her uncle, Chief Igbokwe and the discovery further strengthened my resolve not to engage him.
"Yes, it cost me big money, but it was money well spent. Remember, I mentioned there is often a small masquerade involved in such cases. I say small masquerade because someone bigger than you cannot spend his time blackmailing you for extortion.
''If you have made up your mind to be a successful entrepreneur in Africa, you must be knowledge-packed to alter your destiny positively, be ready to take pains before pleasure, implement auditable financial and legal structures backed with strong technology and most importantly, be spiritually strong. Most digital entrepreneurs in Africa fast more than most pastors in Africa. It is a creative war like this that delays progress, but you will get there. These inconveniences shall gradually be deleted in the next ten years with the power of technology.
''Blackmailers have, with the backing of some innocent press successfully destroyed our politicians, public office holders and their families as heads of criminal gangs, no matter how decent they are, and now they are gradually destroying wealth creators. Africa would be gone if they are allowed to succeed with our corporates,'' the Zinox Chairman warned.
Furthermore, Ekeh shared some insights into the saga which has seen Benjamin Joseph facing an ongoing criminal trial for giving the Federal Government false information.
''Benjamin Joseph's company was among 13 others to which TD Africa extended a credit facility for the supply of laptops to the FIRS. To guard against creditors making away with funds extended to them, TD insists on opening a joint account with each creditor so that they are fully aware of when the fund for the contract is paid. After he was paid, Joseph attempted to divert TD's money but his partner, one Princess Kama refused. From my investigations, he (Joseph) had wanted to marry her but they could not agree.
''However, when she objected to his attempt to divert the funds, Joseph petitioned the Police and EFCC, initially claiming that his company was fraudulently used to execute the contract without his knowledge and that nothing was supplied. This was despite the fact that he gave his partner a duly signed letter of authority and his passport to act on his behalf in executing the FIRS contract. But investigations revealed that the FIRS confirmed that all the laptops were supplied with the serial numbers intact.
''He later fell out with his partner over profit sharing for the contract which Afe Babalola SAN, his lawyer at the time intervened but could not resolve. According to Princess Kama, Mr. Benjamin Joseph demanded all the profit from the business and the lady refused. If he was not aware that his company was fraudulently used to execute the contract and his signature was forged as he claimed, why was he later asking for a larger share of the proceeds?'' Ekeh queried.
In conclusion, while advising his audience to learn from his experience and never give in to cheap blackmail, he stated that cowards don't succeed in Africa as entrepreneurs, even as he expressed confidence that the course of justice would eventually be done in the matter.
Opeke Tasks Nigerian Businesses On Need To Interconnect Locally
• As Nigerian survey data shows that 34% of IT decision-makers in Nigeria are planning to move to a new region and 33% to a new country
• 58% of IT decision-makers in Nigeria view a shortage of personnel with IT skills as one of the main threats to their business
• Equinix completed the acquisition of Nigeria's MainOne earlier this year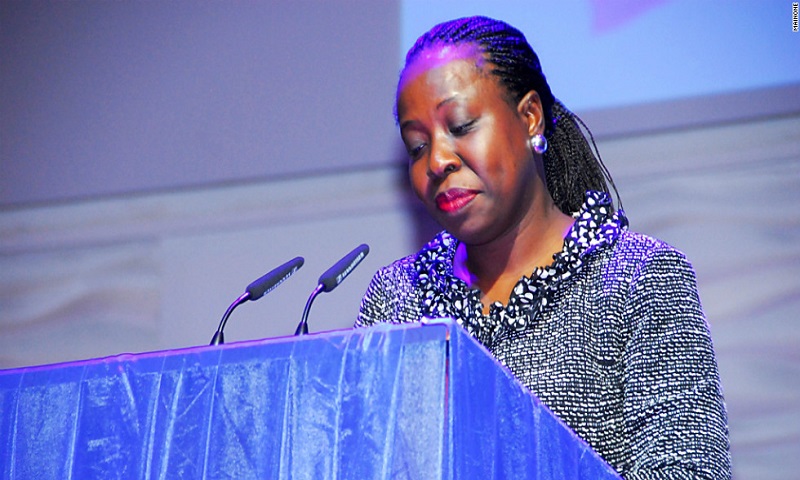 Managing Director of MainOne, Ms. Funke Opeke, has said that the acceleration in digital transformation in Nigeria, has reinforced the need for businesses to have access to single points to interconnect locally.
Opeke was reacting to a report by Equinix, the parent company of MainOne titled 'Equinix 2022 Global Tech Trends Survey,' in which 100 business leaders in Nigeria were interviewed about the opportunities and challenges their organisations are facing as well as their plans for the future.
According to Opeke, "Increased speed of connectivity, increased flexibility of connectivity, and reduced cost of connectivity were identified by IT decision-makers in Nigeria as the most beneficial aspects of interconnection.
"MainOne provides a rich interconnection ecosystem that allows customers to connect to each other's multiple telecoms networks, and Cloud, Payment, and Content Providers in a single location."
The Equinix survey report highlights that there are huge opportunities for Nigeria's businesses to successfully expand into new markets and reach new customers.
According to the survey carried out in Nigeria, 54% of respondents are planning on expanding in an existing country in the next 12 months, 34% into a new region and 33% into a new country. It added that 93% of IT leaders in Nigeria said enhancing customer experience is a priority.
The report, however, showed that a number of potentially limiting factors were identified by businesses when it came to global growth including concerns and challenges in the supply chain, cyber security, and staff retention and recruitment.
On Supply Chain Challenges, the survey pointed out that 55% said their business was plagued by global supply chain issues and shortages, while 50% specified the global microchip shortage as a threat to their business.
Disclosing its findings on Cyber Security, the Equinix 2022 Global Tech Trends Survey reported that while significant concerns around cybersecurity in Nigeria still remain, ensuring expansions are supported by resilient digital models is business-critical, particularly at a time of increasing volatility and emerging global threats.
As a result, as part of their digital-first strategies, 85% of respondents in Nigeria confirmed a key priority is improving cybersecurity. 88% said complying with local market data regulations is critical, while 85% highlighted the need to future-proof their businesses.
"According to IT specialists in Nigeria, the most feared threats were cyberattacks (73%), security breaches and data leaks (68%)," the survey further highlighted.
On Staff retention and recruitment, the report showed that despite having one of the youngest populations and workforces in the world, 58% of IT decision-makers in Nigeria view a shortage of personnel with IT skills as one of the main threats to their business.
Furthermore, the survey showed that among the most common concerns for businesses in Nigeria are candidates with the wrong skill sets applying for jobs (56%), pay and compensation (49%), changing expectations around ways of working (41%), and the retention of current talent (38%).
"Additionally, in Nigeria, the most in-demand tech employees are those with skills in areas such as AI/machine learning, data analysis, cloud computing specialists, data protection, security software development, IT technicians and security analysis," the survey highlighted.
On tools to deploy to help grow their businesses, the survey reports that 77% of IT leaders in Nigeria said they plan to move more business functions to the cloud including business-critical applications and security functions.
"Hybrid cloud models were the preferred approach for 36% of respondents in Nigeria, although 18% still rely on a single cloud provider and 2% not using the cloud at all.
"40% in Nigeria said they plan to facilitate global expansion plans by deploying virtually via the cloud, with over a quarter (26%) – 21% among IT decision-makers in Nigeria, doing so using a bare metal solution," according to the survey.
Meanwhile, whereas 47% globally (46% in Nigeria) said they expect increased spending on carrier-neutral colocation solutions to facilitate the planned rise in digital deployments, more (59% at the global level, 70% in Nigeria) said they intend to increase investment in interconnection services as they plan to progress digital transformation and build resilience.
On COVID impact, the survey showed that the pandemic continues to accelerate digital evolution thereby having a significant impact on businesses' digital strategies.
The report showed that more than half of IT leaders in Nigeria (64%) say they are accelerating their company's digital evolution because of the COVID-19 crisis.
"Indeed, over half (64%) confirm their IT budgets have increased as a direct outcome of its legacy—an insight into the now broadly acknowledged necessity for robust digital infrastructure to pivot to evolving business needs in an instant.
"Furthermore, almost three-quarters of respondents (73%) believe the technology changes and investments implemented during the pandemic are here to stay," the survey further revealed.
DigitalTimesNG recalls that earlier this year Equinix, Inc., the world's digital infrastructure company, expanded into Africa through a US$320m acquisition of MainOne, a leading West African data centre and connectivity solutions provider, with a presence in Nigeria, Ghana and Côte d'Ivoire.
Ekeh, Zinox Boss To Mentor 12 Lucky Konga Shoppers
-In all-expenses paid Knowledge Weekend powered by Konga Kares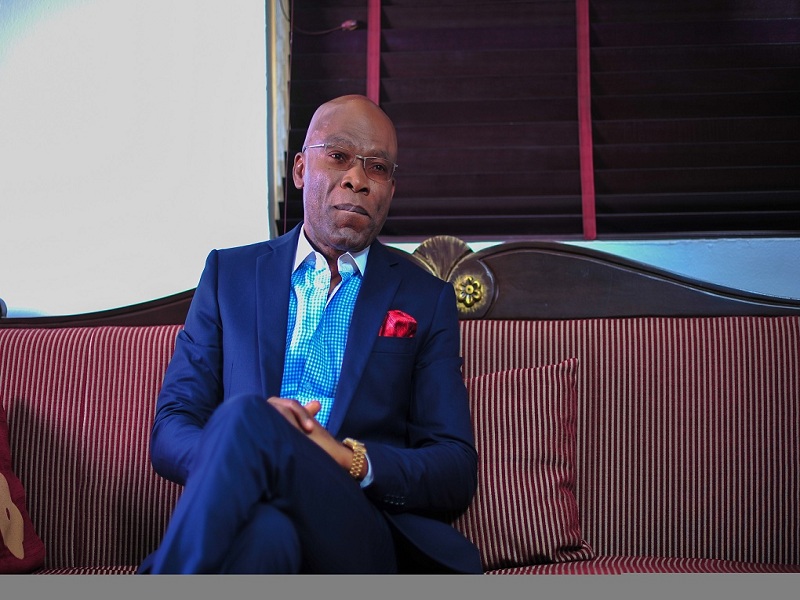 As part of efforts to empower budding entrepreneurs with the right business success tips and strategies to create new wealth in the 21st Century, 12 lucky shoppers on Konga will be hosted to an all-expenses paid weekend mentorship programme with Chairman, Zinox Group, Leo Stan Ekeh.
The free mentorship programme is an initiative of Konga Kares, the Corporate Social Responsibility (CSR) arm of the Konga Group.
To qualify for selection, shoppers are expected to have made purchases on the Konga platform – www.konga.com between December 1st, 2022 through January 31st, 2023, with the names of winners to be announced every Monday starting from January 2nd, 2023 and the final list of winners to be published on the Konga website and on other major news media channels on February 6th, 2023.
Also, details released by Konga Kares indicate that beneficiaries will be selected randomly, although shoppers who have a higher frequency or volume of purchases on Konga stand a better chance of being selected for the much-anticipated mentorship programme.
Two shoppers will be selected from each of Nigeria's six geo-political zones to ensure equitable distribution of participants, while also assuring that no region is left out from the high-impact sessions.
Lucky beneficiaries will enjoy an all-expense paid weekend retreat with Mr. Ekeh, a Forbes Best of Africa Leading Tech Icon.
The major theme of the programme will be – The New Mega Wealth. In addition to an opportunity to spend time engaging Mr. Ekeh on his entrepreneurial journey, the 12 selected shoppers will also be exposed to healthy living tips, a finishing school, gym/aerobic sessions, deeper insights on the pitfalls confronting contemporary businesses, the new avenues to create sustainable wealth, how to navigate the prevailing tough business climate, as well as direct, one-on-one feedback sessions with Mr. Ekeh.
Konga Kares recently signed a five-year partnership with Mr. Ekeh to run the mentorship programme every November to January, with higher incentives for selected participants each year.
Meanwhile, selected shoppers also stand a chance to receive a gift at the end of the mentorship programme, courtesy of the Zinox boss.
"Wealth is a right in the 21st Century. There is no reason to be poor if you have the right mentality and willing to work smart and upgrade your knowledge. Through this programme, we intend to support and raise more confident, certified billionaires that will create future wealth," revealed Mr. Ekeh.
"I will be engaging a total of 12 selected shoppers, two from each geo-political zone. If you are selected and above the age of 60, you can nominate another person.
"Each shopper selected shall go home with a powerful gift. So, I advise interested participants to start shopping. The more you shop, the better your chances of being selected," he concluded.
Participants for the all-expenses-paid weekend mentorship programme will be selected based on orders placed on Konga between Thursday, December 1st, 2022, and Tuesday, January 31st, 2023.
Leo Stan Ekeh, Africa's leading serial digital entrepreneur is the founder and Chairman of over seven leading tech companies across multiple verticals in the ICT sector and with several successful businesses on four continents. He also holds the record of delivering the biggest tech project on the African continent.
Mr. Ekeh is a most distinguished African ICT personality with numerous awards and recognitions to his credit. He pioneered Desktop Publishing and Computer Graphics, the region's first locally assembled and internationally certified computer brand, e-Commerce, Biometric revolution for elections, WiMax, ICT products & solutions distribution, amongst others in Africa.
For his incisive entrepreneurship and as a pride to modern Nigeria, Mr. Ekeh has been honoured by two Nigerian Presidents with highly coveted National Awards; namely the Order of the Federal Republic (OFR) and ICON of HOPE Award in 2003 and 2001 respectively by President Olusegun Obasanjo.
Also in November 2019, President Muhammadu Buhari honoured him with the National Productivity Merit Award (NPOM) for his sustained leadership in the area of Information and Communications Technology (ICT).
A first-rate Indian-trained economist and Forbes Best of Africa Leading Tech Icon with over 60 national and international awards, including four Doctorate degrees (Honorary) to his name, Mr. Ekeh has remained at the forefront of enthroning digital democracy, inspiring many budding entrepreneurs and promoting gender empowerment in Nigeria and beyond, while also touching many lives through the Leo Stan Ekeh Foundation.
Liquid Intelligent Technologies Launches In Nigeria
-Assures Nigerians Of A Digitally Connected Future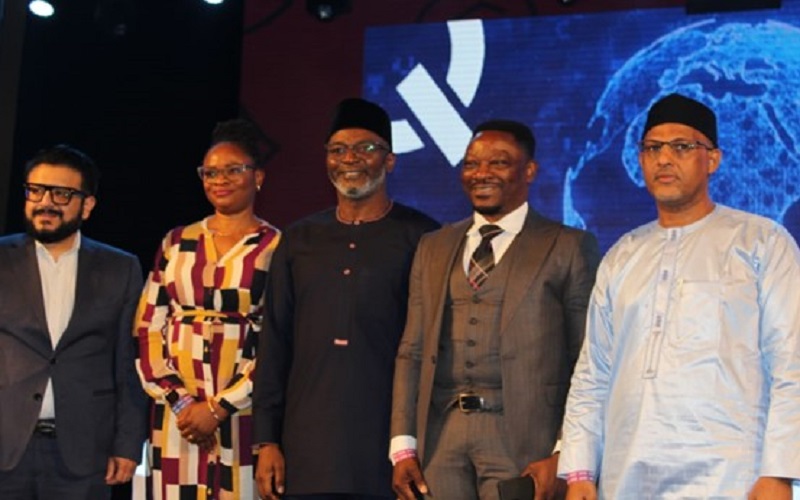 The quest to accelerate digital transformation in Nigeria received a major boost with the formal launch of Liquid Intelligent Technologies in Lagos recently.
A Pan-Africa company with a strong legacy and foundation, Liquid is already in 20 other African countries.
Its formal entry into Nigeria, Africa's largest economy is bound to enliven the nation's technology ecosystem.
Speaking at the launch, Wole Abu, MD/CEO of Liquid Intelligent Technologies in Nigeria said Liquid Intelligent Technologies was launched in Nigeria to tell the African story of the digital transformation of the continent.
"Liquid Intelligent Technologies is part of a global powerhouse called Cassava Technologies that is driving global digital transformation. The launch of Liquid Intelligent Technologies in Nigeria will further help to connect the rest of Africa to the internet and the digital economy space.
"Our desire is to transform the African continent by empowering Africans, Nigeria inclusive, as well as businesses with intelligent technology solutions," Abu said.
He assured that the company will live up to its vision of a digitally connected future that leaves no African behind.
Its Nigeria customers, he stated, will be availed good tidings that include a secure network that has Cloud-delivered security at the core and this extends to network protection, penetration testing, secure web Gateway and Modern remote access.
Also available from the stable of Liquid is Cloud networking that ensures direct connectivity to multiple clouds; network within and between multi-clouds; cloud branch connectivity.
For secure cloud, Abu listed Identity Management, Cloud protection, Data protection and Backups/ Disaster recovery as some of the service touch points.
Abu avowed that Nigeria is the first home for Liquid Intelligent Technologies in West Africa and disclosed that Liquid sees access to high-speed connectivity as a basic human right for all people in Nigeria.
He reiterated his company's desire to work with the federal government to achieve the objectives of Nigeria's National Broadband Plan (2021 – 2025) and to help transform Nigeria into a leading digital economy.
Abu noted that partnerships with international tech giants like Microsoft, Meta, AWS, and Oracle, have ensured for Liquid exceptional enterprise deployed to serve the customers' best interests.
He enjoined Nigerians who are desirous of reduced cost and complexity to partner with Liquid for both connectivity and digital service that are top rate.
To Abu, the size of the company's network offers better economies of scale than multiple providers just as its infrastructure will enable enterprises across the continent to fulfill their digital transformation goals.
In his goodwill message, Minister of Communications and Digital Economy, Professor Isa Patanmi expressed optimism that the entry of Liquid Intelligent Technologies into Nigeria will help bring about more innovations into the sector, hoping further that the launch in Nigeria will deepen digital transformation in Africa.
Pantami who was represented by the Digital Architect Manager, National Information Technology Development Agency (NITDA), Dr. Falilat Jimoh, said the launch of Liquid Intelligent Technologies in Nigeria, would further enhance internet connectivity in Nigeria and the rest of Africa since connectivity has become a necessity in driving the fourth industrial revolution and the digital transformation agenda.
"In Nigeria, we have experienced the impact of the digital economy that is driven by connectivity, which has accelerated the growth of several sectors of the Nigerian economy. In 2020, Information and Communications Technology (ICT), contributed 18.44 per cent to Nigeria's GDP, which was the highest sector contribution to GDP.
"Again, ICT helped Nigeria to exit the recession triggered by COVID-19, much faster than was predicted by experts. Nigeria must, therefore, take advantage of the opportunities that Liquid Intelligent Technologies is bringing to the country," Pantami said.
Executive Vice Chairman of the Nigerian Communications Commission (NCC), Prof. Umar Danbatta said the launch of Liquid Intelligent Technology would offer Nigeria the opportunity to become globally competitive in the 21st Century.
Danbatta,  who was also represented at the launch by the Director, Technical Standard and Network Integrity at NCC, Wakil Bako, said that NCC would continue to encourage new players in the ICT sector to further drive digital transformation growth in the country.
"As a leading provider of digital infrastructure, Liquid Intelligent Network is expected to leverage its cloud and cybersecurity services to further drive digital transformation in Nigeria," Danbatta surmised.
President, the Association of Telecommunications Companies of Nigeria (ATCON), Ikechukwu Nnamani, who gave the keynote address that centred on the benefits of a digital economy, said the world had already entered into the digital era, and that Nigeria must be part of the digital transformation in this digital era.
"The future is digital and businesses have moved online. The benefits that come with the digital economy are numerous, which include transparency in governance, economic growth and job creation, among others," Nnamani said.
Liquid Intelligent Technologies is a member of Cassava Technologies, Africa's leading integrated technology company on a continental scale.
It focuses inter-alia on digital infrastructure and digital services and its string of firsts include the First fibre to cross the Zambezi, the first Cape to Cairo terrestrial connection, the First terrestrial fibre to connect South Sudan, the First cross-continent East to West connections, the First largest independent fibre network provider in emerging markets globally to achieve 100,000km fibre network and the first to take Azure Stack hub to Kenya and Tanzania.
Its seamless, open-access pan-African network, now over 100,000kms, is enabling people and businesses across the continent with unprecedented access to Cloud, Voice and digital services.
In connecting African countries to their neighbours and the rest of the World, Cassava Technologies, and its flagship company in Nigeria, Liquid Intelligent Technologies are evidently living up to its mandate of ensuring that Africa's digital future is an intelligent one.