Nigeria's Agritech Startup, Releaf, Secures $4.2m Funding
Releaf, a Nigerian agritech startup that develops proprietary hardware and software solutions to industrialize food processing has raised $2.7 million in seed funding and grants.
The round was led by Samurai Incubate Africa, Future Africa and Consonance Investment Managers with participation from Stephen Pagliuca, Chairman of Bain Capital and Justin Kan (Twitch).
Releaf also secured $1.5 million in grants from The Challenge Fund for Youth Employment (CFYE) and USAID.
The seed funding will enable the startup to develop an industrial food processing technology in Nigeria's smallholder-driven Oil Palm sector while the grant will enable Releaf to provide working capital and other value-added services for smallholders and small-scale processors.
Grant funding will support the training, recruitment and retention of more women and youth in the Nigeria Oil Palm sector through the creation of both digital and technical jobs.
Nigeria's oil palm industry is dominated by smallholder farmers, with 80 per cent of the local market share. However, production rates are low because many still rely on ineffective processes for de-shelling, including the use of rocks and inappropriate hardware.
These ineffective processes also lead to low-quality palm kernels which are largely unfit as input for high-quality vegetable oil manufacturing. As a result, food factories are unable to purchase these raw materials and operate significantly under capacity.
On average, food factories have 3times more installed capacity than utilization, which impacts the cost of food and hampers further investment into processing capacity.
Releaf acts as a bridge between smallholder farmers and food manufacturing companies with its proprietary patent-pending machinery, Kraken.
Kraken can process any quality of palm nut into premium quality (95 per cent purity) inputs for food factories.
Releaf's software connects the start-up to more than 2,000 smallholder farmers, ensuring consistent, large-scale supply.
While palm kernel oil production is not foreign to Nigeria, Releaf's technology and scale mean it can process 500 tonnes of palm nuts per week.
The software offerings also allow the start-up to receive inbound supply requests from farmers via USSD, provide working capital financing as well as collect proprietary data on supply availability.
Ikenna Nzewi, CEO and co-founder of Releaf, said, "our mandate is to industrialise Africa's food processing industry. This round of funding enables us to develop and prove our technology with smallholder farmers in the oil palm sector.
"Given Nigerians spend 60 per cent of their income on food and Africa's population is set to increase by 100,000 people per day over the next three decades, we're presented with an incredible opportunity to feed more people, reduce consumer costs, and supply the fastest-growing food market in the world.
"Releaf is committed to harnessing technology to accelerate the economic wealth of rural, agrarian societies throughout the Continent. We firmly believe that a robust real economy is the foundation for long-lasting and shared prosperity for Africans and are excited to deepen partnerships with like-minded organizations, governments, and firms."
This new funding will enable better productivity and accelerate the eradication of the menial and archaic processes that are prevalent across Nigeria's oil palm sector and the agriculture sector as a whole.
It will also enable Releaf to drive more value and profitability across the oil palm value chain, as well as support direct and ancillary job creation in the farming communities of South and Eastern Nigeria.
Rena Yoneyama, Managing Partner at Samurai Incubate Africa who led the round said, "Releaf's novel approach to operating within the value chain with proprietary technology set it aside from many agritech startups we have spoken to.
"We believe the firm's thesis on decentralizing food processing would have a strong match with Africa's economic development landscape for the next few decades. Ikenna and Uzo are the perfect founders to disrupt this market in Nigeria and beyond. We are thrilled to back them as they innovate in providing both agro-processing and financial services to rural communities and farmers."
For Iyin Aboyeji, General Partner at Future Africa: "More than 50% of the goods in supermarkets globally contain glycerine – an extract made from palm oil – a cash crop that is passed down from generation to generation.
"The team at Releaf is building the agro-allied industry of the future from the ground up starting with palm oil which they have developed a novel technology to aggregate, deshell and process into critical ingredients like vegetable oil and glycerine. Future Africa is delighted to back Releaf to build the future of modern agriculture."
Dr. Nneka Enwonwu, Country Relationship Manager, from The Challenge Fund for Youth Employment (CFYE) said, "We are thrilled to partner with Releaf on their mission to improve efficiency and profitability for farmers and food factories in Africa.
"The founders' vision and the team's enthusiasm gave us confidence that Releaf will deliver real value for rural communities and create digital/technical jobs for women and youth. We are looking forward to their results and success over the coming years and continuing to support their work."
Financial Inclusion: 9PSB CEO Calls For Targeted Content To Accelerate Growth In Nigeria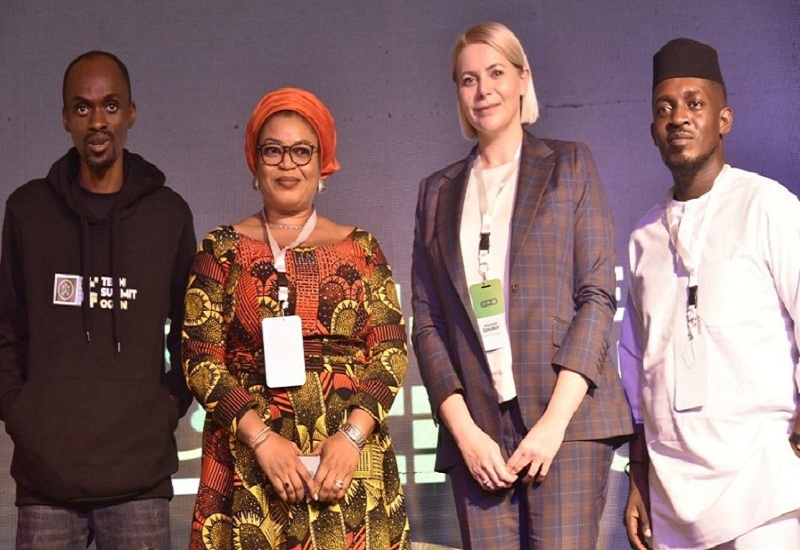 The Chief Executive Officer, 9PSB, Branka Mracajac, has emphasised the need to pay close attention to content creation as an important factor in driving and accelerating financial inclusion in the country, stating that it is capable of enhancing the future of digital banking in the long-term.
Mracajac spoke while presenting a keynote address, themed "Content Creation and Financial Inclusion: The Future of Digital Banking" at the Tech Summit Ogun 2022, which was held at the Olusegun Obasanjo Presidential Library Abeokuta, Ogun State on Thursday, February 17, 2022.
According to her, while there are ongoing efforts to support the country's financial inclusion drive, a lot more rest on formulating tailored strategies that address specific needs.
"Providing access to the banking agents and touchpoints across the country is happening as we speak; payment service banks, microfinance banks, and FinTech companies are all working on this.
"But will this be enough? Will the access to digital banks change the mindset of Nigerians in rural areas of the country and be enough to drive the transition from cash to a cashless society?" she questioned.
Proffering the way forward, Mracajac stressed the need to provide financial literacy through content that speaks to an average Nigerian in unserved rural areas of the country, stating that financial inclusion is a process, not just a point in time and space that we want to reach.
She added that developing content that speaks only to the already banked and mirroring the digital financial habits of those who are fully included and heavily banked, will not help to keep the newly onboarded in the system long-term.
She stated: "While creating and delivering the content for financial inclusion, we need to have in mind the needs of its beneficiaries, the targeted end-users of the financial services who are currently underserved and the only sustainable way is that we join our forces and create the content – apps and services that will address the specific needs of a farmer in Benue, market women in Onitsha, the trader in Kano, the fisherman in Delta, and the woman selling ofada rice in Ogun State."
Mracajac further noted that to drive the offline individuals and MSMEs from cash to cashless, from analogue to digital and from informal to formal, content creators need to focus on two major goals; one, to deliver relevant and on-point digital financial literacy content, educating people about the principles, ways, modules, and benefits of banking.
The second one, she stated, is needed for sustainable financial inclusion: delivery of digital banking services that are a reflection of the lifestyle of the currently unbanked and underserved population.
She called on all stakeholders within the financial ecosystem, including content creators to work collectively to develop and implement a digital content strategy for the unbanked to move the financial inclusion needle and ultimately advance the economy, society and improve the life of every Nigerian.
In his own keynote address, titled "Disruptive Innovation: Production and Distribution of Creative Content," the Honourable Minister of Communications and Digital Economy, Professor Isa Ali Ibrahim Pantami, represented by the Chief Executive Officer, Nigerian Communications Satellite Limited (NIGCOMSAT), Dr. Abimbola Alale, remarked that the quality of creatives and start-ups that Nigeria has produced is a testament to the potential of the ecosystem, and as such the ministry will continue to support the tech and creative entrepreneurs to play their part in developing Nigeria's digital economy.
The Tech Summit Ogun is an annual convergence of Tech disruptors, innovators, startups, organisations and technology enthusiasts in Ogun State, aimed at spurring technological innovation towards the digital transformation and technological advancement of Ogun State.
This year, the summit attracted over 2000 participants, mainly the youths and start-ups.
Financial Inclusion: Remita Partners MTN's Yello Digital Financial Services
Remita, a leading Africa-focused fintech brand, has partnered with Yello Digital Financial Services (YDFS), the Fintech subsidiary of MTN Nigeria and the operator of MoMo Agent Service, to extend payment and other financial services to individuals, groups and businesses at the grassroots across Nigeria.
This partnership according to the companies will further drive the financial inclusion of the unbanked and underbanked population.
With this collaboration, customers will now be able to approach any of the over 150,000 MoMo agents in Nigeria at locations closer to them to initiate and seamlessly conduct transactions such as payment of school fees, water and electricity bills, tax remittances, internet subscription renewals, money transfer, payments to state and federal government MDAs.
In addition, MoMo agents will be able to top up their wallets on the go through any of Remita's multiple payment options including USSD, internet banking, debit/credit card, Mobile Wallet as well as through branches of all commercial banks and about 400 microfinance banks.
Usoro Usoro, Chief Executive Officer, Y'ello Digital Financial Services said: "We are delighted about YDFS' partnership with Remita, as it offers yet another opportunity to extend access to financial services to a much broader section of Nigerians, directly strengthening the financial inclusion aspirations of the Central Bank of Nigeria, which we are committed to and in tandem with our brand promise.
"Our customers can access our services across Nigeria, as we continue working closely with the support of our principal partner bank, Access Bank, to close the financial gap among the under-served."
Abayomi Oniku, Divisional Head of Remita Business Development, said: "It is always gratifying to add value to humanity, irrespective of who it is or their location. This is one of the reasons we are excited about our partnership with Yello Digital Financial Service.
"Not only will this partnership provide more veritable means for people in various communities across Nigeria to access already existing financial services; it will also catalyse various initiatives at the community level, with benefits spanning the entire value chain and further improving the quality of lives."
YDFS is a financial service provider in agency banking and super-agent operations under the CBN Super-Agent framework and agent banking guidelines.
Working together with Access Bank, it provides, among others, an agent network to serve financial institutions in Nigeria.
Launched in 2005, Remita helps individuals, businesses and governments to make and receive payment, manage their finances across multiple banks seamlessly, and provide infrastructure and services to banking and the fintech ecosystems.
Andela Announces $200m Series E Financing
The Series E financing values the global engineering network at $1.5 billion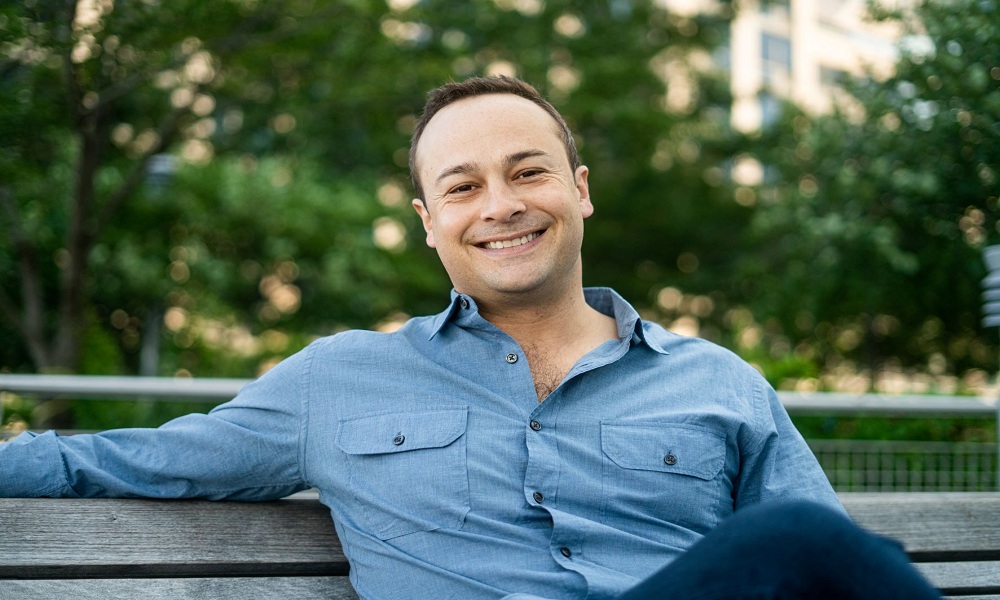 Andela, the global network for remote engineering talent, has announced $200 million in Series E financing that values the company at $1.5 billion.
The round was led by Softbank Vision Fund 2* with participation from new investor Whale Rock and existing investors including Generation Investment Management, Chan Zuckerberg Initiative, and Spark Capital.
Lydia Jett, Founding Partner at SoftBank Investment Advisers and one of the most respected consumer technology investors in the world, will join Andela's Board of Directors.
Andela helps companies build remote engineering teams by providing them with access to the best software engineers in the world.
Launched in Africa in 2014, the Andela network today represents engineers from more than 80 countries and six continents.
Through Andela, thousands of engineers have been placed with leading technology companies including Github, Cloudflare and ViacomCBS.
"Andela has always been the high-quality option for those building remote engineering teams. Now that the world has come to embrace remote work, Andela has become the obvious choice for companies because we can find better talent, faster," says Jeremy Johnson, CEO and co-founder of Andela.
"If you are a talented engineer, Andela opens up a world of possibilities for you, no matter where you are based."
With a successful placement rate of 96%, Andela has mastered the ability to evaluate the technical skills and soft skills of engineers to match them to the teams they'll be most successful in.
And with the new capital, the company will invest in developing products to simplify global hiring and make engineers' lives easier.
In addition, Andela will continue to expand its talent offering beyond software development to include new verticals such as design and data after launching Salesforce development earlier this year.
"Hiring remote technical talent is one of the top challenges that companies face today. We believe Andela will become the preferred talent partner for the world's best companies as remote and hybrid work arrangements become the norm," said Lydia Jett, Partner at SoftBank Investment Advisers.
"We are delighted to support Jeremy and the Andela team in their mission to connect these companies with brilliant engineers, and in the process, unlock human potential at scale."
"This new round of funding enables Andela to strengthen our already extensive network of incredible talent in Africa and across the world, as we systematically connect the best software engineers with global opportunities", says Agnes Muthoni, Director of the Andela Learning Community at Andela.
"Being backed by a diverse group of renowned and experienced investors is a testament to the growing importance of remote work, and how Andela is at the forefront of helping companies scale their engineering teams at a rapid pace"
A fully remote organisation with more than 300 employees around the world, Andela is hiring top talent across the board, particularly in Product, Engineering, and Growth.