One Year As NITDA's DG: How Kashifu Abdullahi Is Transforming Nigeria's IT Landscape (Part 1)
Kashifu Inuwa Abdullahi is not new in Nigeria's IT industry, having graduated as a Computer Scientist from the Abubakar Tafawa Balewa University, Bauchi. He worked for nine years (2004-2013) in Galaxy Backbone and held various positions there including IP Network Field Engineer, Senior Network & Lead, IP Operations Team, and Senior Solution Architect & Lead Technical Solution Design Team.
Abdullahi joined the Central Bank of Nigeria (CBN) in 2014 as a Technology Architect, developing Technology Architecture Repository that gives 360 views of the Bank's IT infrastructure and easy decision on new IT investment. He was also part of the team that executed software license rationalization which has increased cost savings for the bank in license annual subscriptions.
Joining NITDA with very rich exposure in the IT space, including being trained as a Massachusetts Institute of Technology – MIT Sloan – strategist, Abdullahi remains the first Cisco Certified Internetwork Expert (CCIE) in Nigeria's Public Sector.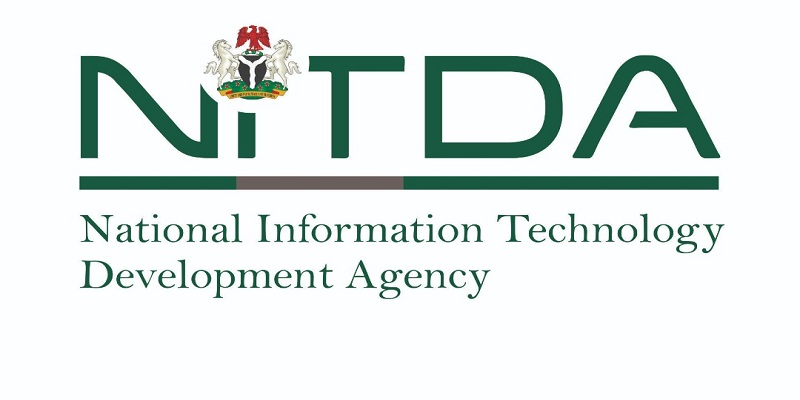 On August 20, 2020, it will be exactly one-year Kashifu Inuwa Abdullahi assumed duties as the Director-General of the National Information Technology Development Agency (NITDA) following his appointment to that position in 2019 by President Muhammadu Buhari.
Then 39-year-old Abdullahi took over from Dr Isa Ali Ibrahim Pantami, appointed then as Minister-designate of the Federal Republic of Nigeria.  Until his appointment in 2019, Abdullahi was a principal officer at the Central Bank of Nigeria (CBN), who was on secondment to NITDA as a Technical Assistant to Dr Pantami.
The NITDA DG has been reflecting on the appointment and what the agency has been able to do under him in the last one year, describing his experience so far as an amazing journey.
"I must say, it was an amazing journey. This isn't something that I expected or even envisaged. It was indeed a pleasant surprise.  It, however, shows the confidence my boss and mentor, Dr Isa Ali Ibrahim (Pantami), has in my ability to the extent of recommending me to President Muhammadu Buhari, GCFR, to take a giant leap step into his shoes.
"It is a great honour, and I am putting in my best not to disappoint the expectation of my boss and mentor, Mr President, Nigerian Youths as well as the country as a whole," he said in a recent interview.
For somebody who is not new in Nigeria's IT sector, and has followed developments in the sector, Abdullahi believed he was on familiar terrain when he assumed the headship of the IT Agency and has from every indication, not disappointed the expectations of his predecessor, Mr President and indeed, the Nigerian youth.
As a technical assistant to his predecessor, now Minister of Communications and Digital Economy, Dr Isa Ali Pantami, Abdullahi coordinated Local Content initiatives that had increased ICT local production by over 200% in 2017.
"I am at home being at the helm of affairs in NITDA. As a person that is open to new approaches and strategies, with the experiences I have gained for the last 15 years in the IT sector spanning between the private and the public sector and through unceasing study, my team and I have worked diligently to ensure the continuous development of the IT sector in Nigeria over the past 12 months.
"Remember, I picked it up from a good place to consolidate upon, considering the foundation laid by my boss and mentor, Dr Isa Ali Ibrahim Pantami."
Abdullahi reiterates that NITDA is implementing a strategic roadmap for the development of Nigeria's IT sector, consisting of 7 pillars that are in alignment with the 8 pillars of the National Digital Economy Policy & Strategy.
NITDA has rolled out several policies, regulations, and programmes, focusing on those areas. However, bearing in mind that the roadmap is set to expire this year just like the Nigeria Economic Recovery and Growth Plan (ERGP) which it draws from, NITDA has already commenced reviewing the roadmap as well as developing the next plan, which will soon be launched.
Abdullahi believes that this review is in alignment with and takes cognizance of the National Digital Economy Policy and Strategy (NDEPS), the Nigeria Economic Sustainability Plan (NESP) and other important plans and policies of the Buhari administration.
As a believer in the creative and innovative ingenuity of Nigerians, Abdullahi's 12 months in the saddle as NITDA DG has witnessed a continuation of the vigorous drive to promote patronage and adoption of local content by MDAs in Nigeria.
According to him, "NITDA has demonstrated great support and has ensured improved patronage of indigenous OEMs in the last 3 years. It is a fact that the purchase of local devices by MDAs is unprecedented within these years compared to previous years before 2018.
"For instance, in 2015-2016, less than 250,000 devices were sold by indigenous Original Equipment Manufacturers (OEMs). However, due to the intervention of NITDA, records show that in 2018/2019 alone OEMs sold three times the numbers sold prior to 2017 with about 778,886 of locally assembled devices sold in 2018 and 2019."
Though there are some challenges with the implementation of the Presidential Executive Order 003 for promotion of local content in the procurement of MDAs and the NITDA issued Guidelines for Nigerian Content Development in ICT, which also mandates MDAs to purchase Nigerian hardware products, NITDA is implementing the Executive Order and Guidelines vigorously through active surveillance and IT Projects assessment and clearance process of the Agency.
The NITDA boss admits that procurement law requires OEMs to either bid directly or work with other contractors to bid to ensure transparency and value for money, but if MDAs violate the process, NITDA can then be notified for action.
"There is also a challenge with the quality of some of the indigenous brands. In an effort to address this challenge, in 2018, we mandated these OEMs to go through a rigorous certification process requiring them to have ISO 9001:2015 for quality management systems.
"This, we believe, will ensure they are able to provide products that meet quality and regulatory requirements always. Currently, only 3 out of 10 previously registered OEMs have been fully certified," he said.
Followers of developments in the IT sector argue that the Nigeria IT Policy is due for review especially in the light of the global changes occasioned by the outbreak of the COVID-19 Pandemic.
For Abdullahi, any review of the IT Policy rests within the powers of the Federal Ministry of Communications and Digital Economy because it handles policy-related issues even though he insists that the National Digital Economy Policy and Strategy (NDEPS), unveiled by President Muhammadu Buhari, during the 2019 e-Nigeria International Conference, effectively replaces the National IT Policy.
NITDA has been at the forefront of supporting the Federal Government's digital economy vision and drive even before it was unveiled by the Minister of Communications and Digital Economy in 2019.
It is on record that NITDA has achieved a lot in building Nigeria's digital economy through the implementation of a roadmap for the development of the Nigerian IT sector which consists of 7 pillars that are in alignment with the 8 pillars of the Digital Economy Policy & Strategy and the Nigeria IT Policy.
For instance, in promoting a digital Nigeria, NITDA from August 2019 to date has launched and is implementing the following regulatory instruments: Nigeria e-Government Interoperability Framework (Ne-GIF); Nigeria Cloud Computing Policy (NCCP); and Nigeria ICT Innovation and Entrepreneurship Vision (NIIEV).
Others include the Framework and Guidelines for ICT adoption in Tertiary Institutions; Guidelines for Nigeria Content Development ICT as amended; and Data Protection Implementation Framework.
One Year As NITDA's DG: How Kashifu Abdullahi Is Transforming Nigeria's IT Landscape (Part 2)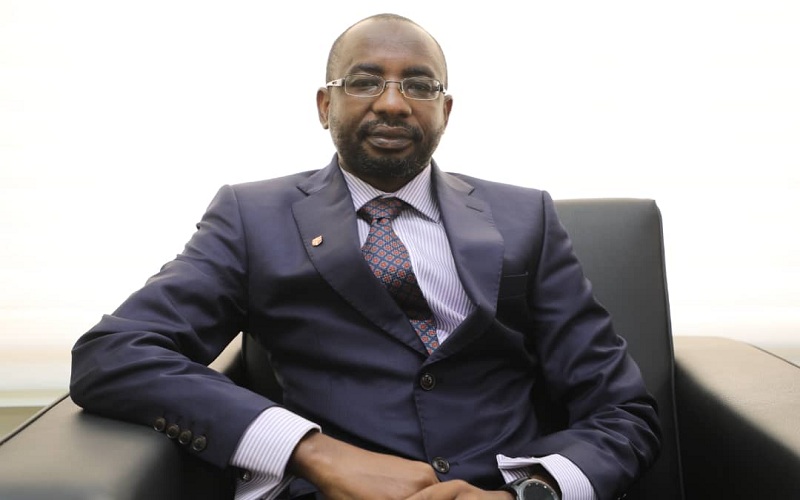 In the last one year, NITDA under Mallam Kashifu Inuwa Abdullahi has carried out different IT project interventions across the country, including building 80 Digital Capacity Training Centres (DCTCs) with E-Learning facilities, 6 IT Hubs, 6 IT Community Centres, 4 IT Innovation & Incubation Parks, and 3 IT Capacity Training Centres, all aimed at bridging the digital divide and providing access to the unserved and underserved population.
Nigeria is today listed among the top three countries in Africa attracting the largest investments from Venture Capitalists among its flourishing Technology Startups and Hubs. NITDA under Mallam Kashifu Abdullahi no doubt contributes immensely to this positive narrative, a claim the NITDA DG corroborates.
"Interestingly, Nigeria occupied the first position with a total investment of US $747 Million, followed by Kenya with a total investment of US $564 Million and Egypt that attracted a total investment of US $211 Million," he said.
It is in a bid to consolidate these efforts that NITDA has embarked on a series of initiatives aimed at providing a conducive environment and support for the Start-up ecosystem.
These initiatives include the NITDA Technology Innovation and Entrepreneurship Support Scheme, targeting startups hub owners and youth with talent and building their skills in high-demand skills; Policies such as Tax Incentives for startups, incentives for investors and access to the market for innovation adoption; and Establishment of Innovation and Research Fund to further catalyze the growth of startups.
Others include the Development of an Innovation Portal to monitor the activities of the ecosystem; FinTech software, which is already exported; the innovation fund established by Government will reduce risk and attract FDI; and Establishment of the Tech4COVID19 Initiative to measure the impact of COVID-19 on the tech ecosystem and proffer solutions, especially for startups.
The committee has come up with a Strategic Plan to ensure NITDA retains about 100,000 ICT jobs and creates an additional 30,000 in the Post COVID-19 Era- recommendations it has since initiated its implementation.
From being a net importer of software into a significant hub for the development of talent for software development in Africa, Nigeria has indeed come a long way. This is evident from the value of investments that come into Nigeria's startup ecosystem due to the successes of mostly software-powered applications developed by incredibly smart Nigerians.
For Abdullahi, "This can be seen in the growth and capacities harnessed in the country's technology hubs, mostly around Lagos and Abuja. Also, there are numerous software houses churning out software to support banking, commerce and government processes in Nigeria.
"This is a testament to the ingenuity of Nigerians developing software to almost sufficiently meet local needs. However, we must strive to become net exporters of software by developing our model to produce more software engineers and find suitable markets for these talents."
The NITDA DG is a firm believer in the fact that one way to produce more software engineers and find suitable markets for these talents is to prepare to take advantage of the Africa Continental Free Trade Area (AfCFTA), which provides the opportunities for Africa to improve inter-Africa trade generally and trade in services particularly.
"Nigerian Software will benefit immensely from an improved atmosphere in trade-in services. This is important, considering that we already have all the ingredients needed to succeed. There is also the need to continue to incentivize software developers through lower taxes, subsidized development of talent and to create a pipeline of jobs that can be offered locally.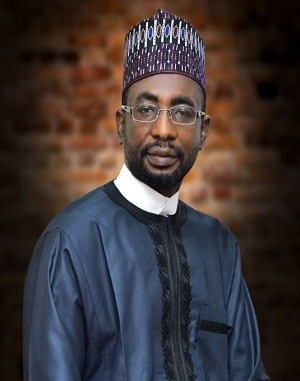 "This will lead to the development of proprietary solutions that can be standardized and sold as services to other countries in Africa or the rest of the world for significant foreign exchange.
"Our initiative – the Technology Innovation and Entrepreneurship Support Scheme is one of the initiatives we have towards talent development. Furthermore, we are in discussion with Microsoft Corporation on the Global Skilling Initiative (GSI)."
In the wake of the COVID-19 Pandemic, NITDA had launched several initiatives in order to ensure that technology continues to enable business continuity while the economy recovers from the effects of the pandemic.
Such initiatives include:
Tech4COVID19 Initiative – This is an initiative set to measure the impact of COVID-19 on the tech ecosystem and proffer solutions especially for startups.
Virtual Startup Clinic – Startups were gathered, mostly young people to meet with mentors, successful entrepreneurs, investors, industry specialists, business consultants and hub operators with the goal of solving problems and challenges they were facing. NITDA held two virtual startup clinics within a time frame of one month.
Nigeria COVID-19 Innovation Challenge – The online innovation challenge was held to meet the challenges the Nigerian society is facing as a result of the COVID-19 pandemic. Five startups with highly innovative ideas were selected for the final challenge and three of them were selected for further incubation. Support of ₦1 000,000, ₦750,000 and ₦500,000 was won by the 1st, 2nd and 3rd winners respectively.
NITDA Technology Innovation & Entrepreneurship Support Scheme – This is a scheme to support startups and hubs across the country. With over 120 hubs in Nigeria, NITDA is finalizing plans to ensure the rapid intervention is provided for hubs and startups based on competence and carefully selected criteria.
Even with the introduction of these initiatives, NITDA is continuing with its SMART Agric Project, where it engages farmers and focus on using precision/smart farming to ensure significant improvement in crop yield, quality of farm produce, efficiency and productivity; increased profit margin, harvest forecast, sales of farm produce and eco-friendly agriculture practice. During this pandemic, NITDA had engaged 130 farmers on this Project.
"Furthermore, we set up and launched the NITDA Academy – a platform for virtual learning where thousands of young Nigerians can have access to a wide range of educational courses and tools online," Abdullahi said.
It's not all rosy for Kashifu Inuwa Abdullahi in his first one year in office as Director-General of NITDA. For instance, the DG admitted that the COVID-19 Pandemic has had devastating effects on countries globally, including Nigeria.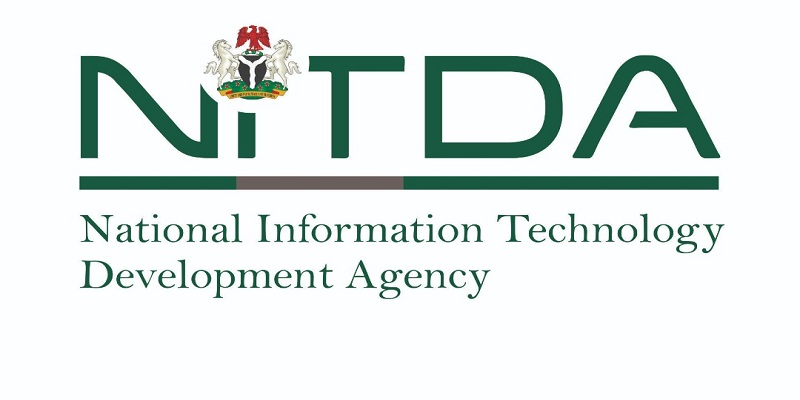 "While looking at the management of the pandemic as challenging, it has been a turning point for revolutionizing of digital technologies to deliver products and services across the world, which is what we refer to as the new normal.
"Therefore, we did not miss the opportunity to prepare for the impact of the pandemic and also provide adequate support to insulate the Technology and Innovation Ecosystem," the NITDA DG said.
Even though he is just one year into his first term, Kashifu Inuwa Abdullahi has been speaking about what he would be remembered for as DG of NITDA.
According to him, "Nigeria is where I call home and my vision for NITDA and the IT space is to leave behind a legacy; to leave an unprecedented record of achievements that will continue to support the growth and development of the ICT Sector, thereby contributing meaningfully to the lives of Nigerians."
This recipient of ATCON's 100 Leading Telecom and ICT Personalities in Nigeria Award by the  Association of Telecommunications Companies of Nigeria (ATCON), is transforming Nigeria's IT ecosystem with such passion and professionalism.
COVID-19: Nigerian E-Commerce Buckles Under Weight Of Govt Restrictions As Global Players Thrive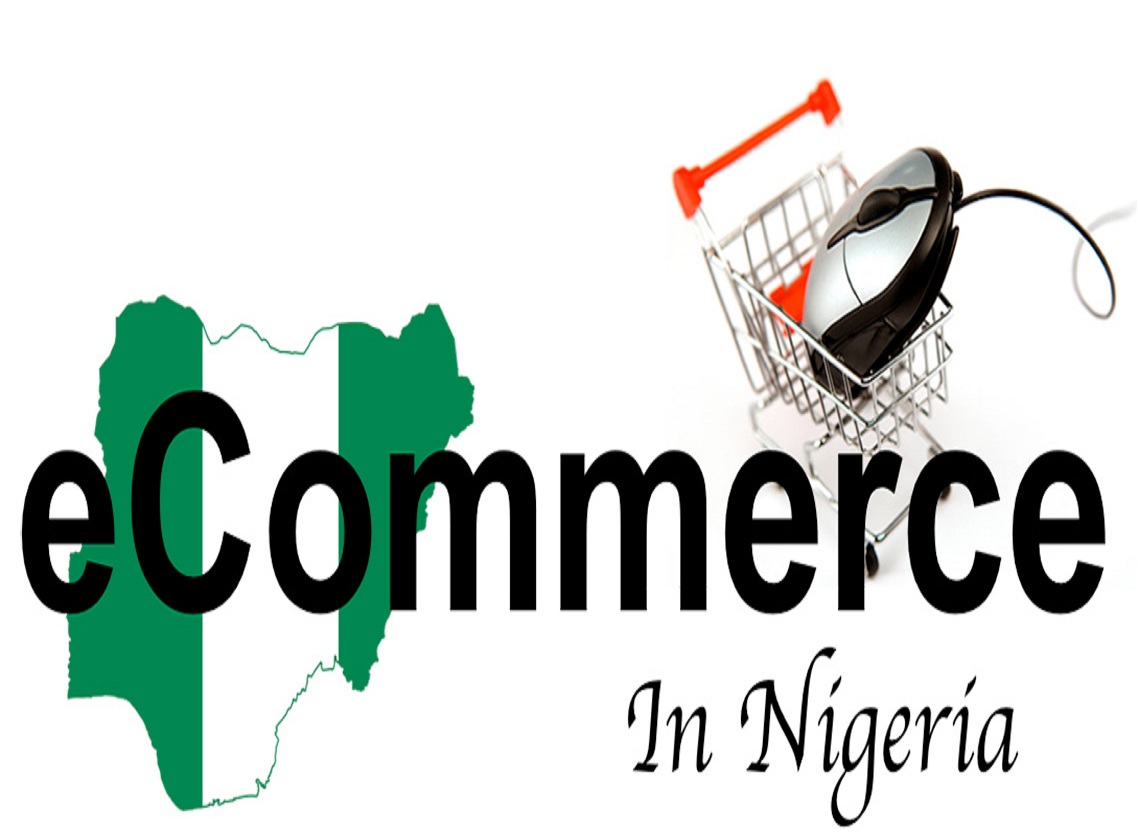 At a time when global players in the e-commerce sector have seen the peculiarities of their operations come to the fore in helping governments and people in other climes observe social distancing and stay in the supply of essential items without leaving their homes, the Nigerian e-Commerce sector is instead buckling under the weight of heavy restrictions by state actors and law enforcement officials; leading to no end of frustrations for players in the sector.
E-commerce giants in other climes such as Amazon and Alibaba, for instance, have played important roles in the fight against COVID-19 in other parts of the world, working in concert with the government in helping people ensure social distancing through wholesome adoption of online and contact-less shopping.
However, investigations reveal a sorry tale of huge pains and frustrations among e-Commerce players in Nigeria, in stark contrast to what obtains elsewhere. The likes of Konga and Jumia, two of the biggest operators in the Nigerian market have endured difficulties at the hands of government enforcement agents, despite being the best means of contact-less shopping that can help in curbing the spread of the virus.
Research shows that in a number of countries and even in Africa, e-Commerce players have been supported and encouraged by the government in the fight against COVID-19.
But here in Nigeria, the situation is different
The Nigerian government and some state governors have not only failed in openly backing the operations of e-Commerce players as an essential ally in the COVID-19 crisis, but a situation where security operatives are frustrating the operations of e-commerce companies due to the ongoing lockdown and border closures has further worsened matters.
A source at Konga, who spoke on condition of anonymity, provided some insights into the dire situation.
"E-Commerce is a cost-intensive venture all over the world, one which relies on a number of very expensive applications which must be constantly paid for. Konga, for instance, is burning a lot of cash to keep the business going and employing thousands of Nigerians directly and indirectly. Yet, we are taking huge losses in meeting the commitments to our customers, many of whom rely on us for essential deliveries.
"Our merchants, who we also rely on in meeting the numerous online orders, cannot open their shops due to the lockdown. These merchants are individuals who have all been trained on essential safety procedures such as wearing masks, gloves and social distancing and, as such, pose a little infection risk.
"In addition, we have to endure undue delays in the course of reaching the customers. For instance, a truck making essential intra-state deliveries is often delayed for a minimum of six days, thereby causing huge pains for the company and consumers," he lamented.
The source further stated: "Even when granted exemption letters, the situation on the streets is far from ideal. We have encountered severe delays and huge frustration as a result of the overzealous actions of some security operatives who sometimes refuse to grant access to delivery personnel or in other cases, even turn them back. The government needs to do something about this."
Also, feedback from sources at Jumia, who pleaded not to be named, paints a picture of frustrations.
"In virtually every other country, e-Commerce is being deployed as a critical weapon in the fight against COVID-19. Consumers are encouraged to go online and leverage e-Commerce for contact-less shopping by staying at home and receiving their essential deliveries including groceries at their doorsteps. Shoppers can also pay via e-channels which obliterates the use of cash or POS. But in Nigeria, we have hardly seen any form of institutional support in this regard.
"In fact, we have seen a situation where delivery is constantly being hampered by the harassment of our riders, vendors and delivery men on a daily basis. This happens to both intrastate and interstate deliveries. As a result, deliveries that should take 24 hours due to the absence of traffic on the roads now stretch for days or don't even happen at all in some cases. Also, our staffs, who actually are essential service providers, equally face serious difficulties and in some cases, harassments by security operatives on their way to and from work."
Continuing, the source stated: "Government has a critical role to play in nipping this worrisome situation in the bud as the operations of most e-commerce companies are suffering. Worse still, when consumers encounter undue delays for an item ordered online, they would naturally turn to offline markets, thereby worsening the risk of community transmission of the virus."
Indeed, with the emergence of the COVID-19 pandemic which broke out in Wuhan, China but which has since spread across the globe, virtually every country has had its national life and normal economic activities disrupted.
Subsequently, a number of measures have come into force in helping curb not only the spread of the dreaded virus but also halt community transmission, which has been identified as one of the most worrisome aspects of the war against COVID-19.
Specifically, there is an emphasis on behavioural changes, with social distancing and improved personal hygiene emerging as essential guides. Furthermore, restrictions have been placed on areas of high human concentration such as airports, schools, religious gatherings and most importantly, markets.
Consequently, e-Commerce has emerged as a ready-made channel for helping people carry out contact-less shopping, observing social distancing and the important call to stay at home, while also coping seamlessly with the shut-down of offline markets. As a matter of fact, evidence abounds of how e-commerce has been leveraged to great effect in other climes and even in other African countries in the face of the COVID-19 pandemic.
In Germany and New Zealand, two of the countries that have made the most progress with respect to curbing the COVID-19 pandemic, e-Commerce has been one of the secrets. Even in other African countries such as Morocco, Ghana, Uganda – where citizens were advised in a government communiqué to opt for online shopping options as a means of getting essential items delivered to homes – and in Ghana – where e-Commerce was given special status and Ghanaians urged to rely more on digital channels for the delivery of food and other essentials; the situation is different.
In fact, same special deployment of e-Commerce in aiding the citizenry observe the essential regulations of social distancing and reducing unnecessary contact in crowded markets has been identified in China, Spain, France, the United Arab Emirates, among others.
However, in Nigeria, the situation is almost the opposite
A number of Nigerians left with little choice due to afore-mentioned challenges encountered by e-Commerce players are increasingly relying on open-air markets – which manage to escape the subsisting ban – to shop for their essentials.
Perhaps unsurprisingly, the country is currently battling to stop ongoing community transmission of COVID-19 as confirmed cases continue to rise by the day. Going by recent figures released on Saturday by the country's disease-fighting agency, the Nigeria Centre for Disease Control (NCDC), Nigeria has recorded 1182 cases of COVID-19; with Lagos in particular, accounting for nearly 60 per cent of the cases.
Yet, e-Commerce companies, which have the capability to reach the last mile with essential deliveries, are not given free rein to operate.
Further buttressing the points raised above, the source at Konga called on the government to take action.
"We expect the government and the authorities to act. E-Commerce companies in Nigeria can play a key role in the fight against COVID-19, as can be seen from the examples in other countries. The Nigerian government should provide more institutional support and some form of public backing for this budding sector as this would go a long way in not only encouraging more Nigerians to embrace the needed behavioural change central to the COVID-19 fight but would also ensure fewer hassles from other state actors on the highways," he concluded.
Nigeria is currently battling hard to rein in the rampaging COVID-19 pandemic 
While there has been no formal restriction of e-commerce players, the government has equally stopped short of any form of official public pronouncement or declaration to ensure that the services of e-Commerce companies are protected and not disrupted by security agencies enforcing the lockdown.
In addition, the government has failed in toeing the path of other countries in leveraging e-commerce to great advantage in helping Nigerians stay in the supply of essential products while complying with the lockdown.